Build Positive Relationships with Your In-Laws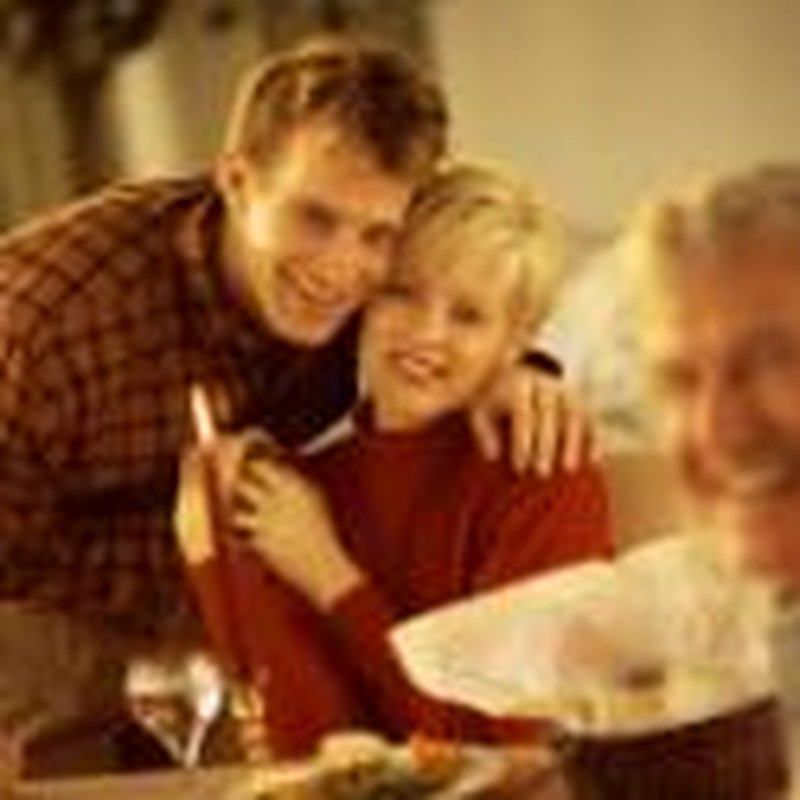 When two women who love the same man are thrown together, the results aren't always pretty. Mother-in-laws can have trouble letting go of their sons. Daughter-in-laws can struggle to embrace their husbands' families. Mutual understanding and wise negotiations are required to help mother-in-laws and daughter-in-laws fuse healthy relationships with each other.
Here's how you can get along with your mother-in-law or daughter-in-law:
• Choose to act in love. Don't depend on your feelings to guide your actions. Follow God's guidance instead. No matter how you feel, decide to act lovingly toward your mother-in-law or daughter-in-law. Trust that once you act in love, God will reward you and transform your heart in the process.
• Be patient with each other. Don't expect to be close right from the start. Give your relationship the time it needs to grow.
• Bless your mother-in-law. Try applying these tips to your relationship with your mother-in-law: love your husband, be teachable, be yourself and relax, love your mother-in-law and tell her you do, be patient with your husband's mother as she tries to let him go, pray for your mother-in-law (God can change her even when no one else can), don't complain about your husband to other people, keep close to your own family (you need their support), maintain your personal relationship with Christ, pay attention to your own marriage, don't compare your mother-in-law to your mother (appreciate both of them and their differences), tell your mother-in-law how much you love her son and what a good job she did raising him, work out holiday schedules well in advance, give your relationship with your mother-in-law time to grow closer, and keep your sense of humor.
• Bless your daughter-in-law. Try applying these tips to your relationship with your daughter-in-law: be positive and encouraging, pray for your son and daughter-in-law's marriage, respect your daughter-in-law's different ways of doing things, let the couple live their own lives, don't meddle, send cards and acknowledge important days, be sensitive about when to share your thoughts and when to be quiet, give advice only when requested, don't set too many expectations for your daughter-in-law to meet, give her time and space, affirm her every chance you get (compliment her abilities, taste, and character), be a Christian example of love in action to her, praise much (consider criticism poison to your relationship), don't compare your daughter-in-law to your daughter, and have a sense of humor.
• If you're a mother-in-law, lead by letting go. Realize that, biblically, it is the mother-in-law's responsibility to act first by letting go of her son and lovingly releasing him to establish his own married life and routine. Know that, by doing so, you'll be clearing the way for a healthy new relationship with him - and his wife.
• If you're a daughter-in-law, choose respect. Remember that the scriptural mandate to honor your parents extends to your in-laws as well. Show your mother-in-law respect.
• Respect the power of words. Be aware of the tremendous power words have to bring people closer together or tear them apart. Restrain yourself from criticizing your daughter-in-law. Affirm her whenever you can. Give advice only when asked, and when you are asked, keep it brief and sweet. If you're not asked for advice on something you care about, pray for God to send the couple information and inspiration from another source. Be on guard against speaking careless words. Before deciding to speak, ask yourself, "Is what I'm going to say true? Is it kind? Is it necessary?"
• Resolve conflicts. Don't let hurts build up between you unresolved. If one of you wounds the other (as often happens unintentionally), deal with the issue quickly and gracefully. Be humble and willing to admit your part in the conflict. Forgive each other on a regular basis, relying on God to help you do so. Use humor to defuse awkward and embarrassing moments. If either your mother-in-law or daughter-in-law has a destructive habit and refuses to change, remain cordial but keep your distance. Pray for her instead of arguing, and try to make whatever time you do have together pleasant.
• Set boundaries. Clearly define what is acceptable and unacceptable in your relationship. For example, mother-in-laws can agree not to drop in to visit unannounced, but to call first. Daughter-in-laws can agree not to assume that her mother-in-law will babysit frequently, but only on special occasions that are properly arranged. Both mother-in-laws and daughter-in-laws can refrain from insisting on certain schedules for holiday visits, and give each other the freedom to work out whatever plan works best for them.
• Bridge the gaps between you. Instead of judging each other for your differences, be humble and recognize that you have much to teach each other about your different generations, cultures, and social and economic groups. Seek to learn from each other whenever you can. Ask God to help you accept each other. Express genuine, mutual appreciation.
• If divorce occurs, try to salvage your relationship. If the tragedy of divorce hits your family, in many cases you can still continue to be friends with your mother-in-law or daughter-in-law. Don't assign blame. Mother-in-laws should keep their opinions of the conflict to themselves, and daughter-in-laws should refrain from speaking negatively about their husbands to their mother-in-laws. Mother-in-laws should also keep their relationships with their sons separate from their friendships with their former daughter-in-laws. Try to view life from each other's perspective and find what you have in common. Help each other however you can.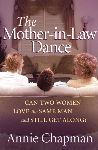 Adapted from The Mother-in-Law Dance: Can Two Women Love the Same Man and Still Get Along?, copyright 2004 by Annie Chapman. Published by Harvest House Publishers, Eugene, Or., www.harvesthousepublishers.com.
Annie Chapman has a successful, loving relationship with her mother-in-law and is now a mother-in-law herself. A gifted musician and popular speaker, she is also the author of several books, including 10 Things I Want My Daughter to Know and A Woman's Answer to Anger, and she is the coauthor of What Husbands and Wives Aren't Telling Each Other. Annie is a graduate of Moody Bible Institute.