Are You Dreading Valentine's Day?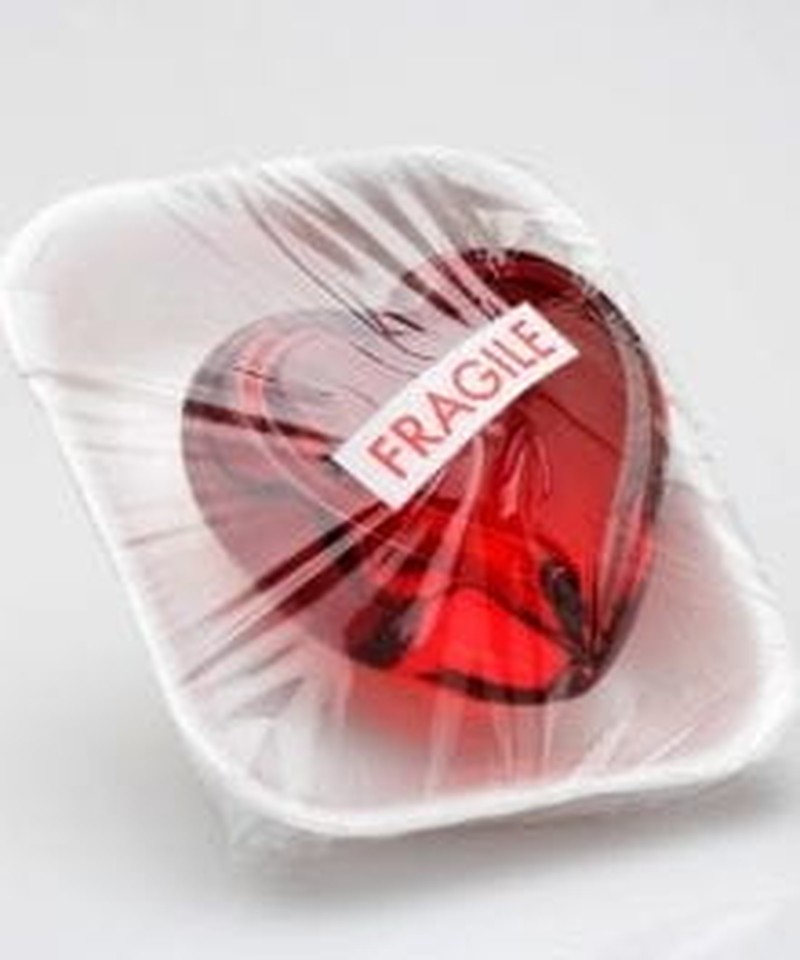 When I went through my divorce Valentine's Day was one of the most dreaded days of the year. I hated it. The endless scenarios of people falling in love or frolicking on sun baked beaches all confirmed that I was a failure. During that season of loss and grief my friends tried to tell me I was a terrific person. But I felt like an ugly, rejected loser who couldn't keep a husband, and Valentine's Day was the proof.
Engagement ring commercials inflicted the worst torture. I'd watch the lovers proclaiming a life of endless bliss, pledging eternal love to each other. And the sparkling emerald-cut diamond ring somehow made it all delightfully perfect. My cynical tongue would hiss, "Yeah, someone made that vow to me once too—don't believe it!"
After several years of helping others during their divorce, and time spent listening to truth instead of the media, I discovered a handful of encouraging ways for single people to cope with the day for "lovers."
I'm not talking about an unrealistic "just don't think about it" mentality, or pretending the day doesn't evoke nostalgia or a longing for someone special. We were created for companionship, that's a God-given need.
However, my suggestion is an optimistic approach to Valentines Day, instead of focusing on what is lacking. What if our yearnings caused us to look for beneficial ways to heal our wounds rather than tolerate them? When we take positive steps toward mending a broken heart, the result can be a healed life that thrives—whether single or married.
Here are a few practical "Survival Tips" to help a person refrain from an emotional meltdown on Valentine's Day.
Connection
Don't hibernate or wait until February 13th to make a plan. Force yourself to be with other people, even if only briefly.
Gather same sex friends and visit a "family focused" restaurant. Avoid ones that cater to couples or have romantic overtones.
Look into a church or community support group. They often have fun activities planned.
Non-custodial parents: Bring your child a valentine or small, inexpensive gift that communicates your love.
Creativity
Think of new, fun things to do this year such as: making handmade heart-shaped decorations, pizza, cakes or cookies.
Try something completely different. Go roller-skating, skiing, hiking, bowling, climb a mountain or a walk through a museum.
Immerse your family in assembling a model airplane, a Lego adventure, or a jigsaw puzzle.
Have a potluck supper with each person bringing a favorite chocolate treat.
Care
Help your child make a valentine for your ex-spouse or former in-laws. This communicates your permission for the child to love the other family, which greatly reduces his or her fear and tension.
Splurge on a cappuccino or box of Godiva chocolates—for yourself!
Notice a married same-sex friend who may need encouragement or a hug. While others are receiving cards, gifts, and flowers, Valentine's Day may be a reminder of a spouse who is thoughtless, cruel or unloving.
Take a small gift to someone who is lonely or hurting such as: an exchange student, a widow or widower, an unmarried pregnant girl, someone out of work, an elderly neighbor, or a handicapped/ homebound person.
Considerate
Invite friends over for dinner and use the good linens and china.
Ladies: Indulge yourself to cozy bed linens, a new nightgown, a massage or pedicure.
Guys: Treat yourself to a ballgame, model train exhibit or car show.
Send a valentine or flowers to someone who has comforted and loved you. This day isn't solely for romantic love.
Calm
Try a new pillow or neck exercises. They work wonders for tension.
Make yourself a warm, comforting drink of hot cocoa or chai tea.
Get enough sunshine. Winter's shorter daylight hours can produce depression.
Exercise produces natural stress reducers, and it's a great way to meet new people. Many gyms have childcare available.
Calligraphy your favorite Bible verse (Suggestions: Deuteronomy 31:6 Philippians 4:6-8, 1 Peter 5:7 or try your hand at drawing or sculpting.
Caution
Refrain from anesthetizing loneliness with drugs or alcohol. These chemicals can induce despair which often leads to a greater sense of isolation.
Shun the temptation to frequent bars or use sex as a way to ease the pain. This decision often leads to disastrous long-term consequences.
Avoid photographs, memorabilia, fragrances, restaurants or atmospheres which trigger nostalgic memories of "what used to be."
Steer clear of movies that focus on weddings, people falling in love, adultery, or emotionally wounded children. Instead choose films with a lighthearted, fun plot.
And the last, but not least suggestion: Look to the true "Lover of your Soul" Jesus, for comfort. He alone is the one who knows all of your pain, needs and desires. And He promises that He loves you with an everlasting love that will not change or fade (Jeremiah 31:3, Isaiah 55. He longs to lavish you with love, his passionate heart burns for you. (1 John 3:1, Zephaniah 3:17).
I pray these suggestions help to make Valentine's Day brighter. After all, any day with chocolate as the focus is something to smile about!
Copyright © 2009 Laura Petherbridge. All rights reserved. Originally appeared at LauraPetherbridge.com. Used with permission.
Laura Petherbridge is an international author and speaker who serves couples and single adults with topics on relationships, spiritual growth, divorce prevention, and divorce recovery. She is the author of When "I Do" Becomes "I Don't"—Practical Steps for Healing During Separation and Divorce, and a featured expert on the DivorceCare DVD series. Her newest book The Smart Stepmom, is co-authored with Ron Deal. Laura's website is www.TheSmartStepmom.com
Publication date: February 8, 2013