Five Keys of Happiness for Wives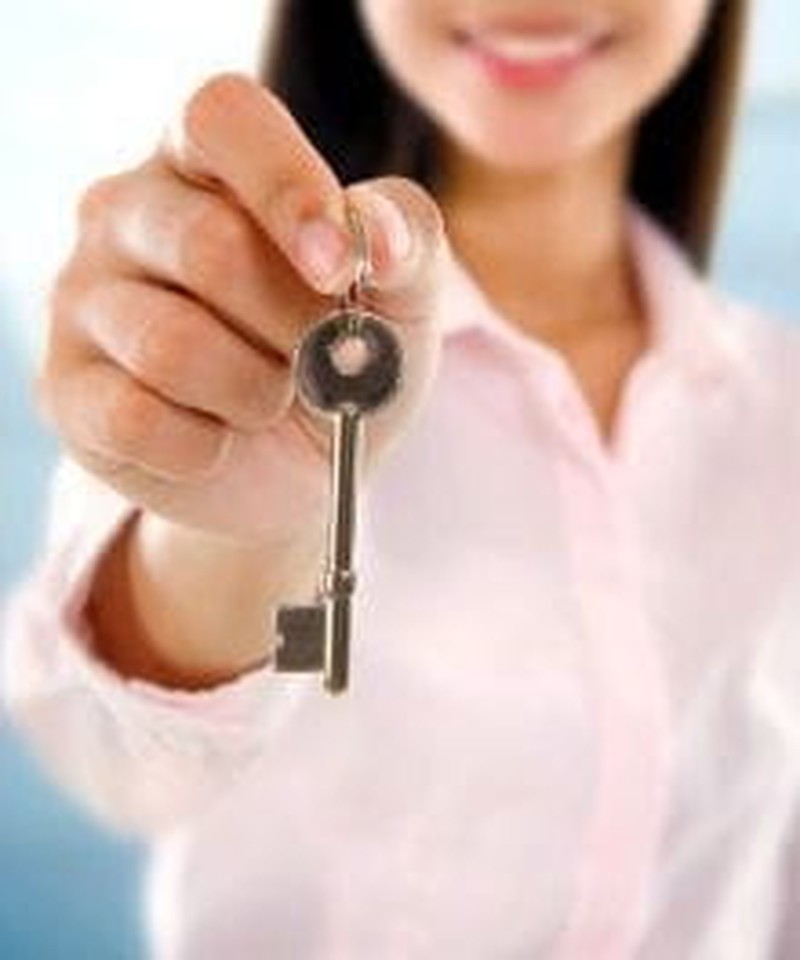 You don't have to be married very long before you realize your husband isn't going to make you happy every day. The toilet set was left up again. He said something insensitive about the meal you slaved over. But guess what? Your happiness as a wife is not the responsibility of your spouse. You are the only one who can decide if you will live today with joy in your heart or with complaints.
Realizing that happiness isn't dependent on your guy is actually quite freeing. It allows you to see that becoming a happy wife is an adventure you can take anytime, regardless of circumstances or your husband's actions. Happiness is not an external job, it's an internal one that has a lot to do with the way you think, not the way you feel. There are five keys to becoming a happy wife and they form the word HAPPY:
1. Become Hopeful. Hope acts as the foundation. Instead of placing your hope in your husband or pleasant circumstances, place your hope in God. You must believe God that a happier marriage is within your reach and that your relationship with your husband can always improve. Psalm 40:4 says, "How happy is the man (or woman) who has put his trust in the Lord."
Sometimes it's the little things that can get you down. I remember feeling so unhappy one day as I chopped up chicken for a casserole, irritated by the inconveniences of the day and not particularly pleased with my man. But as I listened to some worship music and sang along, my spirit was instantly lifted and my attitude changed. If you daily praise God for His goodness in your marriage and ask Him for help, He will fill you with hope and lift you up.
2. Become Adaptable. We wives aren't generally open to change and the twists and turns of life. We like safe and predictable. But what if you could roll with the punches more easily? What if you could adapt quickly to a variety of circumstances?
Paul writes in Philippians 4 that he learned to be content whatever the circumstances - in need or in plenty. In God's strength, you can learn to adapt to the disappointments and dissatisfaction experienced in marriage.
3. Become Positive. When you are positive, it's not only a breath of fresh air to your mate, it makes it easier to live with yourself. Nowadays many women bond by exchanging complaints about their husbands, concentrating on their second rate marriages and insensitive men. This complaining will rob you of joy and it also poisons others in the process.
On the other hand, when you focus on your husband's strengths, you change the dynamic of your home for the good. Dr. Gary Chapman says it this way, "Focus on one positive thing, and another will appear. In the darkest night of a troubled marriage, there is always a flickering light. Focus on that light, and it will eventually flood the room."
4. Become Purposeful. Having a sense of purpose and momentum keeps you alive. Maybe you've felt stuck in the same old, same old rut in your marriage. It's time to get a fresh vision of what you want to be as a wife and set goals to get there.
Maybe it's time to pick up a hobby that you and your husband can both enjoy or read a book together that interests you both. Whether you begin praying for your husband more fervently and you make his favorite meal for dinner, make plans to grow as a wife and you will be more satisfied.
5. Become Yielded. Lastly, a happy wife is yielded to God and to her husband. Turn over the controls to God and let Him drive your relationship. When you submit to God and to your man, you experience the blessings of living in that order of protection.
Your husband wants to rise up to be the hero in your life. You're the only one who can step aside and let him step up to be the leader in your home. Many men are afraid to step up and lead because they don't know if they will fail or succeed. You can give him the assurance that you would rather have him try and fail than to be a passive member of the family.
So you see...it's as easy as H-A-P-P-Y. Use these five keys to become intentional in your search for daily joy in your marriage.
Arlene Pellicane is a speaker and author of 31 Days to Becoming a Happy Wife and 31 Days to a Happy Husband. She has been a guest on Family Life Today, The 700 Club, Turning Point with David Jeremiah, and The Hour of Power. Arlene and her husband James live in San Diego with their three children. Visit Arlene's website at www.TheHappyHusband.com.
Publication date: December 18, 2013