I'd Rather be a Crown than a Trophy Wife
Darlene Schacht

Time-Warp Wife

2014

27 Aug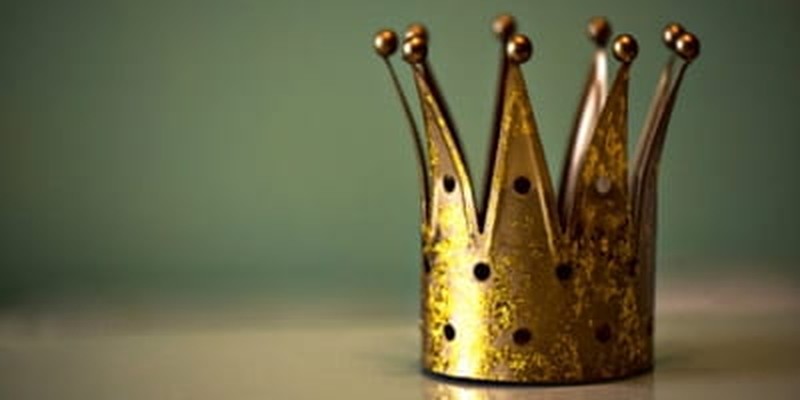 The three hardest tasks in the world are neither physical feats nor intellectual achievements, but moral acts: to return love for hate, to include the excluded, and to say, "I was wrong." 
– Sydney J. Harris
Some days I look around and can't help but think that I don't measure up. Don't we all? I'm not a hockey mom, a trophy wife, Martha Stewart, or Beth Moore. I'm just me. I don't run marathons, knit hats, bake well, or scrapbook. I read.
Barely five feet tall, I look up to other women in more ways than one. I still have this feeling that if they divided the women in my neighborhood into two teams, I'd be the last one picked. I'm not the life of the party. I'm the introvert who struggles to socialize, while others throw their heads back in laughter and chit-chat with ease.
I'm the star of Pinterest fails. I have one crooked arm. And I wake up with the wildest hair that must be tamed before leaving the house, for the sake of public safety.
Insecurity—it's a lie that Satan wants us to believe. We aren't perfect and he's sure to point that out to us every single day. He'll never show us our importance because in doing so, we would realize how important we are to God.
If we hope to live in victory, we must keep our eyes off of the world and on the One who perfects us through grace.
Moses didn't think that he could be used by God because he wasn't eloquent enough. And when God called Gideon to save Israel from the Midianites his reply was, "Oh my Lord, wherewith shall I save Israel? Behold, my family is poor in Manasseh, and I am the least in my father's house" (Judges 6:15).
How many times are we held back because we think we're not good enough? How many days are we discouraged because we don't realize the extent of God's grace?
I'm not a perfect wife, but I cling to the verse in Proverbs 12:4, "A virtuous woman is a crown to her husband." 
With joy I'm reminded that I'd rather be a crown than a trophy wife, and that I'd rather have virtue than vogue.
Who can find a virtuous woman? For her price is far above rubies (Proverbs 31:10).
You're so much more than just another pretty face; you're deeply loved by a God who numbers your hairs. The same God who painted spots on ladybugs' backs and lights up our skies with fireflies created you, redeemed you, and knows you by name.
Have you surrendered your life to the Lord?
Here's merely a glimpse of who we become through his grace:
A friend:
Henceforth I call you not servants; for the servant knoweth not what his lord doeth: but I have called you friends; for all things that I have heard of my Father I have made known unto you (John 15:15).
But as many as received him, to them gave he power to become the sons of God, even to them that believe on his name (John 1:12)
And if children, then heirs; heirs of God, and joint-heirs with Christ; if so be that we suffer with him, that we may be also glorified together (Romans 8:17).
Free:
Stand fast therefore in the liberty wherewith Christ hath made us free, and be not entangled again with the yoke of bondage (Galatians 5:1).
In whom we have redemption through his blood, the forgiveness of sins, according to the riches of his grace (Ephesians 1:7).
A New Creation:
So then, if anyone is in Christ, he is a new creation; what is old has passed away–look, what is new has come (2 Corinthians 5:17).
[He] hath raised us up together, and made us sit together in heavenly places in Christ Jesus (Ephesians 5:6).
Seriously–does any of this compare to a bad day, or what people might think about you?
Do people point out your flaws, your mistakes, or your past?
Who you were can never compare to who you are in Christ.
You were bought, you were purchased, you were redeemed, you were set free, and you–yes YOU are loved by an almighty God!

Darlene Schacht is the well-known Time-Warp Wife whose purpose in ministry is to encourage wives to put God first in their lives. She inspires us to love our husbands and children, and to be good homemakers. In doing so, we bring glory to God. God has created each one of us with a purpose, which is first and foremost to glorify Him. When we live as Jesus lived in obedience to the Bible, we bring glory to God, bring peace to our home, and draw closer to our husbands in the process.
Her newest book, Messy Beautiful Love: Hope and Redemption for Real-Life Marriages (Nelson Books, September 2014), is an incredible book that will encourage Christian wives toward a God-centered marriage.
Publication date: August 27, 2014