The Story of a Love Separated by Civil War
Craig and Médine Keener

authors

2016

18 Oct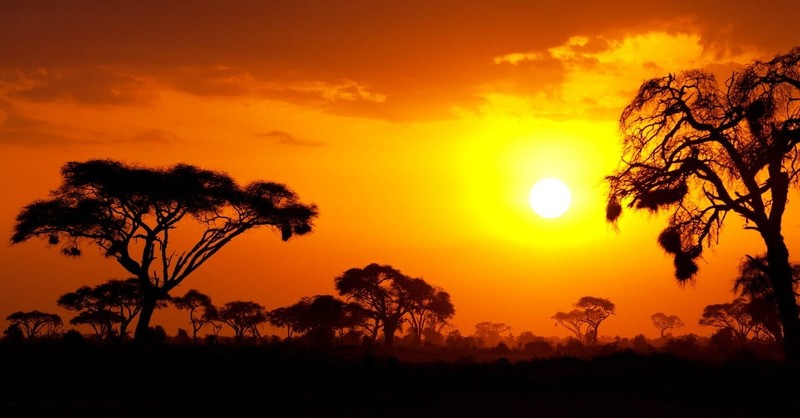 I cried to the Lord in anguish as I read her letter. "Troops are closing in on my town. I don't know if I'm going to live or die." My dear friend's cousin had just been shot on Christmas Eve, dying slowly and alone in the street. Her father and brother had just barely escaped being shot dead. And by the time Médine's letter had reached me, perhaps it was too late even to pray.
Her town had been destroyed, and it would be eighteen months before I learned her fate.
My heart was broken, because I really loved Médine. As I poured out my heart to God, I thought I felt His assurance that He would do what was best for her and what was best for me. In the months that followed with no further word from her, however, it was easy to wonder whether I had heard him accurately. Ours was an impossible love—a love narrated in the longer version of our story, a book called Impossible Love: The True Story of an African Civil War, Miracles and Hope against All Odds.
Médine and I had met through an evangelical campus ministry when I was a doctoral student at Duke and she was a doctoral student at University of Paris 7. We were interested in each other, but both of us were too shy to let the other know. Our friendship persisted over the years, however, and we each prayed that God would send the other a good spouse. Now that we had finished our Ph.D.s, I was teaching at a seminary near Philadelphia and writing New Testament commentaries. Médine, no less qualified than I, had returned to her war-torn country of Congo seeking work. Unfortunately, war had now overtaken her, and I had no way to locate her—or even to be sure if she was alive.
Médine had sent that fateful letter to me by a relative fleeing the country, days before a close call with soldiers persuaded her and her family to finally flee their otherwise abandoned neighborhood. Yet they wrestled with how they could escape with Médine's father. Disabled by a stroke, he could not walk. They ended up pushing him in a wheelbarrow, but as they left the town amid explosions and gunfire, Médine's mother realized that she had to go back. "I left his medicines on the table!" she exclaimed. "He can't live without them!"
"No, I should go," Médine protested.
Eventually they had to leave the medicines behind, fleeing into the forest. In the months that followed, Médine often had to walk for hours through snake-infested swamps and fields streaming with army ants to secure food for the family. After running through the ants, she had to pick off those that fastened to her body. As refugees far from access to international aid, they lived on one meal a day, sometimes eating rats and ferns. Médine's mother contracted typhoid; there were dead bodies and excrement in the only drinking water available. At any given time, a member of the family was close to death. On one occasion Médine herself lay helpless with malaria as military helicopters flew by from a raid.
And yet Médine often could feel that I was praying for her, just as she kept praying for me and her other friends abroad.
As the war continued to expand, the family fled from one place of refuge to another. Soldiers overran one village after another, residents fleeing just ahead of the advancing armies to escape rape and death. One day as Médine was fleeing, she looked down from a mountain into the beautiful valley below, overcome by the beauty of God's creation. The gunfire below, however, jolted her back into the reality of her situation.
She and her family continued along the trail until they reached a chasm forged by the river surging violently below. Above the river, serving as a "bridge," lay a single rail, narrower than the length of a human foot. Keeping one's balance while crossing this rail would be very dangerous for any single person, but it would be impossible for them to carry her father across in the wheelbarrow. Médine's brother Emmanuel was going to have to carry him on his back, all the while balancing himself to make sure that he did not slip.
In all these struggles for survival, Médine, Emmanuel and others had to act courageously to help others. Her father refused to stop thanking God or loving even their enemies. Faith alone kept them going, but each also had moments when courage gave way to despair. Ultimately, the one unfailing hero of the story is the one we experience in the Bible: the Lord Himself who remains faithful even when we are broken. Most of the people we read about in the Bible were people like us; they didn't eagerly volunteer for their trials. Like Joseph, some came from dysfunctional families. Like Abraham, Sarah, David and others, most endured great hardship before they saw God's promises come to pass. Like Elijah or Jeremiah, sometimes they just wanted to give up. But they—and we—serve a God who is faithful. God often uses even our very times of testing to form us into what He has called us to be.
Not everyone lived to see this story have a happy ending. By the end of the war, for example, most of the precious children from Médine's neighborhood had died.
Yet every member of her own family, from young children to her disabled father, survived. Their home—the fruit of her father's life savings—was destroyed, but they thanked God for sparing their lives.
Today Médine and I are married. But the story of God's faithfulness to us along the way can be an encouragement to those who may face hard times. There were scary moments—such as when Emmanuel was caught in the midst of crossfire between two opposing militias. Or when a man began beating me one night on the street as I was sharing my faith. There were rewarding moments—such as when, after a time of deep grief, I found healing in an African-American church that knew how to deal with pain, and began a journey of working for ethnic reconciliation.
But through any hardship, the God of the cross remains faithful. Whatever you are going through or will go through, God is worthy of our trust. Even when it feels like our trust isn't big enough—the God in whom is our trust is always big enough. That's the story of an unimaginable love even greater than that between Médine and me—the story of God's love for every one of us.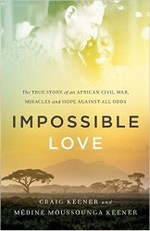 Craig and Médine Keener are the authors of Impossible Love: The True Story of an African Civil War, Miracles and Hope Against All Odds (Chosen Books).
Craig S. Keener (PhD, Duke University) is F. M. and Ada Thompson Professor of Biblical Studies at Asbury Theological Seminary in Wilmore, Kentucky (www.craigkeener.com). He is the author of many books, including Miracles: The Credibility of the New Testament Accounts, the bestseller The IVP Bible Background Commentary: New Testament, The Historical Jesus of the Gospels, Gift and Giver, and commentaries on Acts, Matthew, John, Romans, 1-2 Corinthians, and Revelation.

Médine Moussounga Keener holds a PhD from the University of Paris and is the pastoral care coordinator of Formation Ministries at Asbury. Médine and her husband, Craig, work for ethnic reconciliation in the US and Africa.
Publication date: October 18, 2016
Image courtesy: Thinkstockphotos.com