4 Tips for Splitting the Holidays as Newlyweds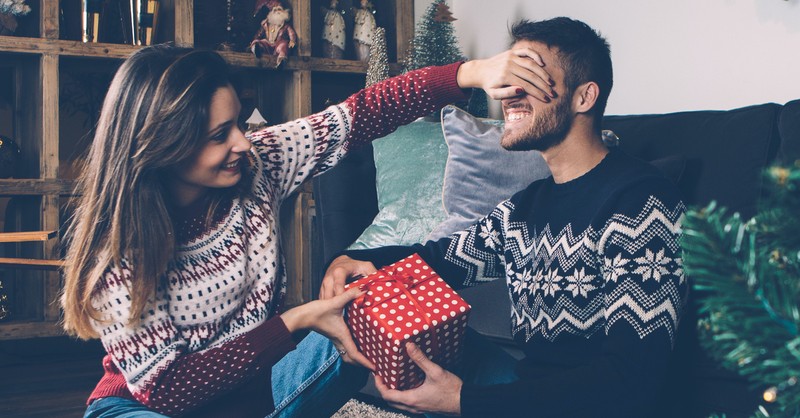 Picture it - you are enjoying the bliss of being a newlywed and reveling in the honeymoon and first year of marriage stage. Wonderful, isn't it?
Then before you know it, the holidays are upon you! Suddenly there are two of you now, and you both have to figure out how to navigate splitting holidays as a newlywed couple. Where do you start? What should you do? How exactly do you split the holidays as newlyweds, all WITHOUT offending anyone?
Well, I'll be honest. You probably can't. But that is okay! You can't control what other people will say or how they will feel, as long as you are doing what you think is best for your family (you and your spouse) and what God wants you to do - it will work out, and you will enjoy a much more peaceful holiday season together. Here are some helpful tips for splitting the holidays as a newlywed couple:
1. Talk about your holiday plan in advance.
This would be great to talk about before marriage, but if not, don't stress! Make a plan together (I've got some great options for you, so keep reading) as soon as possible so you can be ready to talk about it with your family. This leads to the next point...
2. Keep a united front when talking about your holiday plans with family.
It is SO important to realize that YOU and your spouse are a family now. You have been joined together under God, called to leave and cleave to one another (Genesis 2:24 NIV). If you both aren't on the same page about your holiday plans, it can easily look like one of you is the "bad" guy and cause unwanted animosity.
Even taking this a step further, you can be the one to tell your family your plan and have your husband tell his family but while you are together. Then, it's presented as a united front from you both and what you both want. Clearly lay out the expectations and accommodate as much as possible without sacrificing what you two would like to do for your family now and in the future.
3. Find new traditions you want to start as a family.
Building on the holiday plan, maybe there are some NEW traditions you would like to do together. Baking cookies, going ice skating, opening a present on Christmas Eve, making a big Christmas breakfast - anything you both would like to start doing! Feel free to blend your current family traditions with your spouses to come up with some new things you can do together.
And don't be afraid to join in on already existing traditions! For example, my daughter and I have always made homemade Christmas cookies with my mom, and now my sister-in-law does too! It's such a fun tradition that my great-grandmother passed on and that I want to carry on to my child and future grandchildren.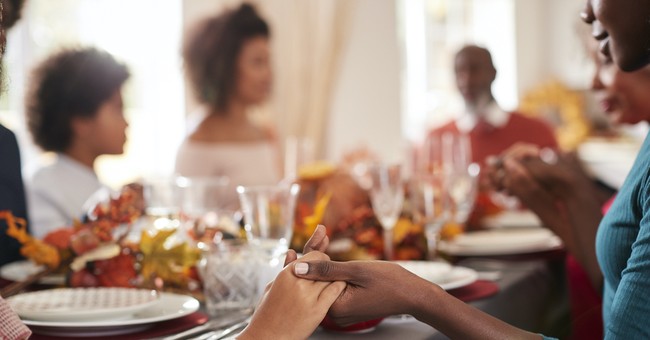 Photo credit: ©GettyImages/monkeybusinessimages
4. Don't split up as a couple for holidays.
If I could shout this one out, I would. It is so sad to me to see couples splitting up and going their separate ways on holidays. Especially once kids come and have to split them up too.
Remember that you two are a family now, and it's so important to stick together. This can easily be achieved when you go back to tip #1 and come up with a plan you are both happy with.
Practical Options for Splitting Holidays
Now that you have some more guidance on how to go about splitting up the holidays as a newlywed couple, here are some practical ways you can achieve this with three of what I think are the FAIREST options for everyone.
1. Alternate the significant holidays.
What we do is alternate holidays. This is a great option for long-distance families! My in-laws live 3 hours away, so it's near impossible to be at both of our family's homes during the holidays. However, the benefit of this is that we get to spend more time with each family for whatever holiday we are there for.
For example, if we have Thanksgiving at my in-laws, we leave Wednesday after work and stay until Sunday. We then enjoy four days of great quality family time for us and our daughter, plus less traveling, making life a lot easier when/if kids do come along for you.
So at Christmas, we would plan some of those new traditions we talked about and get to spend time with my family locally. Next year, we simply switch! More time with both families, and less stress. Even my brother and cousins have gotten on this trend, so we can still see extended family as well! If you can get your extended family on board, too, it makes for a very seamless and enjoyable holiday get-together while still being able to see everyone.
Something important to remember, we still celebrate Christmas with both families every year. Just one isn't on Christmas. So in the scenario above, we would go to my in-laws and spend New Year with them and have our own Christmas with them as well on that weekend.
2. If you are local, split holidays but on the same week/weekend.
So if both of your families live close, it can be hard to explain or justify why you can't go to all the parents, grandparents, and cousins' houses in one day. But, remember, you and your spouse are your own family now; you need to do what's best for you, especially once kids come along.
So with this option, you would take inspiration from the above idea but shorten it. So maybe you can do Christmas Eve this year at your in-laws and Christmas morning with your family. You can spend the day with your family for Thanksgiving and maybe do Black Friday shopping with the in-laws. Then alternate next year! That way, you still get to spend an entire day with family and not leave and spend half the day driving.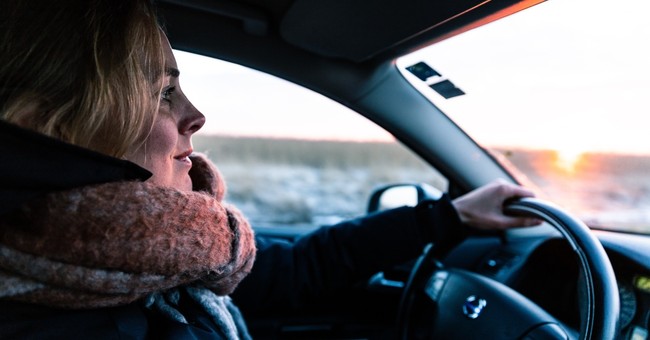 Photo credit: ©Unsplash/Jantine Doornbos
3. Keep some holidays the same each year (but be flexible!).
There may be some holidays where it works out that you generally spend it with one side of the family. For example, it's hard for us to travel 6 hours in 24 hours to spend Easter with in-laws. Plus, we are very involved in church and usually have some sort of activity or kids Easter egg hunt going on we want to serve at and be a part of.
On the flip side, we usually spend the 4th of July weekend with my in-laws! My Father-in-law and I share a July birthday, so it makes sense to do it this way for us. We always have a good time celebrating with swimming, cake, fireworks, and tons of family fun! Then, when we get home or before, we usually go out to eat with my side of the family for my birthday.
Memorial Day is a long weekend that we can usually alternate, so it works with the first option of alternating holidays.
Maybe you have holidays similar to these, where it makes more sense to stick to one or the other. That is okay to do, but keep in mind the last tip from above, be flexible.
If there is one year where things out of your control happen - because they will - for example, you had a family member pass, or a new family member was born, simply switch up two of the holidays, so you still get to spend time with both, and give yourselves grace.
What to Do if Your Families Don't Agree?
Remember the tip earlier - you and your spouse need to be on the same page when explaining to both of your families. There may be some disappointment, but you don't want to give in to one family or the other or make one side seem more important and control your actions.
This is a united front of you and your spouse, explaining what you feel is best for your family from now on, and showing you love both sides of the family equally. Honestly, over the years, they will probably enjoy getting to see you for longer on the holidays, rather than only a couple of hours here or there and rushing around, especially if kiddos come along!
I hope this newlywed guide to splitting the holidays helps take the stress out of what to do by giving you practical and fair options to choose from. Make sure you and your spouse can enjoy this time as a NEW family, and have fun!
Photo credit: ©Click_and_Photo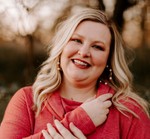 Mindy Jones is a Christ-follower, loving wife, and stay-at-home mom. She is a graduate of Campbellsville University with a Major in Business Administration and a love for writing. Her mission is to guide Christian moms in being more intentional in their faith, family, and homes with practical tips and authenticity! She hopes to inspire moms to be fervent in raising children who love the Lord, offering tons of activities and resources to do so on her website, Mindy Jones Blog.