Experience Intimacy as God Intended
Whitney Hopler

Crosswalk.com Contributor

2019

3 Apr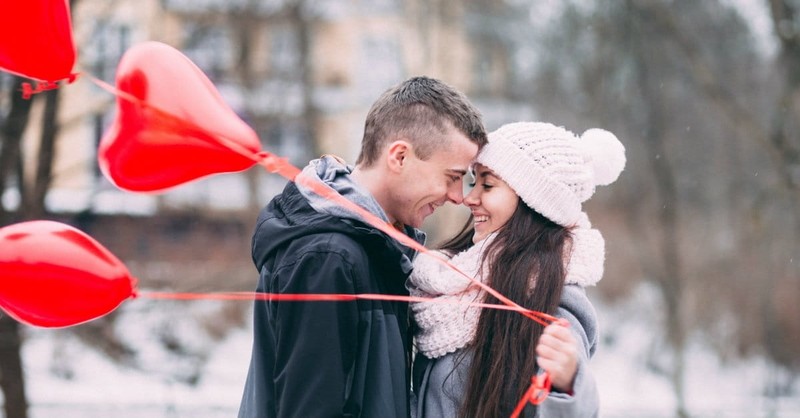 Editor's Note: The following is a report on the practical applications of Dr. Ted and Diane Roberts' new book, Sexy Christians: The Purpose, Power, and Passion of Biblical Intimacy, (Baker Books, 2010).
Our culture doesn't think of Christians as sexy people. Too often, the culture views Christians as either prudes who are too uptight to talk about sex or hypocrites who preach against sexual sin while sinning themselves in secret.
But the God we worship created sex in the first place, and an intimate relationship with Him is the key to enjoying a passionate sex life. Here's how you can grow closer to God and your spouse to become a sexy Christian:
Discover and fulfill the purpose of sex. God designed sex to be a powerful tool to help people develop closer relationships with Him and each other, learning how to love more deeply. Keep in mind that your sexuality and spirituality are intertwined, and ultimately, the way you relate to Jesus reflects the way you relate to your spouse. If you're bold enough to be honest with God and devoted enough to worship Him well, you'll have the courage to be vulnerable with your spouse and the love you need to express to your spouse.
Realize that, as a Christian, you have a distinct advantage over non-Christians when it comes to sexual fulfillment, because you have a direct connection to the Source of all love: God. So decide to be faithful to God's design for sex by saving it for marriage and seeking His help to develop a healthy sex life with your spouse.
View your spouse as a gift from God. Don't ever allow yourself to take your marriage for granted and neglect the sexual relationship you have with your spouse. Pray regularly for fresh insight into how valuable your spouse is so you can fully accept and appreciate him or her.
Work with your spouse to work out your differences with God's grace. Keep in mind that God intentionally made men and women different so they could complement one another. Ask God to help you and your spouse figure out how to use your differences to work together well, communicate successfully, and grow to become less selfish and more loving in the process. Trust God to give you the grace you need to create a shared life that's greater than what either of you could create on your own.
Deal successfully with anger that destroys trust in your marriage. You and your spouse must trust each other to be able to enjoy a fulfilling sex life. So guard your heart against building up anger. Whenever your spouse hurts or offends you, choose to forgive quickly so bitterness won't have time to take root in your relationship and kill the trust between you.
Rely on God's strength to help you through the forgiveness process and re-connect emotionally and sexually with your spouse. Pursue healing from God for any wounds you may have from your past (such as from childhood traumas) that are causing you to become angry in your marriage right now.
Resolve conflict successfully. Whenever a conflict erupts between you and your spouse, respond to it with the attitude that conflict can be a valuable tool to teach you more about yourself and resolve problems that need to be addressed to make your marriage stronger. Don't blame your spouse for the problems in your marriage or try to change him or her, which is futile and will only drive you apart sexually rather than help you grow closer. Instead, take responsibility for your own part in your marriage's problems and work on changing yourself, which will then change the dynamic of your marriage as you relate to your spouse.
Confess and repent of sins that are keeping you from growing closer to God and your spouse. Listen carefully to the thoughts and feelings that your spouse expresses when you discuss your different perspectives on issues that are causing conflict between you. Seek to genuinely understand and respect your spouse's views, even when you disagree with those views. As you work through conflict with your spouse, be open and honest with God and each other, trusting that He will guide you both to the best resolution.
Respond wisely to pain. Everyone experiences pain in this fallen world, so you and your spouse can count on encountering pain in your marriage. But you have a choice about how you'll respond to pain.
Realize that what you choose to do with your pain will determine the extent of your intimacy with your spouse. If you deny your pain, withdraw from it, or try to numb yourself against it, it will only harm your sexual relationship. But if you ask God to use your pain to confront ways you need to grow as a person and teach you valuable lessons that you couldn't learn otherwise, you'll gain greater intimacy with God, which will enrich your sexual relationship with your spouse.
Express God's image through your marriage. Every day, pray for the strength to be faithful in your relationships with God and your spouse. Aim to surrender every part of your life to God. That will empower you to be vulnerable and closely connected to your spouse. Then you'll enjoy a truly fulfilling sex life together in your marriage - one that's full of purpose, power, and passion.
Adapted from Sexy Christians: The Purpose, Power, and Passion of Biblical Intimacy, copyright 2010 by Dr. Ted Roberts and Diane Roberts. Published by Baker Books, a division of Baker Publishing Group, Grand Rapids, Mich., www.bakerbooks.com. 
Dr. Ted Roberts is the founder of Pure Desire Ministries International and was the senior pastor of East Hill Church in Gresham, Oregon, from 1984-2007. He is the author of several books including, Pure Desire, For Men Only, Living Life Boldly, Going Deeper, and Failing Forward. A sought after speaker in the United States and around the world, Dr. Roberts is a certified sexual addiction therapist and enjoys scuba diving, triathalons, and underwater photography.
Diane Roberts is co-founder and conference speaker for Pure Desires Ministries International. She was women's ministry director/pastor and counselor at East Hill Church for more than 20 years. Author of Betrayed Heart and Accept No Substitutes, and contributing author of Pure Desire, Diane is a sought-after speaker who addresses issues of healthy sexuality and sexual addiction.
Photo Credit: ©Pexels