16 Ways to Find Healing and Hope after Divorce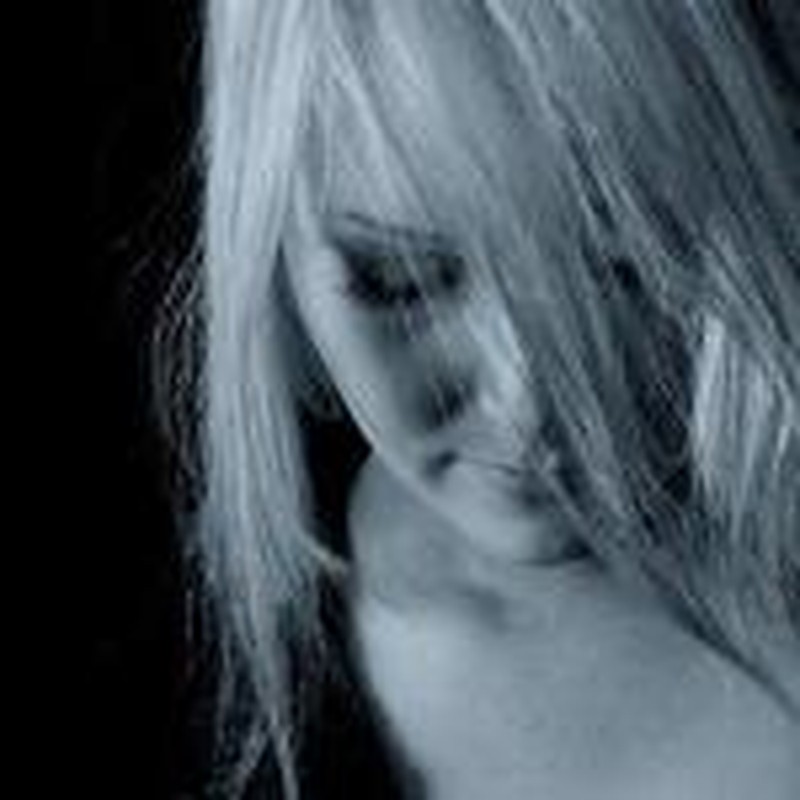 Your husband left you, and the marriage you'd thought was for a lifetime ended all too soon and cruelly. God grieves alongside you as you mourn the death of your marriage. But the end of that dream, as painful as it is, doesn't have to prevent you from dreaming again.
God will help you let go of the life you'd planned so you can live the life that's waiting for you.
Here's how you can find healing and hope after divorce:
Know that you're not alone. Understand that you're part of a sisterhood of other women who have also experienced the tragedy of divorce in their lives. Take heart that God is with you as well, and that He cares about what's happened to you.
Move your focus from the past to the present and future. Realize that you can't go back in time to save your marriage, but you do have the power to go forward toward a better life. Ask God to take all the pieces of your shattered dreams and arrange them into fresh dreams for your new life.
Face the reality of your emotions and circumstances. Don't try to avoid the pain of your life's upheaval and all the intense emotions (grief, guilt, anger, humiliation, hopelessness, etc.) that go along with your divorce. Admit the way things really are and the way you really feel about that. Accept your new role as a single woman. Realize that by allowing yourself to honestly face reality, you're starting the healing process. Know that facing your vulnerability makes you more able to grow spiritually.

Remember that pain won't last forever, but it's a valuable tool that can point you in the direction of healing. So embrace your pain. Go ahead and cry as often as you feel like it. Remember that Jesus suffered deeply on Earth, and God's Spirit grieves along with you. Pray about all your concerns, trusting that God cares and will listen to every prayer.
Use "turnabout thinking." Invite God to turn the disappointments and despair in your life into building blocks for a new you. Ask Him to show you some gifts that may be hidden in your current situation. Ask Him to develop a new sense of poise in you, help you discover a new sense of purpose, and motivate you to pursue a new passion for life itself. Ask yourself, "How might I make the world richer once I've gone through this present distress?," "What am I learning about myself?", and "What three qualities do I most like about myself?".
Be kind to yourself. Understand that your broken heart is drawing almost all of your energy right now. Cut down on your activities so you have enough time to rest. Eat nutritiously and exercise. Make time for silence and solitude. Be patient, expecting that it will take you longer to get things done that it did in the past. Plan accordingly.
Take some small steps toward positive change. Do something - no matter how small - to tangibly remind yourself that you're still a creative and resourceful person who can move into a hopeful future with God's help. Make some changes in your life, such as getting a new hairstyle, starting a garden, or painting the walls in your home a new color.
Choose forgiveness over revenge. Be aware of how your hurt can turn into hate. Realize that we're all sinners who have the potential to act in evil. Ask God to break the destructive influence of evil in your life and give you the strength to forgive your ex-spouse.

Know that forgiveness doesn't mean you have to forget or condone what happened to you. Instead, forgiveness cleanses your spirit from the poison of bitterness and enables you to celebrate the possibilities of your new life. Realize that forgiveness isn't dependent on whether or not your former spouse deserves it. Forgiveness is something that God gives to everyone, and expects of everyone who wants to have a right relationship with Him. Expect forgiveness to be a process rather than a one-time event, so be patient.

Offer God your heart and ask Him to make it new, empowering you through the Holy Spirit. Pray for your ex-spouse, asking for God's best will to be done in his life.
Ask God to renew your mind. Pray for the wisdom to discern what's fact and what's fiction when it comes to your broken marriage. Own what's real and let go of what isn't real. Clarify what parts of your circumstances can be changed from what can't. For the things you can't change, change the way you think about them. Make a list contrasting what you want from what you truly need. Open your heart to the journey in front of you, and walk forward, gaining confidence with each step and not looking back.

Don't let your former spouse's rejection define you; embrace God's deep love for you. Ask God what you can do today to grow into the person you want to be in the future.
Broaden your vision. Ask God to give you a vision for every area of your life - your job, where you'll live, new friends, etc. - in three months, six months, one year, and five years from now. Dare yourself to behave as if you believe that something great is going to happen in your life. Put yourself in a position that makes it possible to happen. Be confident that God will complete the good work He has begun in you.
Let go of whatever holds you back. Get rid of things and emotions that keep you stuck as you head for greater healing. Physically let go of things like clothes and furniture that remind you of your ex-spouse. Emotionally and mentally disengage from places, people, and possessions that played a part in your former marriage by allowing them to take on a different meaning.
Be persistent in your efforts to heal. Rely on God' s power every day to help you endure and overcome loneliness and fear. Know that you are going to make it.
Decide to thrive. Reject a poverty mentality and embrace an attitude of generosity toward yourself and others. Decide to be enthusiastic about life and all its possibilities. Say "yes" to opportunities instead of assuming you couldn't do something. Be kind to others as often as you can and watch joy come back to you.
Embrace the new you. Ask God to help you trust Him, yourself, and other people who are trustworthy - despite whatever betrayals and abuses you may have experienced before. Know that your present and future can be radically different from your past. Seek to grow in God's wisdom. Take risks to grow deeper in your faith. Consider doing such things as writing a book, returning to college, or going on a blind date, as God leads you.
Help your children. Expect your children to be angry about the divorce, and establish a safe zone for them to vent their anger. Be prepared for tough questions. Answer briefly and age-appropriately. Do as much as you can together: chores, play, naps, and creative projects. Make affection a daily habit, even if your children shrug it off.

Accept that you can't control what your children do with your former spouse. Minimize changes in your schedule, neighborhood, and church. Make your dating a low priority at first; allowing your children time to adjust. Affirm and reassure our children that the divorce is not their fault. Try to be the best parent you can be. Make time during the week just for each child. Take good care of yourself, so you can better care for your kids. Allow your children to be children; don't expect them to be your caregivers. Make yourself available to your kids at all times.

Models the values you talk about, such as fairness, honesty, and forgiveness. Don't speak negatively about your children's father in front of them; if you do, apologize. Surround yourself with people who reinforce your values and will support and encourage you in your parenting.
Look for the humor in life. Enjoy life as much as you can and make time to laugh on a regular basis. Understand that humor has healing power because it decreases stress and releases healthy chemicals in your body.
Know that you are safe, secure, and loved. Know that you're safe because you have come out of divorce without allowing evil to destroy your soul or take away your desire to live. You're safe because you rely on God's power and on the people who love you. Know that you're secure because your ex-spouse's opinion of you doesn't matter. Your security comes from your unshakeable position as God's child and your trust in His promises to you. Know that you're deeply and unconditionally loved by God Himself. In His eyes, you're not broken; you've been made whole through His love. Celebrate the fact that God is a lover who will never leave.
This article is part of our larger resource: The Christian Woman's Guide to Starting Over after Divorce: 7 In-Depth Steps to Take Starting Today. If you're going through a divorce or are already divorced and looking for more resources, be sure to visit our guide!

______________________________________________________
Adapted from When He Leaves: Help and Hope for Hurting Wives, copyright 2005 by Kari West and Noelle Quinn. Published by Harvest House Publishers, Eugene, Or., www.harvesthousepublishers.com.

Kari West, author of Dare to Trust, Dare to Hope Again, has also contributed to the God Answers Prayers series and the popular Chicken Soup for the Soul series. She speaks at women's events, divorce-recovery groups, and writers' conferences, and has been interviewed on Focus on the Family and 100 Huntley Street. The mother of a grown daughter, she is remarried and lives in northern California.
Noelle Quinn is an award-winning author of more than 25 books and hundreds of magazine and Web articles. She was previously editor of Virtue magazine and an independent book editor. Her work now includes a mentoring ministry to incarcerated women, speaking and workshops, and travel that has taken her on journalistic assignments across Europe, throughout Israel, and to Haiti's poor. Noelle has raised three daughters and now loves to play with and cuddle two granddaughters. She also enjoys snowboarding and hiking in the Pacific Northwest, where she lives.