How a Wife can Reach Her Husband's Heart
Sharon Jaynes

Contributing Writer

2006

21 Feb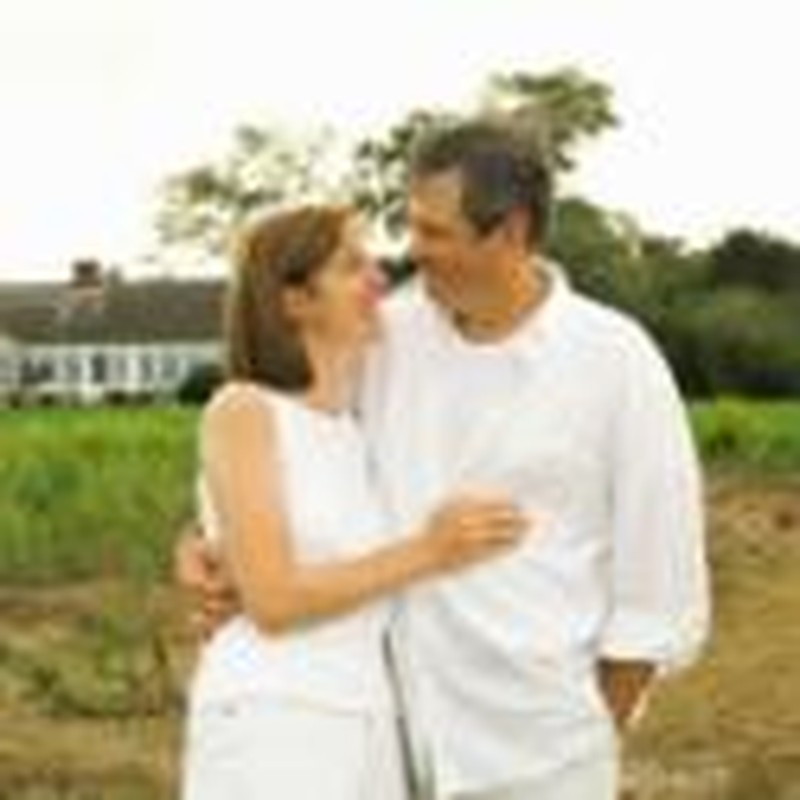 Are you a member of the Triple A Club of Marriage? You didn't know there was such a thing? Well, there's not an official one that you can call if you marriage breaks down, but I have one that I keep in the back of my mind. It stands for adoration, admiration, and appreciation. Did you know that big tough man of yours longs to be admired? He desires for someone to think he's brave and brilliant, loving and logical, tough and tender handsome and humorous, masculine and magical. That's the stuff of your man's dreams.
What does it mean to adore your husband? Basically, it means to love him with all your heart…and let him know about it. George Eliot once said, "I like not only to be loved, but to be told I am loved." Do you want to see your husband's face light up like a full moon? Tell him you are amazed that he knows how to ________, or that you are impressed by his _______, then sit back and watch him glow.
When the TV cameras pan the sidelines of a college football game, my heart always melts in a pool of butter when the young men wave and say those precious two words: "Hi Mom." It's almost like they're saying, "Look at me! Look at me!" The truth is, men want to be admired by the woman of their dreams. It starts out with mom, and then continues with the Missus.
Where does your husband go for adoration, admiration and appreciation? He goes somewhere. All men do. Does he go to work in hopes of hearing "job well done"? Does he go to the ball field in hopes of hearing "way to go man"? Does he go back home to mother to hear "I'm so proud of you son"? Does he work late in hopes of a few compliments from the gals in the office? Does he feast on compliments from patients or clients? Does he hang out at the gym flexing and building his biceps? Tell me, where does your man go to be admired?
In my first job as a dental hygienist, I noticed how the all-female staff as well as the patients admired the doctors in the building where I worked. I admired them too! They were a wonderful group of very talented men who were gifted and skilled in their chosen profession. As a young girl in my early twenties, I wondered how the doctor's wives felt about all the praise their hubbies received all day long.
Amazingly, a few years later, I had the opportunity to find out for myself. After working for two years, I decided to go back to school to get a Bachelor of Science degree. While there, I met and married Steve Jaynes, a young dental student. When he started his practice, I remembered the admiring women from the years before, and I made a commitment that of all Steve's admirers he would have from the day he opened his practice until the day he retired, I was going to be his number one fan!
Dr. Willard Harley says, "When a woman tells a man she thinks he's wonderful, that inspires him to achieve more. He sees himself as capable of handling new responsibilities and perfecting skills far above those of his present level. That inspiration helps him prepare for the responsibilities of life. Admiration not only motivates, it also rewards the husband's existing achievements. When she tells him that she appreciates him for what he has done, it gives him more satisfaction than he receives from his paycheck. A woman needs to appreciate her husband for what he already is, not for what he could become, if he lived up to her standards. For some men – those with fragile self-images – admiration also helps them believe in themselves. Without it these men seem inherently more defensive about their shortcomings….While criticism causes men to become defensive, admiration energizes and motivates them. A man expects – and needs – his wife to be his most enthusiastic fan. He draws confidence from her support and can usually achieve far more with her. "1
If you have been withholding admiring words from your husband, it may feel strange to begin. First and foremost, be authentic – be real. If you contrive admiring words, he will be able to tell. Start with one compliment or word of appreciation. It may be as simple as "thank you" and soon the admiration will begin to flow…hopefully both ways.
Not all men are admired at work. If work is a place where your husband meets opposition at every turn or leaves him feeling like a failure, he will search for someplace to be admired. It could be on the softball field, on the racquetball court, in the church deaconate, or in an on-line chat group. How wonderful it is when that place is in your heart, in your arms, in your home.
You become the mirror in which your husband sees himself. So if he's looking sort of glum lately, maybe you need to renew your membership into the Triple A Club of marriage and try a little adoration, admiration and appreciation around your home.
A good wife who can find? She is far more precious than jewels. ~ Pr 31:10
AAA of Marriage Club -- Tips for a Happy Husband
• Place an "I love you sign in a public place." (I put a sign out side of Steve's office window to surprise him on Valentine's Day. The fact that all his patients say it was an extra boost!)

• Write him a love letter.

• Write an acrostic of reasons you adore, admire, and appreciate him A-Z.

• FAX him a love note to the office.

• Send him a romantic e-mail.

• Leave an "I love you" message on his voice mail.

• Write him a thank you note for something specific he did for you.

• Make a list of 25 reasons you adore him.

• Give him a trophy for "Best _____. Trophy shops will engrave anything you like!
In Their Own Words.

The following are responses from men to Sharon's survey that asked, "What do you long for in the woman of your dreams?"
What one thing I wish the woman of my dreams understood? That I just want to be admired and respected. Bill

I appreciate getting compliments from people, but when Pam believes in me, I feel like I can conquer the world. Her words hold more weight and have more power to encourage because I value her so much. Bill Farrel2

The woman of my dreams is excited to see me every night when I come home from work. Dave

My wife is always full of praise for me when I give her gifts or surprises. This makes me feel appreciated. Dave

I think many Christian men feel like they can never measure up, because expectations of Christian women are so high. My wife doesn't compare me to other men – she compares me to James Dobson! Pete

The woman of my dreams would adore me. She would look up to me and make me feel strong and virile. I know this sounds old fashioned in this day and age, but my ideal wife would not be self-sufficient. She would need me. Phillip


---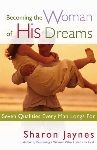 Sharon Jaynes
is popular speaker at women's events and author of ten books including
Becoming the Woman of His Dreams – Seven Qualities Every Man Longs For
. To find out more about Sharon's speaking ministry, or to order
Becoming the Woman of His Dreams
, visit
www.sharonjaynes.com
.
1 Dr. Willard Harley, His Needs Her Needs (Grand Rapids, Michigan: Fleming H. Revell, 1986) p151.
2 Bill and Pam Farrel, Love to Love You, (Eugene, Oregon: Harvest House Publishers, 1997) p15.