How Does God Call Me to Be a Comforter?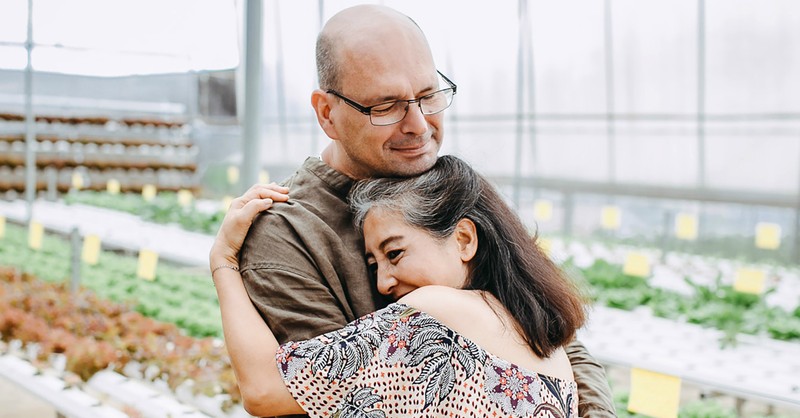 Your friend's dog recently was put to sleep, a loved one calls in hospice for cancer, or a couple you love is struggling in their marriage. Sometimes we are not the one in troubled times, but we are surrounded with others who need extra compassion and care. Take a minute and stop reading this article to think about who God has placed into your life who is going through a hard time and how you can comfort him or her. When you return, we are going to study how God calls us to be comforters.
Learn His Comfort First
I think that one of the sweetest names of our Lord is that He is called the God of all comfort. Not only does He carry this responsibility, but we too as Christ followers, who are filled with the Spirit of God, also have the gift and privilege of comforting others through His power.
2 Corinthians 1:3-5 says, "Blessed be the God and Father of our Lord Jesus Christ, the Father of mercies and God of all comfort, who comforts us in all our affliction, so that we may be able to comfort those who are in any affliction, with the comfort with which we ourselves are comforted by God. For as we share abundantly in Christ's sufferings, so through Christ we share abundantly in comfort too."
The God of all comfort ministers to us in hard times, so that we can comfort others. When we personally have experienced the ease and safety in the shadow of the Lord's wings, we are able to seek Him and share Him with other in afflictions (Psalm 17:8). Those going through grief or fear or doubt can be encouraged by the fact that God is right there for them and with them. He holds them in His hand.
Learn to Listen and Be Present
As I have been reading through the Bible chronologically with Bible Recap, we have been studying the book of Job. This man of God was attacked by the enemy and the Lord allowed Satan to put Job through many trials. Job had friends who came in an effort of comfort, and sat with Job for seven days without saying a word (Job 2:13). This was all until Job finally felt ready to share about his grief. Unfortunately, his friends chose to give advice that was not fully true, and they ended up hurting Job more than helping him.
When we are given a person in front of us to minister and care for in a trial, many times we want to "fix it" and make it better for them. This is not a bad desire, however we need to slow down in our efforts and the drive to give advice. I would say this is especially convicting when we ourselves have not experienced a similar situation. Everyone has different spiritual gifts, but even having the gift of mercy and compassion does not mean counsel, it means comfort.
2 Corinthians 1 informs us that we go through hard things so that we can later encourage those in similar trials. This means that we might have more wisdom and understanding of sharing how Jesus comforted us and how this might be of comfort to them. But beware of trying to take the place as ultimate comforter. 2 Corinthians 1 says that we comfort others with the God of all comfort. This means that when we are compassionate towards the sufferer, we are pointing them to Jesus' open arms.
Sometimes the best thing that we can do for someone is to let them know that we are there for them, love them, are praying for them, and showing that we care. We can do this by hugs, a listening ear, prayer, and just being available. Comfort does not have to be complicated.
Learn to Have Boundaries
When someone else is going through a challenging season, it can be tempting to try to play the hero of their story. We do not want to become anyone's crutch. The only person they need to lean on is the unwavering Jesus Christ. Prayerfully consider how to have healthy boundaries with a person who is struggling. This would be a case-by-case situation, but it is always good to be a motivator and a friend. However we need to know when to take a step back or even connect a sufferer to more professional help. At the end of the day, we want to ask the question, "How can I love this person well?" Sometimes that is being very present and connecting regularly. Other times that is knowing your place in the process of their healing or growth.
No matter if you are the one in need of comfort or you are the comforter, God has gifted us with His Spirit of understanding and grace. We can ask the Holy Spirit to guide us to love well and to also allow others to point us to Jesus when we need comfort. This is the beauty and the great gift of the body of Christ. We can help redirect each other's eyes to the Savior when life is tough. We have great hope in Him.
Bible Verses to Comfort Others
Psalm 139:10 "Even there your hand shall lead me, and your right hand shall hold me."
Isaiah 41:10 "Don't be afraid, for I am with you. Don't be discouraged, for I am your God. I will strengthen you and help you. I will hold you up with my victorious right hand."
Isaiah 43:2 "When you pass through the waters, I will be with you; and through the rivers, they shall not overwhelm you; when you walk through fire you shall not be burned, and the flame shall not consume you."
Zephaniah 3:17 "The Lord your God is in your midst, a mighty one who will save; he will rejoice over you with gladness; he will quiet you by his love; he will exult over you with loud singing."
Romans 3:38-39 "For I am sure that neither death nor life, nor angels nor rulers, nor things present nor things to come, nor powers, nor height nor depth, nor anything else in all creation, will be able to separate us from the love of God in Christ Jesus our Lord."
Philippians 4:19 "And my God will supply every need of yours according to his riches in glory in Christ Jesus."
More from this author
5 Uplifting Scriptures and Prayers to Motivate You for the New Year
How the Holy Spirit Is Doing a Home Makeover on Our Hearts
How Can We Glorify God through Sisterhood?

Photo credit: Unsplash/Anthony Tran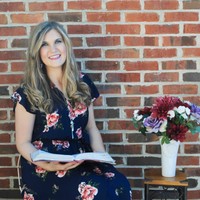 Emma Danzey's mission in life stems from Ephesians 3:20-21, inspiring young women to embrace the extraordinary. One of her greatest joys is to journey with the Lord in His Scriptures. She is wife to Drew for over two years and mom to baby Graham. Drew and Emma serve with Upstate CRU college ministry in South Carolina. Emma is an avid writer for Salem Web Network and provides articles on the Bible, life questions, and on the Christian lifestyle. Her article on Interracial Marriage was the number 1 viewed article on Crosswalk for the year 2021. All the glory to the Lord! She had the joy of hosting Her Many Hats podcast where she explored the many roles that women play while serving One God. Most recently, Emma has released her first Bible Study Book, Wildflower: Blooming Through Singleness.
Emma enjoys singing/songwriting, fitness classes, trying new recipes, home makeover shows, and drinking tea! During her ministry career, Emma recorded two worship EP albums, founded and led Polished Conference Ministries, ran the Refined Magazine, and served in music education for early childhood. Emma also had the privilege of having been a national spokesperson for Mukti Mission based out of India. Mukti has been working to restore shattered lives in India for over 120 years. You can view her articles through her blog at emmadanzey.wordpress.com and check out her Bible Study videos on Instagram @Emmadanzey.