5 Ways to Help Your Spouse Overcome Sin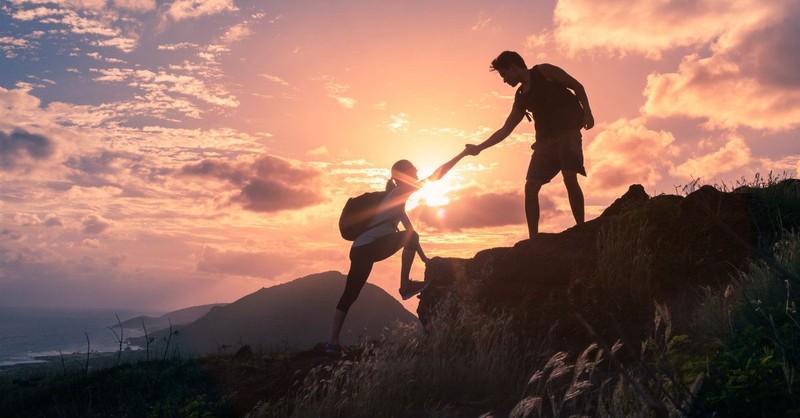 I have personally been blessed with the most patient, gentle, and considerate husband in the world. From the first moment we met until now, more than 30 years later, he is still willing to bear with me and my flaws without complaint. However, underneath his gentle exterior is an underlying strength I know I can count on. When I'm in need of wisdom and discernment, I can go to him for advice. When I'm struggling with sin, I know I can admit it without feeling judged.
The thing is, we all battle sin in our lives. Whether it be temptations of the flesh or arrows of the enemy, we all struggle with various sins that try to get the best of us. Our marriages ought to be relationships of encouragement and support, even if we can't relate to the sin our spouse is dealing with.
Sin can be ugly and difficult to handle, but with God's power and the loving support of your spouse, it can be overcome. Here are five ways to help your spouse overcome sin.
1. Talk about Your Struggles Openly
A big part of helping someone overcome a sin issue is to let the other person know you struggle as well. By opening up about past and present temptations, you're letting your spouse know you're "in it together," and you can empathize with them.
Even Jesus can empathize with our weaknesses as Hebrews 4:15 says, "For we do not have a high priest who is unable to empathize with our weaknesses, but we have one who has been tempted in every way, just as we are—yet he did not sin."
Talking about our struggles openly invites our spouses to share their temptations and lean on us for understanding. Through healthy communication, we'll be able to offer timely wisdom and practical solutions to help them overcome sin issues. Keep the lines of communication open and be willing to admit your own struggles. This will ease any tension and prevent our spouses from feeling alone in their sin.
If communication is difficult for you, here are a few resources that might help:
5 Simple Ways to Keep Clear Communication in Your Marriage
What Is the Importance of Communication in Marriage?
2. Listen Without Judgment
Talking usually comes easier than listening. Especially when there is conflict, we might have a lot to say about our spouse's flaws. However, listening can be a more powerful way to connect and help our spouse overcome sin.
The Bible says, "all have sinned and fallen short of the glory of God." (Romans 3:23) Therefore, there should be no judgment when our spouse struggles with sin, but rather an understanding that the flesh is constantly trying to get what it wants. As Paul said to the Galatians, "For the flesh desires what is contrary to the Spirit, and the Spirit what is contrary to the flesh. They are in conflict with each other, so that you are not to do whatever you want." (Galatians 5:17)
Listening without judgment is one of the most loving things you can do as a spouse. When you practice listening more than talking, you will create an atmosphere of safety and trust. And a grace-filled attitude will be more helpful to your spouse than you know.
Here are a few ways to become a better listener:
How to Listen to Your Spouse When You're Upset
Don't Just Hear Your Spouse, Listen
3. Ask How You Can Help
It's easy to offer unsolicited advice or untimely opinions without ever asking what will be most helpful to our spouses. But imagine our spouse's surprise when, instead of giving them a to-do list of solutions, we simply offer to help in any way we can.
Here are a few thoughtful questions to consider:
What would be most helpful to you right now?
What habits are contributing to sin, and is there any way I can help you change those habits?
Is there anything I can do differently to make your journey easier?
What steps can we take together to grow closer to God?
Asking how you can help will go a long way in assuring your spouse you are there for them and willing to do what it takes. Remember, you can't overcome sin for them, but you can ask the right questions to encourage and support them.
Philippians 2:1-4 says, "Therefore if you have any encouragement from being united with Christ, if any comfort from his love, if any common sharing in the Spirit, if any tenderness and compassion, then make my joy complete by being like-minded, having the same love, being one in spirit and of one mind. Do nothing out of selfish ambition or vain conceit. Rather, in humility value others above yourselves, not looking to your own interests but each of you to the interests of the others."
More resources for asking the right questions in marriage:
7 Heart-Revealing Questions to Connect Deeper Than Ever
4. Pray Hard
God can and does deliver people from sin every day. There are beautiful testimonies of His miraculous work through the most difficult of circumstances. But sometimes, overcoming sin takes time, and the faithful prayers of the saints become a crucial part of the process.
When helping your spouse overcome sin, pray hard for them. Set aside regular time to intercede and seek God's help on their behalf. Consider reading the Scriptures aloud, diverting the enemy's arrows by the powerful Word of God.
Here are a few powerful passages to pray aloud:
"I can do all things through him who strengthens me." (Philippians 4:13)

"For God gave us a spirit not of fear but of power and love and self-control." (2 Timothy 1:7)

"For our struggle is not against flesh and blood, but against the rulers, against the authorities, against the powers of this dark world and against the spiritual forces of evil in the heavenly realms. Therefore put on the full armor of God, so that when the day of evil comes, you may be able to stand your ground, and after you have done everything, to stand." (Ephesians 6:12-13)
Never underestimate prayer when it comes to helping your spouse. Pray hard and pray often. If appropriate, enlist a small group of trusted friends to pray with you. The Lord hears, and He cares about our spouses more than we ever could.
More resources on praying for your spouse:
24 Prayers to Pray over Your Husband Daily
5. Persevere with Them
As mentioned before, overcoming sin can take time. It often includes step-by-step actions to form new, healthy habits. If we're impatient in the process, we might become a discouragement to our spouses and cause them to give up. If, however, we persevere with them, encouraging them along the way, they'll be inspired to keep trying even if it takes longer than expected.
If you're tempted to rush things along, consider doing these things instead:
Call a trusted pastor, friend, or family member for prayer and support.
Point out your spouse's progress instead of keeping a list of wrongs.
Be honest about your disappointment without making your spouse feel judged.
Let them know you're in it for the long haul and believe they can overcome with God's help.
Most of all, don't lose heart. It's not easy watching someone we love struggle, but all things are possible with God. Work hard to keep the lines of communication open, listen intently without judgment, and help them through patient perseverance. These things can go a long way in helping your spouse overcome sin.
Photo credit: ©Getty/kieferpix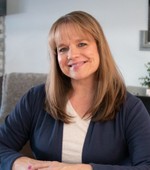 Jennifer Waddle is the author of several books, including Prayer WORRIER: Turning Every Worry into Powerful Prayer, and is a regular contributor for LifeWay, Crosswalk, Abide, and Christians Care International. Jennifer's online ministry is EncouragementMama.com where you can find her books and sign up for her weekly post, Discouragement Doesn't Win. She resides with her family near the foothills of the Rocky Mountains—her favorite place on earth.
Related podcast:
The views and opinions expressed in this podcast are those of the speakers and do not necessarily reflect the views or positions of Salem Web Network and Salem Media Group.
Read the full article here!