A Powerful Prayer for Healing a Broken Relationship
Broken relationships are painful and frustrating. If you're dealing with a broken relationship with a friend or family member, you may feel as is there's nothing you can do to mend the relationship between you, or even to relieve the pain you're experiencing. However, if both of you are willing to heal a broken relationship, you can mend it with God's help. No matter what, you can find healing yourself after experiencing a broken relationship. Here's a prayer for a broken relationship that you can use to either heal a relationship or move beyond it with peace and hope.
What Can You Do to Mend a Broken Relationship?
There is a lot you can do to mend a broken relationship. First, though, both you and the other person need to be willing to work toward healing. Memories of whatever broke the relationship – such as conflict, hurtful words, or harmful actions – may be discouraging you all from forgiving each other and trying to reconcile. But keep in mind that God offers you an unlimited supply of love that can help you reconnect and build a better relationship. Choose to be hopeful about what the future holds for you both, with God's help.
The best way to start the healing process is through prayer. Begin by praying for God to open your hearts and minds to new possibilities for your relationship. Although God will never force either one of you to work on mending your broken relationship, he will provide encouragement to do so. Pray that God will help you both see your broken relationship from his perspective, so you all can see that there is hope for healing it.
From there, work on forgiveness. Be willing to forgive yourself for the mistakes you made in the relationship, and to forgive the other person for the mistakes that he or she made. God calls everyone to forgive as he has forgiven us. Ephesians 4:32 encourages you to, "Be kind and compassionate to one another, forgiving each other, just as in Christ God forgave you." Colossians 3:13 urges you to, "Bear with each other and forgive one another if any of you has a grievance against someone. Forgive as the Lord forgave you." Forgiveness isn't just a recommendation; it's a command. Failing to forgive is a sin that hurts you, the other person, and God. Don't wait until you feel like forgiving, because you likely will never feel like doing so. But you don't have to forgive from your own power. God is ready to help you through the forgiveness process.
It is God's love flowing through you that empowers you to forgive. So, in order to forgive, you must welcome God's love into your life by intentionally choosing it. You need to be willing to move away from grudges, bitterness, anger, revenge, and all else that stands in opposition to God's love – no matter what happened with your broken relationship in the past. While choosing love when you've been hurt can be challenging, it's always worthwhile to do so. My book Wake Up to Wonder describes what well-being research reveals about choosing love. The benefits of choosing love include more happiness, less anxiety, a stronger ability to manage stress, and a greater capacity to experience awe.
Another key step you can take to mend your broken relationship is to figure out, and commit to, a plan for positive change in that relationship. Consider what went wrong before in the relationship. Did a friend offend you or fail to be there for you when you needed support – or did you do that to a friend? Has your spouse betrayed your trust through infidelity? Was there a conflict with a sibling or other family member that ended with the two of you no longer speaking to each other? Get to the root of the problem that caused the break in your relationship. Then ask God to guide you with the wisdom you need to come up with a plan to solve that problem. Rather than focusing on what the other person can do – which you can't control – focus only on what you can do to help make positive change happen. What is your part in the solution? How can you reset boundaries, change your own behavior, and rebuild trust? Once you've clarified that, you can take action and see if the other person is willing to join you in working to heal the relationship. If so, the two of you can start to work on positive change together and with others (such as counselors) who can support you both.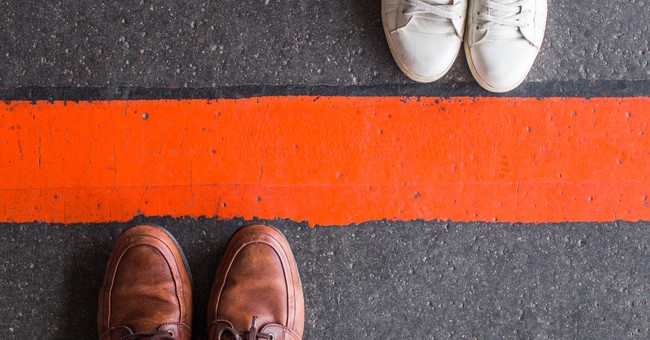 Photo Credit: ©GettyImages/Vitezslav Vylicil
Can God Restore a Broken Relationship?
Yes, God certainly can restore a broken relationship. Genesis 18:14 asks: "Is anything too hard for the Lord?" While it may be too hard for you to restore a broken relationship on your own, it's not too hard for God to do so. As Jesus declares in Matthew 19:26, "… with God all things are possible" and in Mark 10:27, "… all things are possible with God." God has the power to do anything – even what goes beyond your ability imagine. Ephesians 3:20 assures you that God "… is able to do immeasurably more than all we ask or imagine, according to his power that is at work within us."
However, just because God can restore a broken relationship doesn't mean that he will do so. God cares deeply about all relationships because "God is love" (1 John 4:8). While God joins you in your desire to heal a broken relationship, he also will not force the other person join you in that healing work, because that would violate the other person's free will. Our loving God respects our free will, even though he grieves broken relationships. So, if the other person in your broken relationship is not willing to restore a relationship with you, you must let that relationship go rather than trying to convince God to restore it for you. It's not spiritually or emotionally healthy for you to try to force a relationship reconciliation when the other person doesn't choose that. You can count on God to be there for you, helping you grieve your lost relationship, and sending you the peace and love you need to move on.
If the other person does decide to work with you to restore your broken relationship, though, the two of you can rely on God to guide you with the wisdom you need to learn lessons from the past, reconcile, and build a stronger relationship than before. Jesus promises in Matthew 18:20 that where two or more people gather in his name, he will be there. "God is our refuge and strength, an ever-present help in trouble" Psalm 46:1 assures you, as well.
A Healing Prayer for a Broken Relationship
Feel free to personalize this prayer for a broken relationship when you talk with God about the specific relationship you like to heal:
"Dear God, thank you for always being here for me, ready to listen with love. I'm coming to you in pain because of the broken relationship between [person] and me. God, I miss [person] and hope we can heal our relationship. You know the problems that led to the break in our relationship, and you know how to solve them. Please help us both see our relationship from your perspective, so we can see the hope you offer for healing it. Open our hearts and minds to the possibilities that exist for a new and better relationship between us. I do ask for reconciliation to happen in our relationship. However, if [person] isn't willing to work with me on mending our relationship, please give me the peace I need to move on. If [person] does decide to heal our relationship, please guide us to the best plan for healing together. Either way, I choose to forgive myself for the mistakes I made that contributed to the relationship breaking, and I choose to forgive [person] for [his or her] mistakes. I give my pain to you and trust you to heal me, God. Please let your love flow through my life, no matter what. In Jesus' name, Amen."
Conclusion
Whether or not the other person in your broken relationship chooses to work on healing the relationship with you, you can count on help from God. By lifting a prayer for a broken relationship, God will either give you the peace you need to let go of the relationship and move on well, or the guidance you and your friend or family member need to restore the relationship. Your relationship with God is the most important one you have. By staying connected with God through prayer, you can experience love no matter what happens in your other relationships.
Photo Credit: ©Thinkstock/jacoblund
---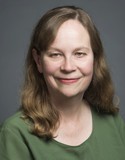 Whitney Hopler is the author of the Wake Up to Wonder book and the Wake Up to Wonder blog, which help people thrive through experiencing awe. She leads the communications work at George Mason University's Center for the Advancement of Well-Being. Whitney has served as a writer, editor, and website developer for leading media organizations, including Crosswalk.com, The Salvation Army USA's national publications, and Dotdash.com (where she produced a popular channel on angels and miracles). She has also written the young adult novel Dream Factory. Connect with Whitney on Twitter and Facebook.