How to Make Your Marriage an Act of Worship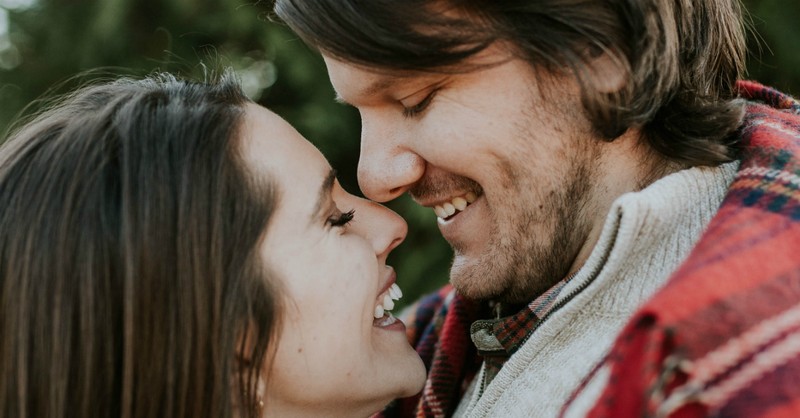 Marriage is hard, and there's not a single one that's perfect. How could there be, when each consists of two imperfect people? Throw in family and finances, stress and hectic schedules, and it's a powder keg. It can really test your spiritual condition as a follower of Jesus. If we don't give it careful attention, our marriages can have the opposite effect of their intent, causing us to drift away from being the person God calls us to be.
But, we were warned about this. In 1 Corinthians 7, Paul had a few poignant things to say about the married life, admitting that these are his opinions and not commandments from the Lord (v. 25). "I want you to be without concerns. The unmarried man is concerned about the things of the Lord—how he may please the Lord. But the married man is concerned about the things of the world—how he may please his wife— and his interests are divided" (1 Corinthians 7:32-34).
He recognized that being joined to another person has the possibility of distracting you from the things of God. But, what if we were able to treat our marriages as acts of worship drawing us closer to God? And, if that were even possible, where do we begin?
We have to start with a clear picture and definition of worship. In Just Like Jesus, Max Lucado points to King David's definition of worship: "O magnify the LORD with me, and let us exalt His name together" (Psalm 34:3 NASB). Lucado writes, "Worship is the act of magnifying God. Enlarging our vision of him. As we draw nearer, he seems larger. Isn't that what we need? A big view of God? Don't we have big problems, big worries, big questions? Of course we do. Hence we need a big view of God. Worship offers that. How can we sing "Holy, Holy, Holy" and not have our vision expanded?"
Just like every other aspect of life, marriage should draw us closer to God and expand our view of Him. Everything we do can be an act of worship: how we speak, our character, how we give and how we live. Louie Giglio puts it this way: "Worship is our response, both personal and corporate, to God for who He is, and what He has done; expressed in and by the things we say and the way we live."
In other words, what we do is a reflection of the God we serve. How we treat marriage reflects our own views of God. Our worship on Sundays is in vain if our lives Mondays through Saturdays look just like the rest of the world. We are called to be different. Paul writes to the Romans: "Therefore, brothers and sisters, in view of the mercies of God, I urge you to present your bodies as a living sacrifice, holy and pleasing to God; this is your true worship. Do not be conformed to this age, but be transformed by the renewing of your mind, so that you may discern what is the good, pleasing, and perfect will of God" (Romans 12:1-2).
Jesus said "an hour is coming, and is now here, when the true worshipers will worship the Father in Spirit and in truth" (John 4:23). Worship is not confined to a place. It's not an hour of our lives on Sunday morning. It's not a genre of music. It can be present in all of those things, but the point is that it's a matter of the heart. Our words and deeds – our lives – are an outflow of our hearts.
For marriage to be an act of worship, our focus must change from ourselves to our God. We have to make some changes to become "living sacrifices" to Him and exemplify that through our marriage.
Stop trying to have a perfect marriage. In fact, don't try to have a better marriage, just try to be a better you. If my focus is on being the person God intended me to be, the natural result is that my wife will have a better husband and we'll have a better marriage.
I know I need to be a better communicator with my wife. During the times when we've had conflicts, I usually find myself being defensive and not truly listening. Yet, God calls me – and all of us – to be "quick to listen, slow to speak, and slow to anger" (James 1:19). If I'm a better me – one who listens with the intent to understand not respond – the result will naturally be a better connection with my wife. If I live a life characterized by Jesus's command to love – "Love one another. Just as I have loved you, you are also to love one another" (John 13:34) – wouldn't my marriage be one filled with the same love? And, if I'm kind and compassionate, forgiving "just as God also forgave [me] in Christ" (Ephesians 4:32), the bond between my wife and I will remain as strong as ever.
Humble yourself. In general, we all have a pretty high view of ourselves. We naturally think of ourselves first. It's the American way, to "pick ourselves up by our bootstraps," "follow our dreams," and look out for "numero uno." That culture can easily make its way into our homes, as we have the tendency to focus on our own needs and interests first. According to Scripture, that philosophy is counter to what God asks of us. "Do nothing from selfish ambition or conceit, but in humility count others more significant than yourselves" (Philippians 2:3).
I've written about this before. "Selfishness, when it's present in a marriage, is a disease. When it infiltrates a relationship, the only possible result is decay. When most marriages fall apart, I would contend the root cause is selfishness. There are many typical reasons cited for divorce: finances, infidelity and irreconcilable difference, among others. But, they are all rooted in selfishness. And, where 'selfish ambition exists, there will be disorder and every vile practice' (James 3:16)."
We need to humble ourselves. We need to fix our own problems instead of trying to fix our spouse's. A God-honoring marriage – one that is an act of worship to the One who created it – is a marriage of two selfless people who put God first and their spouses before themselves.
Focus more on God, and less on everything else. We all worship something. For some, it is work or the pursuit of wealth and possessions. For others, it may be a hobby or another person. Where and how we spend our time is usually a good indicator of our priorities. I'm guilty of this. I invest way too much of myself in things that ultimately lack importance. Marriage is an act of worship when the two are unified in their passion for the things of God.
I heard a pastor years ago talk about his days as a single man. Instead of focusing on finding someone, he just poured himself into running toward God. All of his energy was devoted to seeking God and His will for his life. And, as the years went by, he looked over and saw someone running beside him – the one who eventually became his wife and ministry partner. That story has always had an effect on me. Marriage is an act of worship when you and your partner share a single focus: loving God with all your heart, soul, mind, and strength.
We can easily get distracted in this world. Let's face it; there are a lot of really important things fighting for our attention. But, if we keep our eyes on Jesus, the storms around us lose their bluster. A marriage with two people running toward Jesus is powerful – God will honor it and use it to make a difference in the world.
Brent Rinehart is a public relations practitioner and freelance writer. He blogs about the amazing things parenting teaches us about life, work, faith and more at www.apparentstuff.com. You can also follow him on Twitter.
Related Resource: Listen to our new, FREE podcast on marriage: Team Us. The best marriages have a teamwork mentality. Find practical, realistic ideas for strengthening your marriage. Listen to an episode here, and then head over to LifeAudio.com to check out all of our episodes:
Photo credit: ©Unsplash/Brooke Cagle