How to Make Your Mid-life Dynamite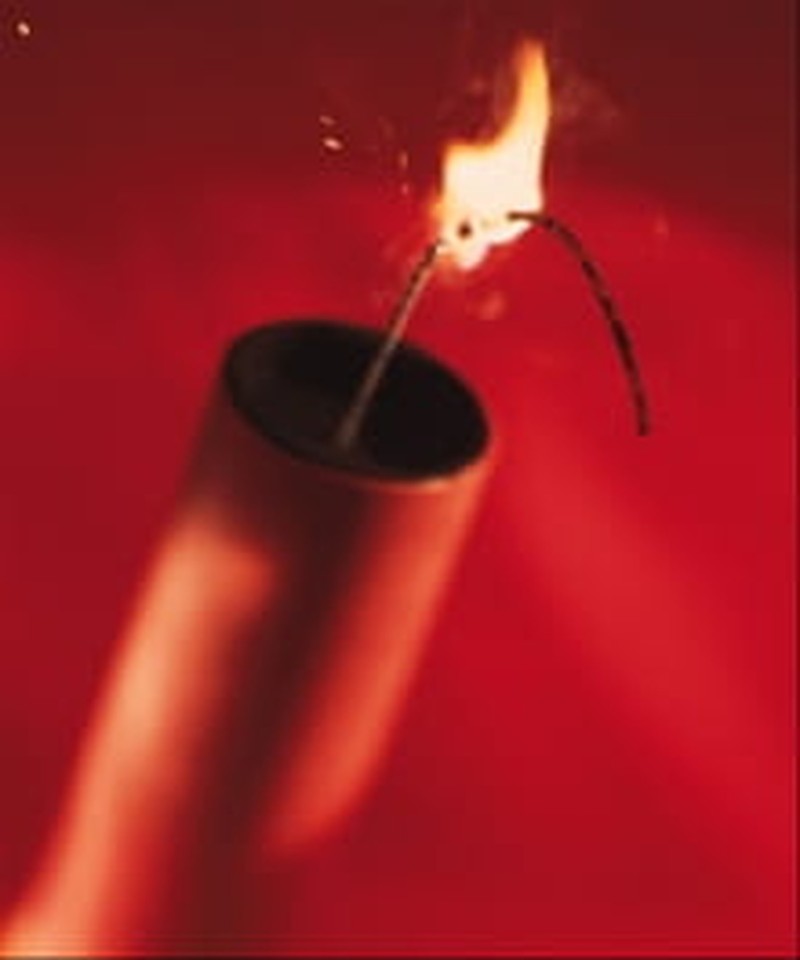 We are in midlfe, so most of our friends are too. Midlife is that age range that begins in your late 30's and runs thru retirement, for most being 62-67 years old. And midlife by its very nature is a lot like dynamite: it is a powerful force for either great good or great harm. Let me give you an example of great good. Dynamite can blast through a mountainside and make a path for a much needed road. Dynamite can also collapse a dilapidated, unsafe building crumbling it in place and make way for a much needed new renovation or a completely new project. However, dynamite can also cause great destruction, like a terrorist bomb which destroys innocent bystanders. Let's ask just ask dynamite's maker, Albert Nobel, which purpose he prefers for his invention.
Swedish scientist Alfred Nobel invented dynamite, a strong explosive consisting mainly of nitroglycerin. Nobel garnered the patents and intended to market dynamite as an alternative to gunpowder for large-scale construction work such as roads and tunnel building—all good and "noble" uses. However, Nobel soon saw dynamite used in vast quantities in the military and by revolutionaries as a weapon. Nobel became a millionaire and in 1888, Alfred was surprised to read his own obituary, titled 'The merchant of death is dead.' As it was Alfred's brother Ludvig who had died, the obituary was premature. The article left Nobel so shaken that he evaluated his life and wondered just how he would be remembered. Nobel took his great wealth and rewrote his will. This one decision translated Nobel's history of death and destruction into a fund that would reward peace makers and peace bringers for decades to come: The Nobel Peace Prize.
We each have choices, and often at pressure-packed transitions, like midlife, we reach a pivotal point where our decisions and choices can wreak great havoc, chaos, and destruction. However, that same power can ignite a series of wise decisions that pave the path to a bright future not only for us, but for our kids, grandkids and the whole world.
Let me illustrate this point. A family friend, who had ditched his family and had an affair a few years back, married off his daughter last week. The family was so ravaged by the divorce that not only were relationships strained, but on a practical level very little money was left from all the legal battles. His children paid a huge negative sacrifice for his selfish decisions. That same week, some of our other friends also celebrated the wedding of their daughter. This couple had worked hard at following Jesus and cultivating their marriage, so they romantically danced at their child's wedding reception. They had funds not only to invest in the wedding celebration, but they gave themselves an early anniversary vacation. These individuals experienced the same midife stress, but made two very different choices and two radically different outcomes resulted.
One lunch hour I spent last week was to celebrate a friend completing her doctorate program; another one was spent trying to talk some sense into a wife who was bent on ditching her marriage and family because, in her own words, "It is my turn now!" These two women had the same midlife unrest to do something meaningful but the applications and results were miles apart. One will create great fruit, the other great destruction.
My book 10 Secrets of Living Smart, Savvy and Strong was released last year. This book emerged from the stressful midlife transition set off by my husband's health crisis. That trauma dramatically changed our world, but drew me to Jesus in a powerful way. The results have been an ever broadening ministry with a much wider audience—and the return to health of my handsome, healthy husband! The result of this pivotal moment was a desire to write a book to help women see how they can live "fantastic after 40" and make the rest of life the best of life. This same turning point set off an explosive desire to create a safe place for women to grow in the second half of life. That decision birthed Seasoned Sisters as an organization. The midlife explosion in my life was the Launchpad for exciting new ministries too. In the past two weeks alone, we have traveled to speak in Singapore, Florida, and Maryland. At this same juncture, I have witnessed women abandon their marriages and families to selfishly chase dreams, or another man. The choice is ours, and it is one that will either annihilate a legacy for generations to come or hone a heritage creating a bright, rich future.
On Bill's side of the equation, that crisis could have set off a midlife melt-down for him. But instead, because he had prepared well for the midlife transition, he took his accumulated wisdom and vast array of experiences and has penned 10 Best Decisions a Man Can Make, and produced, directed and filmed a premarital curriculum. Bill also writes for Lifeway's midlife magazine, MORE Living and took over www.midlife.com where he runs weekly online chatroom sessions to help people caught in the midlife whirlwind. We are now planning the PEAK Living conference (Aug 24-25 in Oceanside, Ca) that will help people look at their own midlife circumstances and harness that "dynamite power" by teaming with God to make choices, lay a plan, and maximize those midlife and beyond years. The choice is yours, just as it was Albert Nobel's—just how do you want to be remembered? We hope it will be for doing dynamite things for God and for good.
Bill and Pam Farrel are international speakers, relationship experts, and authors of over 37 books including best selling Men Are Like Waffles, Women Are Like Spaghetti. You can catch them speaking on these and many more midlife issues at the Peak Living Conference.
Publication date: August 13, 2012