Ways to Romance Your Spouse in the New Year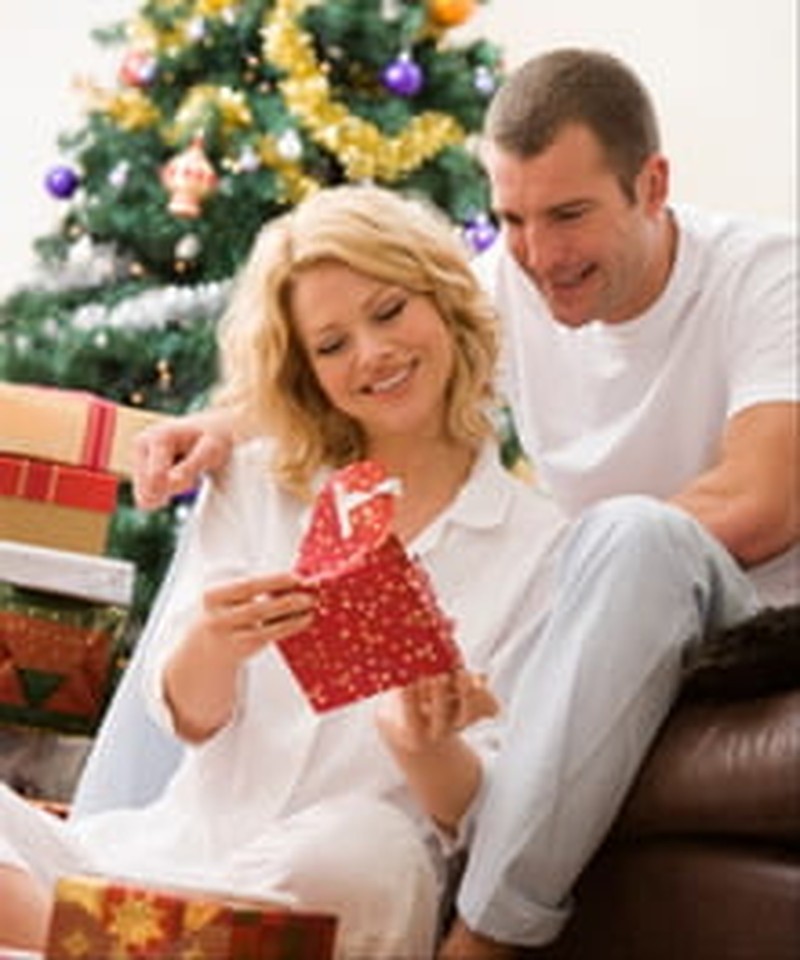 Holidays can provide that extra time for romance most couples desperately needed in today's fast paced, booked up schedules. Consider how you might weave a little romance into your marriage over Christmas or New Year's—or other holidays this year. In Pam's new book, 52 Ways to Wow Your Husband, she challenges wives to make this his best year ever. Why not try to out surprise each other by planning to use a holiday or few to fan the flame of your love?
Holiday suggestions might sound like:
Carlie, who "surprises" Nick with a trip each birthday to a place he can golf and they can enjoy love in someplace warmer than their snowy hometown.
Mandy and Josh, who plan a romantic rendezvous under the lights of the second Christmas tree in their bedroom each Christmas Eve.
Carol and Jim rent a five star hotel every February 13 so they wake up to an entire day of romance on Valentine's Day.
Trish and Jeff who make sure they are back home in their room at the stroke of midnight each New Year's eve for their own private celebration.
How can you make the holidays nights to remember? By weaving in some simple traditions—especially red hot romantic ones-- that only the two of you know about that become a "secret encounter" to look forward to.
Dress up for the Emmy's, Academy Awards or Country Music Awards and have your own red carpet night at home.
Buy seasoned tickets to the symphony, a Jazz series, or summer pops, football, basketball, the Final Four, Triple Crown or Nascar set but book a night's stay in a hotel for each.
Or create your own tradition to a lesser known holiday like:
National Do Nothing Day
National Give a Hug Day
Kiss Your Mate Day
Date Your Mate Month (It's May, by the way).
Psalms 77:11 says "I will remember the deeds of the LORD . . .". God thinks it is wise to commemorate. In the Old Testament, there are numerous festivals and holidays. Purim, for example, which marks the date Israel was saved from extinction in the book of Esther. What do you want to remember? Besides your wedding anniversary, what date could you celebrate?
The day you first met?
The day you first kissed?
The day you first said I love you?
The day you got engaged?
What is your spouse's favorite holiday on the traditional calendar? Make it even more memorable by including an activity your spouse might enjoy. "Google" unusual or bizarre holidays and see if you can create a new fun tradition year after year. Chances are, if you go to the internet today you will find something you can celebrate. If not, make it "Wow Your Man Day" and make a big deal out of something he loves like my friend Terrie:
"Because my husband loves car racing, I planned a day and night revolving around a racing theme. We started at a Corvette Diner for a late lunch, went to the automotive museum, went to Malibu Grand Prix, then spent the night at the Roadway Inn (the only place I could remotely find that had anything to do with a car). He was very pleased and we had lots of fun."
Make Christmas a little merrier with the gift of romance.
Pam and Bill Farrel are relationship specialists, bestselling authors of over 30 books including Men Are Like Waffles, Women are Like Spaghetti. Pam's newest book, 52 Ways to Wow Your Husband, is packed with a year's worth of ideas to build into your marriage in a way that will put a smile on his face—and yours! To order your copy: www.Love-Wise.com