What Does 'Love One Another' Truly Mean?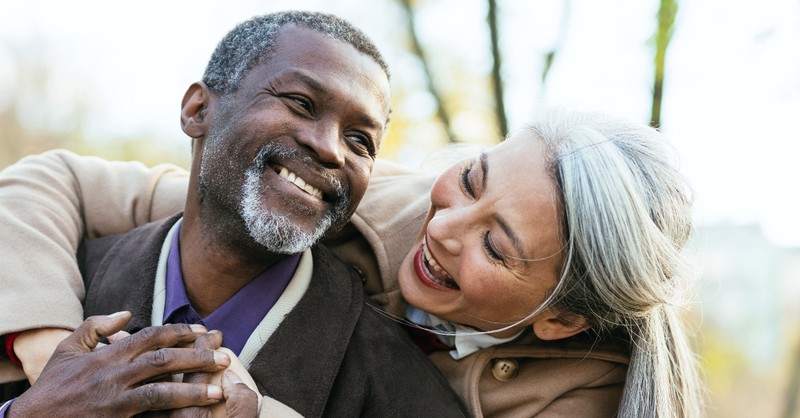 Brought to you by
The language of "commandment" is familiar to us. Our minds immediately go to Exodus 20, when God spoke the divine commandments to Moses, writing them down on two stone tablets. The 10 commandments are well-known and well-loved.
Imagine hearing a pastor or priest proclaim, "I have just thought up an eleventh Commandment!" How might you respond? After all, it takes a certain prideful arrogance to assume that any human person can add to a divine decree. Commandments are spoken by God alone; who are we to issue new commandments?
Yet this is exactly what Jesus does. Christ's command to love one another is introduced as a "new commandment" (John 13:34). Jesus is particular in his language. He doesn't call the way of love "a new suggestion," or state that he had thought of a "new idea."
Rather, Jesus speaks with divine authority. The way of love is equal in moral and ethical weight as the commandment to worship God alone or to refrain from murder. Jesus makes loving one another a non-negotiable part of the Christian life.
What exactly did Jesus mean when he issued this commandment? In what way are his disciples called to live out the way of love?
These are important questions to ask if we wish to live authentic Christian lives. In answer to these questions, there are three things to consider.
1. Love Is Connected to Jesus' Life
It can be easy to make "love one another" into nothing more than a quaint spiritual slogan. When we do this, we end up treating love as an internal state to be reflected upon, rather than an activity to engage in. This completely misses the point of this new commandment.
When Jesus calls the disciples to a way of love, he is tasking them with a manner of life. Loving one another is not merely a theological truth; it is a specific way that Christians are called to live. Christians are to live as Jesus himself lived.
Jesus incarnated love. Jesus did not merely say the right words, but then fail to live it out. Imagine if that was the case! Imagine if Jesus talked about the way of love, but then actively rejected the sick and the hurting.
Imagine if he spoke eloquently about God's care for the poor and marginalized, but then kept his distance from those described as "sheep without a shepherd" (Matthew 9:36).
What if Jesus decided he did not need to die for those who rejected him? Would this be the savior to follow? Would we base our life on his?
Jesus, of course, did none of these things. He lived out the way of love in selfless action. In fact, Jesus issued this call to selfless love in the context of the last supper; Jesus had just finished washing the disciples' feet and offering his body and blood.
This call to radical and selfless service becomes, therefore, the vision of how we are to live our lives. Jesus' new commandment is concrete in application.
2. Love Means Learning from Jesus
Loving one another is a testimony of our faith. Love is a witness to our Christian life and our relationship with Jesus. Jesus says definitively "they will know you are my disciples by this, that you love one another" (John 13:35). The word disciple means "student."
It describes someone who lives in the way of a master. A disciple actively puts into practice the lessons and examples modeled by his/her master or lord. If we are not growing in the way of love, then we are not continuing to learn from Jesus.
It is love that testifies to who we are, and to whose we are. It is love that shows that we belong to Jesus. The fundamental and unique witness of the Christian faith is not our perfection, our holiness, or our religious knowledge. Our Christian witness is built upon sharing the love of Jesus with others.
To forsake the way of love, therefore, is to turn a deaf ear to Christ's voice in our lives. As followers of Jesus, we must ask ourselves: are we more loving today than we were yesterday? Is our capacity to express love to another growing, or is it not?
Such an examination is important to our Christian witness. If, as the old hymn says, "they will know we are Christians by our love," then it is love alone that draws people to into the Christian faith.
3. Love Pushes Us to Accept Those We Don't Like
Christ's call to love one another is more radical than we give it credit. The true test of Christian love is precisely the places where we may be tempted to be unloving.
After all, Jesus cautions us that "if we love those who love us what good is that; even sinners do that" (Luke 6:32). Disciples are called to extend Christ's love to those we would normally choose not to, even in the community of faith.
The beauty of the church is that not all of us are the same. The Christian community has always been made up of opposing people, together in one community.
The followers of Jesus included Simon the Zealot and Matthew the tax collector, two people who were on the opposite side of the hot-button issue of the day.
Similarly, the band of disciples also included the brash, impulsive, and opinionated brothers James and John, and Bartholomew, a man so quiet you forget he's there.
Following the resurrection, the church grew into a community of Jews and gentiles, slaves and free, barbarians and Scythians (Galatians 3:11).
In Christ, such distinctions fall away. If this is how Jesus treated the tapestry of humanity, then this is the example that Christians are called to follow.
The love of Christ never pushed Jesus away from others. Jesus always comes closer; Jesus embraces the sinner and welcomes the stranger.
In fact, this is our own story. Paul writes, "We were God's enemies, but he reconciled us through the death of his Son" (Romans 5:10).
The cross is the supreme example of Christ's love, directed to those declared sinful and far off (Ephesians 2:13).
The simple truth is that if we are not willing to extend love to another, or if we suggest that another is not welcome, then we depart from Christ's own commands. Jesus is clear: Christians are to love one another, as he has loved us (John 13:34).
What Does This Mean?
Living out Christ's commandment of love is a necessary part of the Christian life. It is unavoidable. What it would look like for you to passionately, and intentionally, love one another? If you were to live out this commandment in an active way next week, what might that look like?
Where might Jesus be asking you to move beyond yourself to sacrificially serve another, even if it is someone with whom you disagree, or do not like?
Christ's way of love sounds easy, but in truth, it takes dedication and perseverance. Living out Christ's love demands that we so accept Christ's lordship over us that we allow Jesus to lead us to our own cross.
This may stretch us, even make us uncomfortable, but this is the life that Jesus calls us to. Ultimately, loving one another, as Jesus has loved us, transforms our lives to such a degree that people cannot help but see the presence of Jesus shining through us.
For further reading:
What Is Love According to the Bible?
Why Is Sacrificial Love So Important?
What Does Love in Action Look Like?
Photo Credit: ©iStock/Getty Images Plus/Diamond Dogs
---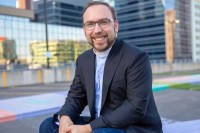 The Reverend Dr. Kyle Norman is the Rector of St. Paul's Cathedral, located in Kamloops BC, Canada. He holds a doctorate in Spiritual formation and is a sought-after writer, speaker, and retreat leader. His writing can be found at Christianity.com, crosswalk.com, ibelieve.com, Renovare Canada, and many others. He also maintains his own blog revkylenorman.ca. He has 20 years of pastoral experience, and his ministry focuses on helping people overcome times of spiritual discouragement.
Related podcast:
The views and opinions expressed in this podcast are those of the speakers and do not necessarily reflect the views or positions of Salem Web Network and Salem Media Group.
Related video:
These verses serve as a source of renewal for the mind and restoration for the heart by reinforcing the notion that, while human weakness is inevitable, God's strength is always available to uplift, guide, and empower us.
Video stock video and music probided by SoundStripe
This article originally appeared on Christianity.com. For more faith-building resources, visit
Christianity.com.