What Does the Bible Say about Marriage?
Compiled & Edited by Crosswalk Editorial Staff

2016

1 Oct

COMMENTS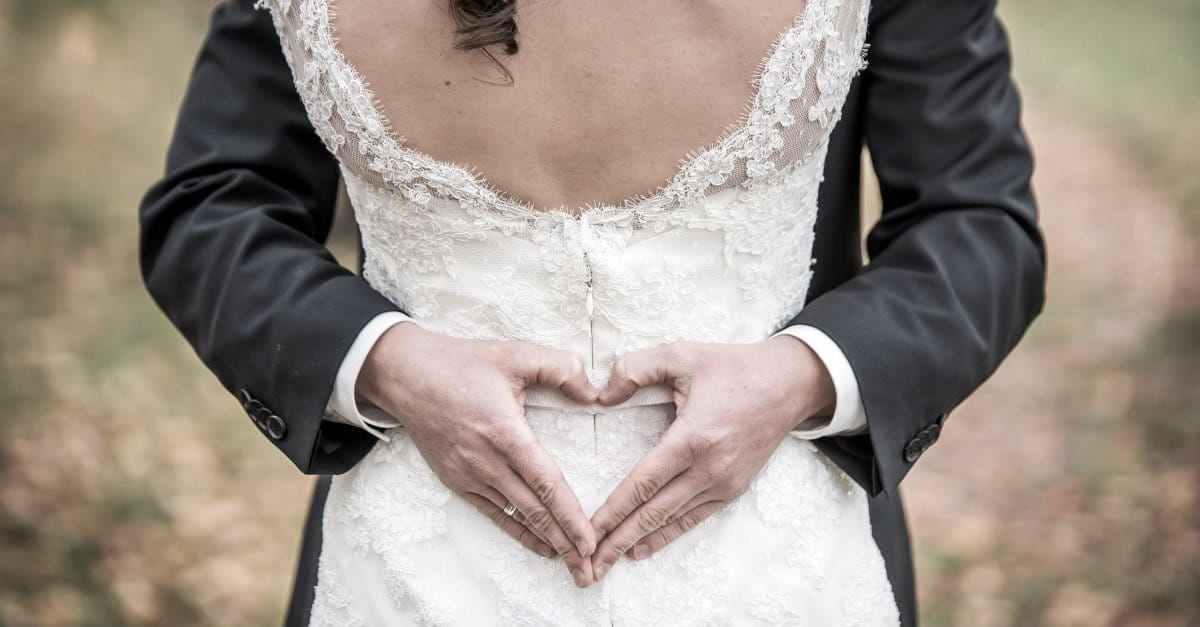 Question: 
I have been dating a wonderful man for two years. We are both very serious and involved with our relationship and have spoken about marriage favorable. However, today's view of marriage seems to teach that marriage is based on your happiness and can be temporary. I'm worried that I'm not prepared for how God wants me to view marriage. What does the Bible say about marriage? 
Answer:
Before we dig into several aspects of marriage, it's important to start with the Biblical definition of marriage. Marriage was instituted by God in the Garden of Eden at the time of man's creation as a union between man and woman (Genesis 2:18-24). 
Facts the Bible Tells Us about Marriage:
In summary, we can see that marriage is an intimate and complementing union between a man and a woman in which the two become one physically, in the whole of life. The purpose of marriage is to reflect the relationship of the Godhead and to serve him. Although the fall has marred the divine purpose and function of marriage, this definition reflects the God-ordained ideal for marriage from the beginning.
To read more on the Biblical definition of marriage, read our comprehensive, in-depth commentary at: BibleStudyTools.com's dictionary reference for marriage.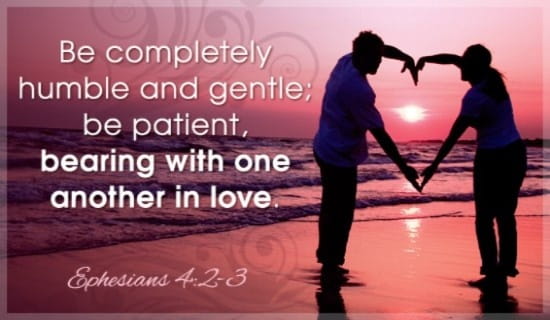 ---
Biblical Marriage as a Witness and Example
"By this shall all men know that you are my disciples if you have love one for another" (John 13:35). Marriage is a significant institution by which a lost world can see Christianity in action. Marriage is the most intimate of human relationships in which husbands and wives learn to model Christ's love. Marriage is the 18-year training ground for children so that they can also love "one another." Marriage provides a unique opportunity to reflect Him as a couple. Marriage provides a platform for accomplishing God's intentions for mankind.
Read more at: A Biblical Perspective of Marriage
---
How is the Bible's view of marriage different than what the world says? 
Lie 1:  "If you're not compatible, you may have married the wrong person."
God's truth says that marriage is a covenant relationship. Once you choose to marry, it's no longer up for debate as to whether your spouse is the "right one." Marriage makes them the right one, for it's a commitment before God. It's never to be based on shifting feelings, but a choice every day to love the spouse you've chosen to marry. In a world that often prefers to "trade in for an updated version," this truth doesn't make sense. But according to God's Word it's very clear.
"Therefore what God has joined together, let no one separate." (Mark 10:9)
Lie 2:  "If you're not happy, don't stay in an unhappy situation. You deserve more."
For many of us, marriage can tend to bring our selfishness out like nothing else. We want our way. We insist on our rights. We want our spouse to make us happy, and right now! In the midst of demands, we'll never be free to truly love and serve one another. Our focus will tend to be one-sided – our side – and what we want. Yet God's goal for marriage was not just to "make us happy." The truest picture of marriage is that it symbolizes the love of Christ for us.  And His desire for us all is that we be made more into the image of Himself.
"Love is patient, love is kind. It does not envy, it does not boast, it is not proud. It does not dishonor others, it is not self-seeking, it is not easily angered, it keeps no record of wrongs." (1 Corinthians 13:4-5)
Lie 3: Marriage is a 50/50 relationship." 
Marriage takes two people, fully committed, choosing every day, to love and cherish. 50/50 will never be enough to see you through the toughest times. It's only half effort and it seeks to compare what we're doing with the other, always needing to check to see if they're keeping up with expectations. This isn't what God intends. His plan is covenant relationship, centered in Christ, loving through Christ; that is what will carry us through both good times and bad. It will take full effort of 100/100 to have a strong relationship which will thrive over time. 
"Love bears all things, believes all things, hopes all things, endures all things. Love never fails…" (1 Corinthians 13:7-8)
Read more at: 10 Lies the World Tells You About Marriage
---
What does the Bible say about sex in marriage?
In this over-sexed and under-loved world, people are looking for the real deal, the secret to lasting love with a vibrant sex life. Because of this pursuit for a purer passion, the most asked question we get when it comes to Red Hot Monogamy is, "What is okay with God?"
First and foremost, sex is for marriage. Ephesians 5:31-32 (quoting Genesis) "For this reason a man will leave his father and mother and be united to his wife, and the two will become one flesh." 1 Thessalonians 4:3–8 reinforces this with the reminder,"It is God's will that you keep away from sexual sin as a mark of your devotion to him" (1 Thessalonians 4:3, GW).
For married couples, God gives only a few clear commands on what is and isn't permissible with the gift of sex he created. Instead of a list of "no-no's" let's look at his guidelines in the affirmative:  
You can say YES if you:
Yield to one another. Everything done is agreed upon. The goal in intimacy is unity. In Red Hot Monogamy we look at the 8 areas of intimacy and give tools to build intimacy in each area. Colossians 3:1 encourages: And over all these virtues put on love, which binds them all together in perfect unity. If you love, you will want to talk through and agree on expressions in sexuality.  
Extend it in love. No one should ever feel forced or coerced in sex. The sex acts should reflect love, not demean or inflict pain. Sex is a relationship to be protected not a person to exploit. Hebrews 13:4 reminds: Marriage must be respected by all, and the marriage bed kept undefiled.  
Secure it with privacy. Sex should only be you two alone. Your marriage bed is yours and yours alone (no other partners, no pornography, no mommy porn, no fake imitations of body parts). Why settle for anything fake when you can create the real thing live and in person? When it comes to grey areas, things not specifically forbidden, applying 1 Corinthians 6:12 is a smart choice: 
Everything is permissible (allowable and lawful) for me; but not all things are helpful (good for me to do, expedient and profitable when considered with other things). Everything is lawful for me, but I will not become the slave of anything or be brought under its power. 
Read more: Married Sex - What's OK with God?  
---
Does the Bible say there is one specific person for us to marry?
There is nothing in Scripture that suggests there is just one person we're 'supposed' to marry. Proverbs 31 urges young men to be guided by a woman's faith and character in making their choice—there is no mention of second guessing some divine destiny. In 1 Corinthians 7, the apostle Paul tells women (widows, in particular) to seriously consider singleness, but assures them the choice of whether to get married is up to them, and then specifically says women can marry "whomever they wish" as long as their potential husband is 'in the Lord.' (v. 39) If the Bible explicitly says, 'it's your call whether or not to get married' (a sentiment Jesus echoes when he says some "choose" to become eunuchs—celibate—in Matthew 19:12, with emphasis on the word "choose") and it's entirely your choice as to who to marry, why should your subjective feelings and reasoning override living by the truth of Scripture?
There is, quite frankly, nothing in Scripture that ever tells us it is our sworn duty to marry one particular person. Whether we marry, and who we marry, are spoken of in Scripture as part of God's "permissive will," something he allows us to choose.
Read more at: No, God Didn't Tell You To Marry Your Spouse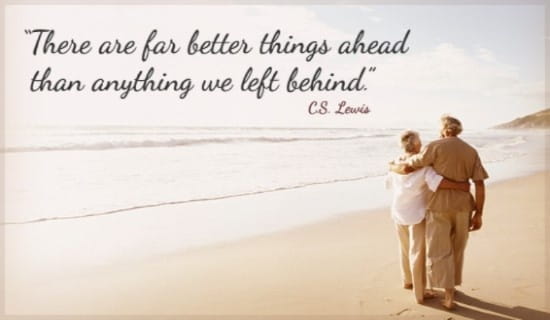 ---
Quick Reference Bible Verses About Marriage
1 Corinthians 7:1-40 - The husband should fulfill his marital duty to his wife, and likewise the wife to her husband. The wife does not have authority over her own body but yields it to her husband. In the same way, the husband does not have authority over his own body but yields it to his wife....
1 Corinthians 13:4-7 - Love is patient, love is kind. It does not envy, it does not boast, it is not proud. It does not dishonor others, it is not self-seeking, it is not easily angered, it keeps no record of wrongs. 6 Love does not delight in evil but rejoices with the truth. It always protects, always trusts, always hopes, always perseveres. 
Ephesians 5:21-23 - Submit to one another out of reverence for Christ. Wives, submit yourselves to your own husbands as you do to the Lord. For the husband is the head of the wife as Christ is the head of the church, his body, of which he is the Savior.Now as the church submits to Christ, so also wives should submit to their husbands in everything. Husbands, love your wives, just as Christ loved the church and gave himself up for her to make her holy, cleansing her by the washing with water through the word, and to present her to himself as a radiant church, without stain or wrinkle or any other blemish, but holy and blameless.In this same way, husbands ought to love their wives as their own bodies. He who loves his wife loves himself. After all, no one ever hated their own body, but they feed and care for their body, just as Christ does the church— for we are members of his body."For this reason a man will leave his father and mother and be united to his wife, and the two will become one flesh." This is a profound mystery—but I am talking about Christ and the church. However, each one of you also must love his wife as he loves himself, and the wife must respect her husband. 
Proverbs 18:22 - He who finds a wife finds what is good and receives favor from the Lord.
Hebrews 13:4 -  Marriage should be honored by all, and the marriage bed kept pure, for God will judge the adulterer and all the sexually immoral. 
Genesis 2:22-24 - Then the LORD God made a woman from the rib he had taken out of the man, and he brought her to the man. The man said, "This is now bone of my bones and flesh of my flesh; she shall be called 'woman,' for she was taken out of man." That is why a man leaves his father and mother and is united to his wife, and they become one flesh. 
Proverbs 21:9 - Better to live on a corner of the roof than share a house with a quarrelsome wife. 
Matthew 19:2-9 - Large crowds followed him, and he healed them there. Some Pharisees came to him to test him. They asked, "Is it lawful for a man to divorce his wife for any and every reason?" "Haven't you read," he replied, "that at the beginning the Creator 'made them male and female,'and said, 'For this reason a man will leave his father and mother and be united to his wife, and the two will become one flesh'? So they are no longer two, but one flesh. Therefore what God has joined together, let no one separate." "Why then," they asked, "did Moses command that a man give his wife a certificate of divorce and send her away?" Jesus replied, "Moses permitted you to divorce your wives because your hearts were hard. But it was not this way from the beginning. I tell you that anyone who divorces his wife, except for sexual immorality, and marries another woman commits adultery." 
Proverbs 19:14 - Houses and wealth are inherited from parents, but a prudent wife is from the LORD.
Read More Bible Verses About Marriage at BibleStudyTools.com.
---
Related Articles about Marriage 
40 Powerful Blessings to Pray over Your Marriage
5 Things a Wife Needs (But Doesn't Know How to Ask For)
7 of the Greatest Needs of a Husband
20 Scriptures to Strengthen Your Marriage
20 Reasons Marriages Fail (Even Christian Marriages)
God's Three Purposes for Marriage
12 Questions to Ask Before You Get Married
---
This article is part of our larger Spiritual Life resource meant to answer your questions about the Bible, God and the Christian faith. Visit our most popular questions on "What does the Bible say about…" questions answered by well known Christians and theologians to find more inspiration. Remember that as you read these articles, the Holy Spirit will give you understanding and discernment to make the right decision for your walk with Jesus Christ! If you know others struggling with these faith questions, please share and help others discover the truth on these controversial topics. 
What Does the Bible Say About Drinking Alcohol?
What Does the Bible Say About Gambling?
What Does the Bible Say About Dating?
What Does the Bible Say About Homosexuality?
What Does the Bible Say About Marriage?
What Does the Bible Say About Sex Before Marriage?
What Does the Bible Say About Cremation?
What Does the Bible Say About Suicide?
What Does the Bible Say About Tithing?
What Does the Bible say about Spiritual Gifts?