4 Signs That It's Time for Marriage Counseling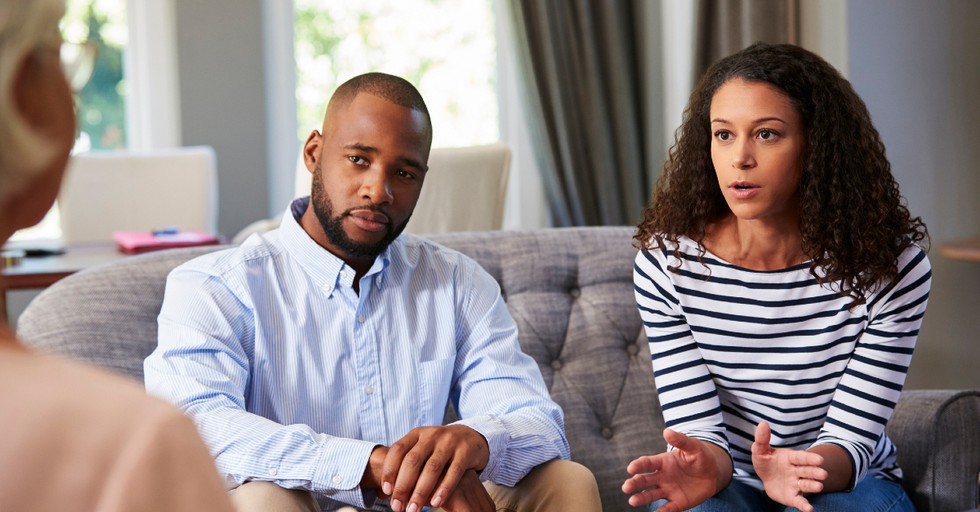 "Plans fail for lack of counsel, but with many advisers they succeed." Proverbs 15:22
Few of us enter into the commitment of marriage thinking about the adversity our relationship may face. Often times couples, especially young couples, approach their wedding day starry-eyed and dreamy. We spend so much time, energy and money preparing for the big day, and perhaps do not use enough of our resources preparing for the challenges marriage can bring.
Whether you're engaged, a newlywed or have been married for decades the value of taking the advice of Proverbs 19:20 to heart can impact your relationship for years to come: "Listen to advice and accept instruction, that you may gain wisdom in the future."
My husband and I were unprepared for marriage as we approached our wedding day. We spent a little time in pre-marital counseling, which was required by our officiant, but failed to vision-cast, set goals or boundaries, and prepare for married life in general.
We barely made it past the honeymoon. Five days of wedded "bliss" and we were already at each other's throats. We fought over just about everything; we were going to need some serious help if we were going to make it.
Finding marriage counselors who coached us and set us on a path towards Jesus and each other gave us the footing we desperately needed to survive and thrive as a couple. If you find yourself struggling in your marriage, as we were, perhaps it's time to seek counseling. Here are a few indications that it's time to get help.
Photo Credit: ©GettyImages/monkeybusinessimages