The Gift of True Love
Betsy St. Amant

Contributing Writer

2006

9 Feb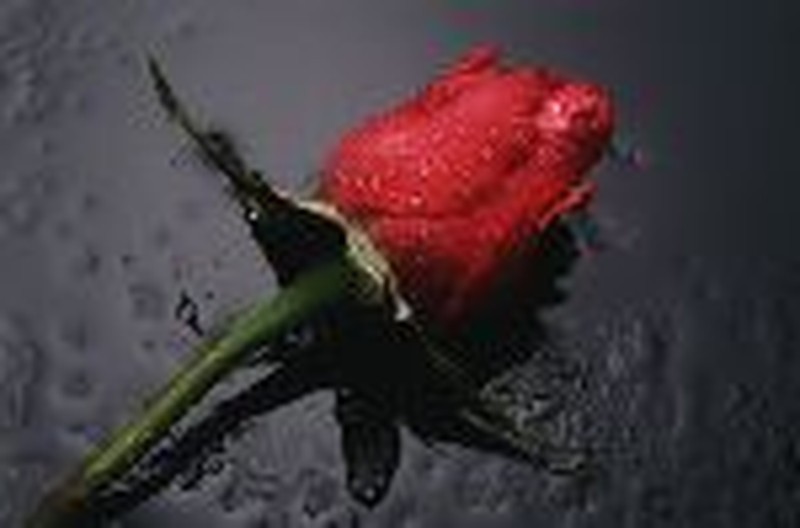 It's February, and love is in the air. Candy hearts flow in abundance. Stuffed animals decorate store windows. Flower shops offer sales on fresh roses. It's the perfect time of year to step back and evaluate this thing called L-O-V-E.
"Love" has shaped our culture and society for years. Just look through history at the famous love stories and couples frozen in time, both the fictional and the factual. Romeo and Juliet. Tristan and Isolde. Antony and Cleopatra. Isaac and Rebekah. Robert and Elizabeth Browning. David and Bathsheba. Even Superman and Lois Lane! Most of the world's greatest poems, top-grossing movies and best-selling books have a common theme – love. Why is love so popular? Why does love sell?
For starters, love is interesting. You never really know where love will take you. A certified City Girl, with matching purse and high heels, might find herself shivering in a wet, leaky tent in an Arkansas forest with tree limbs crashing all around her during an intense thunderstorm -- all in the name of love.
A macho, tough guy might look up and realize he's been watching the movie The Notebook while his girlfriend cries hysterically on his shoulder.
A woman, who normally faints at the sight of blood, might find herself standing supportively by her man while he gets stitches of the homemade variety (with a quilting needle and no painkiller!) as she fights off a rising sense of nausea in her stomach.
That same girly-girl might volunteer to go hunting with her outdoorsy husband even though the sight of the deer head mounted on the wall drives her crazy.
Another person might find herself buckled into the front seat of a rollercoaster at Disneyworld with her better half – in spite of a deathly fear of heights.
There is no end to what love can make us do for another. (By the way, all of the above are true stories from my marriage just over the past two years.)
Love might be interesting, and it might cause some crazy mishaps, but it is also sacred, powerful. Love can perform many miracles. Love makes the sick feel better, inspires laughter in the face of tragedy, heals a variety of wrongs, and makes even the most boring, mundane elements of life fun. Last week, my husband and I were raking leaves and, growing weary of my rapidly spreading blisters, I playfully began to shove him. He took it for a minute, then suddenly scooped me up without warning, dumping me into our freshly raked pile of leaves (and pinecones…oops!)

Love is also a mystery. No one fully understands it. Even today, writers, producers, actors, actresses, authors and the ordinary John Doe still make attempts to capture love on a movie screen, secure it on a page, or find it in an embrace.
Most importantly, love is a gift. Not everyone has love. Everyone has the ability to give and receive love, of course, but many refuse it. They might be afraid of rejection. They might harden their hearts to protect themselves from pain in response to upsetting events from their pasts. Or, they might just be scared of what "could be." But Jesus says "perfect love casts out fear".
No matter how simple or complicated love might be to us frail humans, one fact remains glaringly obvious – Jesus Christ loves us with a passion far greater than anyone we could ever imagine. It's fun to celebrate love with cards, candy and flowers, but it is even more gratifying to stop and realize where the gift of love originated. No one in history ever demonstrated such an act of love as Jesus did on the cross. He gave His life for us -- the ultimate sacrifice. 1 Corinthians 13:13 says it clearly: "So faith, hope and love remain – these three. But the greatest of these is love."
This Valentines Day, go ahead and stare lovingly into your spouse's eyes. Give him or her a sweet card or gift and freely celebrate the love you have together. Your marriage is a gift from God, the Author of Love – you should rejoice.

If you're having a tough time loving your spouse right now, seek out the comfort and strength of the pure love available to you in the constant presence of the Holy Spirit. And, whether your Valentine's Day is an adventure filled with passion or a modest, intimate dinner at home, take time to step back from all the red and pink to steal a glance into the heart of Jesus Christ – the true Lover of your soul.


Betsy St. Amant resides in northern Louisiana with her husband, Brandon. They recently celebrated their one-year wedding anniversary. Betsy has an associate's degree in Christian Communications from Louisiana Baptist University and is actively pursuing a career in inspirational writing. You can contact her at Betsystamant@yahoo.com.