When (and How) to Seek Christian Sex Advice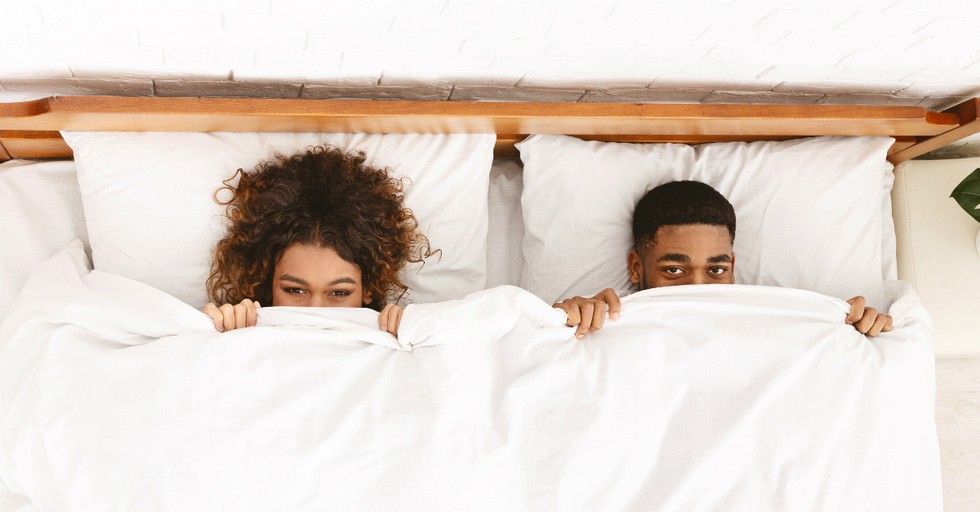 You love your spouse. You think he's sexy. He's your favorite person but suddenly your red hot sex life seems to have more issues than Vogue. Either he's not interested or you're too tired. Or maybe he's instantly turned on and you need time to connect on an emotional level before you're in the mood.
If there's anything we've learned about marriage—relationships are messy. That's because marriage is made up of two people with two different personalities, two different needs, and two very different perspectives. So, what is a couple to do when there's only coals where there used to be flames? The one thing that'll give you an advantage in the game of love is soaking up all the wisdom you can from seasoned Christian mentors, counselors, and even pastors. But how do you go about seeking sex advice and when should you?
In order to have a healthy, thriving marriage, we must be prepared to address the topic of sex. We must be prepared to talk about it, to ask questions, and to seek help with boldness, knowing that God ordained sex as a gift. The very fact that God created humanity as "male and female" reveals that we are created as sexual beings. The first blueprint for sex is found in the very beginning of the Bible.
The Bible says, "From the beginning of creation, God 'made them male and female'" (Genesis 1:27; Mark 10:6-8). It goes on to declare, "'Therefore a man shall leave his father and mother and hold fast to his wife, and the two shall become one flesh'" (Mark 10:6-8; Genesis 2:24).
How to Start the Discussion
Sometimes love isn't all you need. Sometimes you and your spouse may find yourselves lacking intimacy. It might be because other areas of intimacy need repair, such as emotional and spiritual intimacy. Other areas that could trickle into the bedroom include communication issues or circling the same frustrations, and rehashing old arguments.
Sexual struggles in marriage also come from other areas of life. It can come from selfishness, idolizing sex, or past sin and even sexual abuse. But more often than not, sexual struggles result from different libidos. While Paul, Ringo, John, and George were on the right track—the Bible tells us seeking advice brings guidance, wisdom, victory, and gladness.
Photo Credit: © Getty Images Prostock-Studio