Why Couples Need to Be Unified Now More Than Ever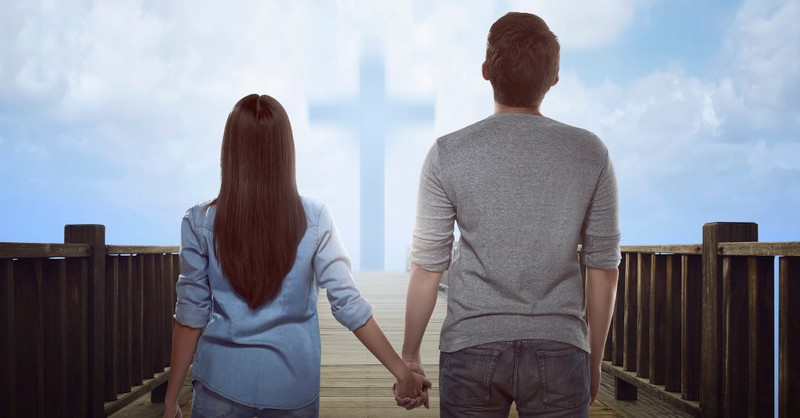 If you were asked to fill out a questionnaire of yes or no answers, regarding unity in your country, state, and city, how many of your answers would be a resounding "yes?"
There's no doubt our world is in a severe crisis of disunity, as cultural issues continue to create discord across the globe. That's why, in the current climate of unrest, couples need unity more than ever.
No matter how divided the world is, marriages need to be a unified front of strength and solidarity. After all, the Bible is clear about what can happen when households are divided.
Sadly, we've seen the devastating effects on families who have allowed division to create impassible rifts.
Therefore, the time is now to come together, strengthen your commitment, renew your resolve, and stand in unity.
Here are 6 Biblical reasons why couples need unity more than ever. As you read them, my personal prayer is that you are inspired to bridge the gaps that have been created in your marriage and be united under God's perfect will.
1. A Threefold Cord Is Not Quickly Broken
Long before synthetic rope was made, strands of agave plants and other vegetation were woven together to form strong, reliable cords. This cordage was used for fishing nets, shoes, and a myriad of other things, making life both practical and productive.
If we liken this imagery to marriage, the strongest of cords is needed to weave unity and create a sense of coherence in the relationship.
The Bible says it this way: "Two are better than one, because they have a good return for their labor: If either of them falls down, one can help the other up. But pity anyone who falls and has no one to help them up. Also, if two lie down together, they will keep warm. But how can one keep warm alone? Though one may be overpowered, two can defend themselves.A cord of three strands is not quickly broken" (Ecclesiastes 4:9-12).
A twofold cord can withstand some of the world's attacks, but a threefold cord is not easily broken. Bound together in unity with God and each other is the strongest, most powerful form of unity that exists.
Here are Six Ways to Keep Your Marriage Strong Through Tough Times.
2. Couples Need to Rise Above the Lies
From the earliest days in the Garden of Eden, Satan has been on a mission to turn God's truth into a myriad of lies. The scary thing is, his lies are often so close to the truth, they sound right to the hearer.
Couples must address the lies that have assaulted God's perfect design for their marriage. This is the starting point for being unified in the truth. There's no other way to combat the enemy's lies without first recognizing them, then replacing them with God's word. No longer can couples rely on the world's definitions of love, loyalty, and purity. These have been greatly distorted and will only continue to decline.
The Bible gives a clear warning in 2 Timothy 3:1-7: "But mark this: There will be terrible times in the last days. People will be lovers of themselves, lovers of money, boastful, proud, abusive, disobedient to their parents, ungrateful, unholy, without love, unforgiving, slanderous, without self-control, brutal, not lovers of the good, treacherous, rash, conceited, lovers of pleasure rather than lovers of God—having a form of godliness but denying its power. Have nothing to do with such people."
These terrible times call for couples to be unified like never before. It's time to have some honest conversations about the lies we've believed and replace them with God's truth.
Here are 8 Lies That Destroy Marriage.
3. Unity Is More Fun!
Living in unity is much more fun than living in a state of division. And all it takes is a little effort. Here are a few, fun ideas to build unity in your marriage:
Take care of household responsibilities together. Turn on your favorite rock music and get rollin'!
Revisit an old dating site. Maybe you had a picnic in a remote, romantic location. Or, maybe you had a rooftop stargazing experience. Whatever it was, recreate that fun dating experience.
Play laugh-out-loud games such as Would You Rather, Twister, or The Sing-Along Challenge. (Betcha can't help but laugh!)
God created us to enjoy Him and each other. When couples are unified in life and purpose, they get to experience the joys and blessings God has for them.
"Therefore if you have any encouragement from being united with Christ, if any comfort from his love, if any common sharing in the Spirit, if any tenderness and compassion, then make my joy complete by being like-minded, having the same love, being one in spirit and of one mind." Philippians 2:1-2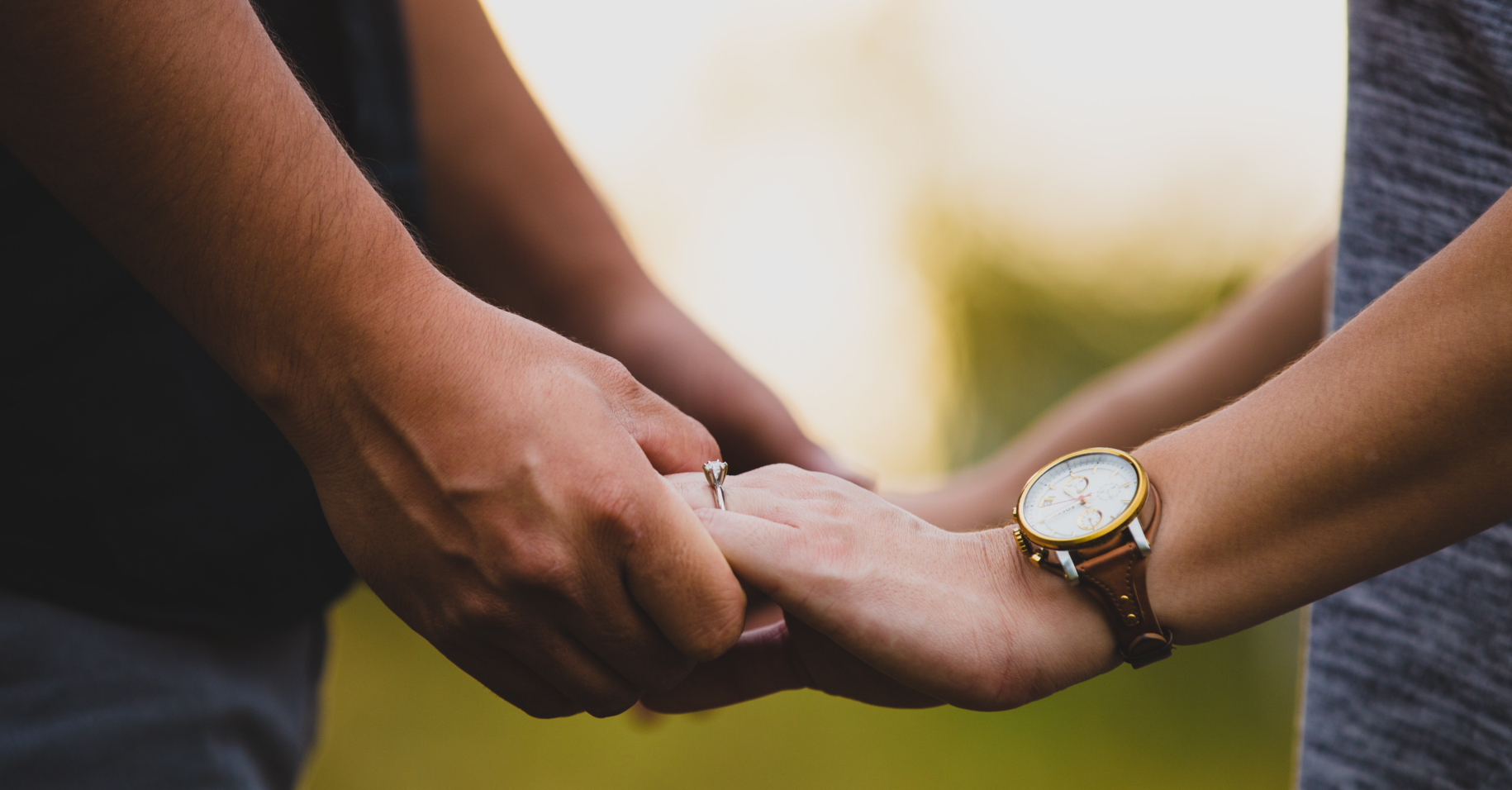 Photo Credit: ©Unsplash/Jon Asato
4. Marriage Is a Big Target
Christian marriages have one of the biggest targets on their backs. Why? The enemy knows that if he can destroy the family unit, he can destroy cities, countries, and nations. And truthfully, we've already seen the destruction he's caused across the globe.
As the Bible warns, "Be sober, be vigilant; because your adversary the devil walks about like a roaring lion, seeking whom he may devour." (1 Peter 5:8 NKJV)
These days, this Scriptural warning is ringing loud and clear. Couples can't afford to be lackadaisical and ignore the subtle (and not so subtle) attacks from the enemy. He is on the prowl, and marriage is one of his biggest targets.
Fortunately, we have the best protective armor in the universe. Each piece of God's armor covers us from head to toe and shields us from the arrows of the enemy. As couples, we need to gear up every day with God's armor as mentioned in Ephesians 6: 10-17. Then, and only then, will we become a unified front, standing against the devil's schemes.
5. Unity Is Contagious!
Once you and your spouse decide to stop being divided and start being united, other couples in your sphere of influence will take notice. Not only that, but you might also even have the opportunity to pour into those couples and share ways they can come together again.
Of course, this doesn't mean you have to have a perfect marriage to influence others. In fact, being authentic goes a long way in your witness. Just be yourself, be honest, and allow your unity to draw other couples in.
Unity is contagious!
"Your love has given me great joy and encouragement, because you, brother, have refreshed the hearts of the Lord's people." Philemon 1:7
Achieve Unity in Marriage without Losing Your Uniqueness
How to Help a Marriage in Trouble
6. The End Is Near
Perhaps the greatest reason couples need unity more than ever, is because time is short. We are not guaranteed our next breath. And at the risk of sounding like a doomsday-er, I encourage couples to face the realization that each day is one day closer to eternity. What will you do with the short time you've been given?
The Scriptures give this warning: "Watch therefore, for you do not know what hour your Lord is coming. But know this, that if the master of the house had known what hour the thief would come, he would have watched and not allowed his house to be broken into. Therefore you also be ready, for the Son of Man is coming at an hour you do not expect." Matthew 24:42-44 NKJV
The Lord's instructions couldn't be clearer. He says to "watch and be ready." Couples need to take these words seriously and be unified in faith. Priorities need to be made. Things need to be spoken. And all division needs to be bridged through Jesus.
Unity might be elusive in the world we live in, but it is very tangible in marriage. The only thing stopping couples from being unified is the enemy who seeks to steal, kill, and destroy. It's never too late to bridge the gap. You can come together today and recommit your marriage to a bright, beautiful future.
Photo Credit: ©GettyImages/leolintang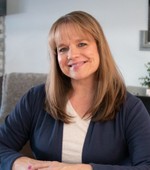 Jennifer Waddle is the author of several books, including Prayer WORRIER: Turning Every Worry into Powerful Prayer, and is a regular contributor for LifeWay, Crosswalk, Abide, and Christians Care International. Jennifer's online ministry is EncouragementMama.com where you can find her books and sign up for her weekly post, Discouragement Doesn't Win. She resides with her family near the foothills of the Rocky Mountains—her favorite place on earth.
Related podcast:
The views and opinions expressed in this podcast are those of the speakers and do not necessarily reflect the views or positions of Salem Web Network and Salem Media Group.
Read the full article here!