10 Things Parents Might Not Realize they are Doing Right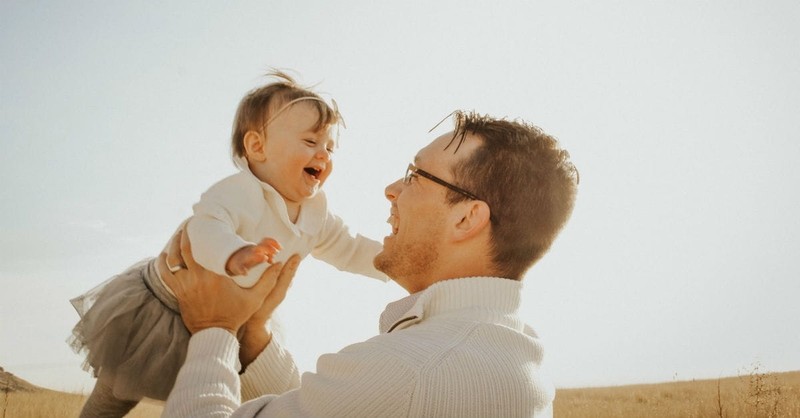 Parenting is no joke. There are few people we simultaneously love and loathe more than our children. They push us to the brink of our mental capacity. It's a lifetime commitment to foster faith in another human being. A decade into motherhood, myself, and I'm amazed at how the responsibility for another's life has caused me to take the direction of mine more seriously.
"Because of the Lord's great love we are not consumed, for his compassions never fail. They are new every morning; great is your faithfulness." Lamentations 3:22-23
It's a hard job, but all too often, we parents are too hard on ourselves. I can only pray that my children will choose to adopt a "forgive forward" philosophy. Parents, take heart, for in our weakness, we are strong. As Paul spoke of a thorn in his side, it is often our failures and mistakes that allow us to teach our children the most valuable lessons.
Here are 10 beautiful things you probably do for your children everyday without realizing it.
Photo Credit: Unsplash/Becca Tarter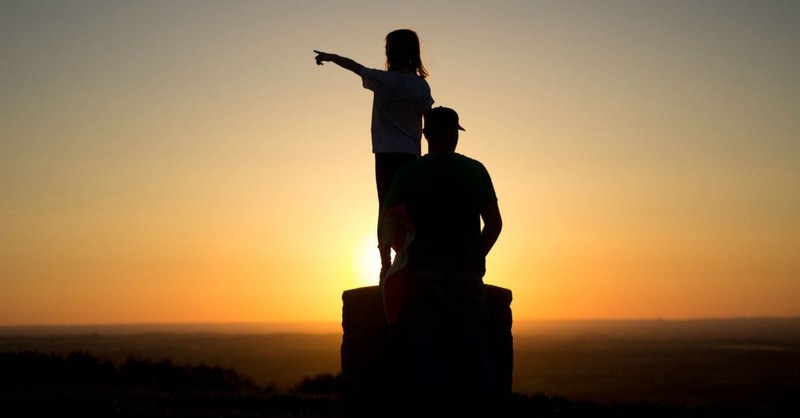 1. Speaking Honestly.
"And you will know the truth, and the truth will set you free." John 8:32
There is freedom found in honest conversations with our children. If we are talking to them at all, we're already doing this. At an age appropriate level, when we are honest with them, they feel free to talk to us. Kids don't always know when they need to talk about something, especially in the elementary and tween years. They are faced with situations daily that make them question their sense of right and wrong.
Taking the time to talk to our kids is helping them learn the importance of family and the purpose of other people in their lives. We need to talk to each other and point them towards the Truth of God's Word and how they can apply it to their lives. 
Photo Credit: Unsplash/Sam Headland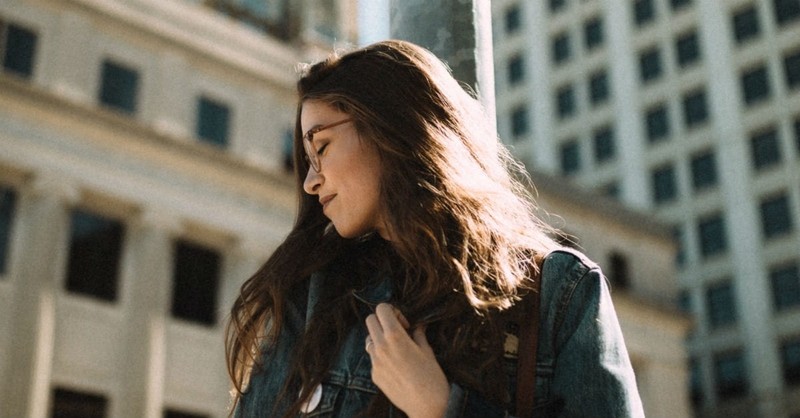 2. Apologizing.
"Therefore, confess your sins to one another and pray for one another, that you may be healed. The prayer of a righteous person has great power as it is working." James 5:16
When our kids see us apologize to the people in our lives, it creates a powerful witness to the path of forgiveness. The seeds of tolerance are watered when we extend our apologies and our forgiveness to others, no matter how long of a process it may be.
The time you apologized to your toddler for losing your patience and yelling at them wasn't a parental fail, but rather a realistic model of dealing with human imperfections. They learn to say, "I'm sorry," from us. Any parent knows that those two words are not easily extracted from any young child's mouth! Isn't it amazing how much work we have to do to assure them that it's OK to make a mistake? 
Learning what they are responsible to apologize for and learning to forgive will help them develop healthy boundaries and guard their hearts. On top of that, they learn to be aware of their imperfections without allowing those imperfections to steal away from their secure identity as a child of God.
Photo Credit: Unsplash/Campbell Boulanger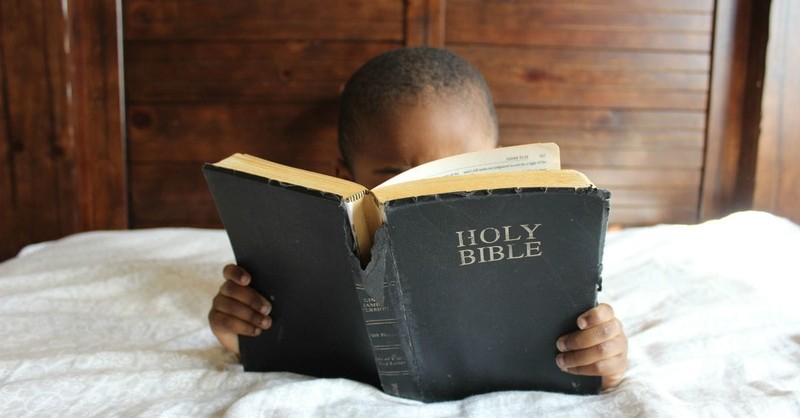 3. Pointing to Scripture.
"Children are a heritage from the Lord." Psalm 127:3
We don't have to be able to rattle off memorized Bible verses, complete with references, at the perfect time or stick to a Bible-reading schedule to water our kids in the Word. It's possible to speak the Truth to our kids without remembering where in the Bible it came from. When we are watered in the Word, it naturally trickles down into our daily life, including conversations with our kids.
It can be easy to feel ill-equipped to lead our young ones into life when we feel we have so much to learn ourselves. Take heart! Christ tells us to have faith like a child. As we seek Him daily and lead our little charges to seek Him too, the Holy Spirit (alive and active in us) takes it from there. He promises that when we seek Him, we will find Him (Jeremiah 29:13), and our children will learn right alongside us.
Photo Credit: Unsplash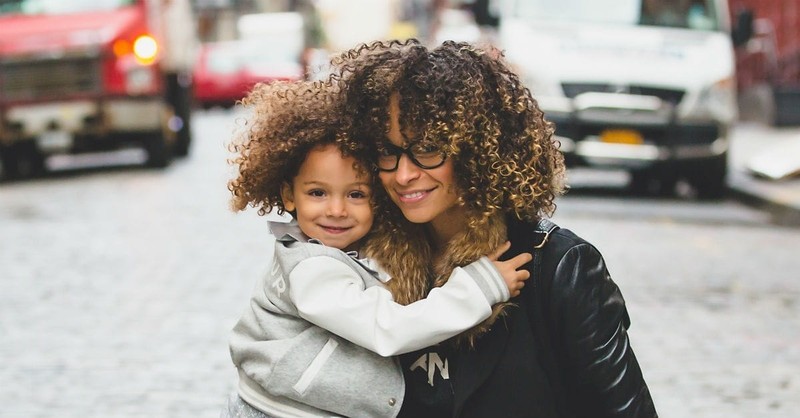 4. Holding Children Accountable.
"Whoever heeds discipline shows the way to life …" Proverbs 10:17
Now that my kids are past the toddler meltdown stage, I sympathize with the mom in the grocery store aisle whose kid is writhing and screaming on the floor of the cereal aisle after hearing the word, "no." My reaction to that mom is always a proverbial pat on the back, accompanied by an encouraging smile. "You're a good mom. I've been there. This too shall pass!"
There's not a child alive that likes to hear the word, "no." In fact, I doubt there is an adult alive that likes to hear it either! It's much easier to let it blow over to keep the peace. But true peace and freedom sprout roots from healthy boundaries, and that involves saying "no."
Holding our children accountable for their responsibilities runs alongside discipline. As they get older, allowing them to accept responsibility for grades, completed projects, and household chores fights their natural inclination towards entitlement. Kudos to the parents to are letting go slowly as their children grow by allowing them to make mistakes and live through the repercussions of showing up late to school, getting bad grade, or running out of clean clothes. 
Photo Credit: Unsplash/London Scout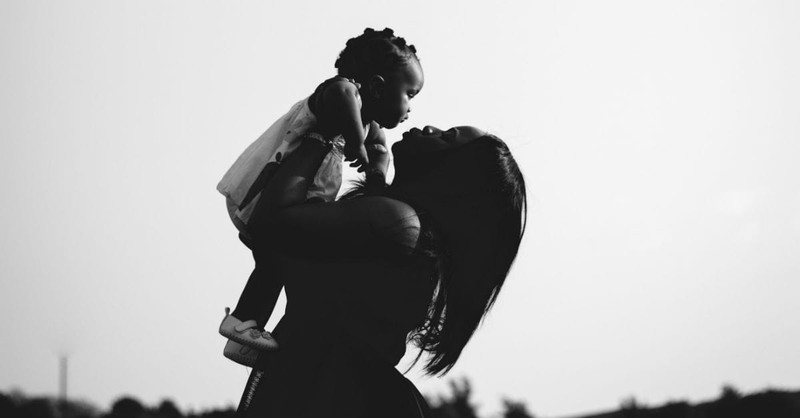 5. Promoting Prayer.
"This is the confidence we have in approaching God: that if we ask anything according to his will, he hears us." 1 John 5:14
Praying out loud with our children before mealtime and bedtime teaches them the basic principle of making prayer a part of their daily life. And as things happen, both good, bad, and sad, we can teach them to stay centered in their faith by pausing to pray. When my daughter was afraid of the dark, I would pray a "God is bigger" prayer over her. We can assure them that life is scary sometimes and it may not magically go away, but God is always here and He is bigger. 
Silently holding our kids in our prayers is the most powerful weapon we have in parenting. Before we even utter a word, God hears every silent plea: "God, help me with this child!" and "Please bring them home from school safely." Prayers to guard their hearts and minds, and to hear His voice over ours. Prayers for good friends and confident hearts. We're already enacting the power of prayer in our children's live when we pray for them and for the wisdom to raise them.
Photo Credit: Unsplash/Meghan Homles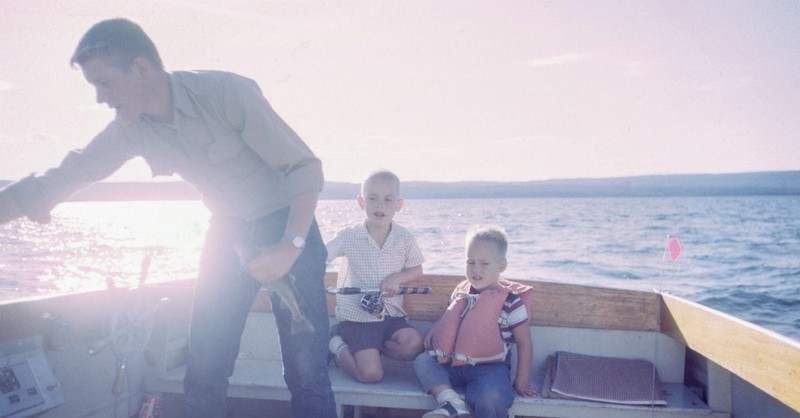 6. Inspiring Godly Confidence.
"But blessed is the one who trusts in the Lord, whose confidence is in Him." Jeremiah 17:7
In a world drowning in entitlement and participation trophies, it can be just as hard to level with our kids as it is to find room for all of the "awards"! We have become afraid to hear anything other than "great job." We can encourage our kids to have confidence in the gifts and talents God has given them to work hard at, teaching them a "glory up" philosophy allows the seeds of humility to choke out some of that entitlement.
The idea that what we have isn't by the work of our own hands is already in play in many households. Have a sign or a magnet stuck to the fridge that says, "As for me and my house, we will serve the Lord"? You're already giving glory up. Ever set a prayer box out or a trendy little chalkboard to write down prayer requests or "Bless this house"? Are there some general house rules that your children follow instead of being allowed to run amuck? Are we encouraging our kids to congratulate their sporting opponents and cheer on their teammates? Parents, we're doing this better than we think. 
Photo Credit: Unsplash/Les Anderson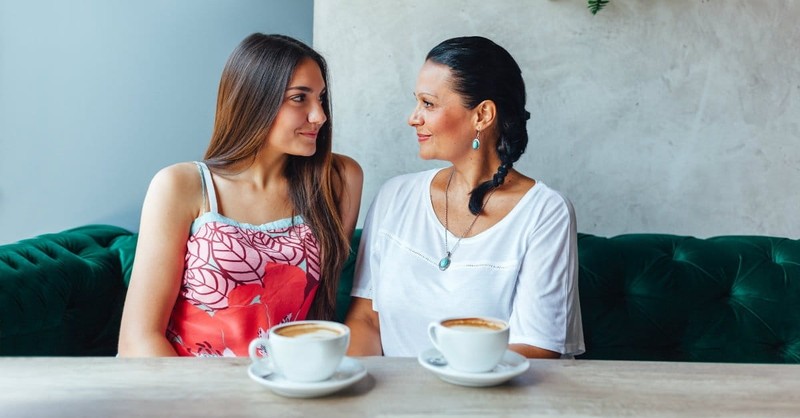 7. Overcoming Adversity Together.
"I can do all this through him who gives me strength." Philippians 4:13
Working hard in a job that pays the bills is a good example to our kids of applying a godly work ethic to the talents that He gave us. Providing meals for our families by preparing them ourselves (or having dinner delivered because we've been at work all day!) is also a good example. Both are teaching children to overcome adversity by applying the gifts that God has given them to the work they do each day.
Teaching our children to overcome adversity happens in the front yard practicing softball skills or in the driveway shooting hoops. It happens when we sit down to read with them until they are ready to take over or cheer them on through their math homework each day.
Everyone loves to do the easy stuff: hit a home run, sink the winning basket, and ace the test at school. When we teach our kids to prepare by investing in the baby steps with them, they eventually start to soar on their own. When they achieve their goals and look at us with that "I can't believe I just did that!" look, they begin to see first-hand that yes, God gives us strength…but we have to work with it!
Photo Credit: Thinkstock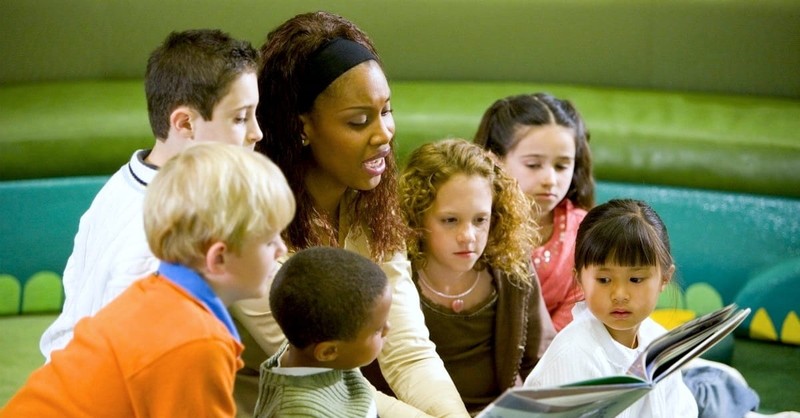 8. Connecting with Church Family.
"And let us consider how we may spur one another on toward love and good deeds, not giving up meeting together, as some are in the habit of doing, but encouraging one another- and all them ore as you see the day approaching." Hebrews 10:24-25
The church meets together on Sundays, but when we leave the building is when the church activates. When we model participation in helping the people right under our noses, we are doing this. Ever send your kid to school with a box full of popsicles on a hot day just because? Send in a treat for a teacher because they they send your kid home smiling every day? Volunteer at the food pantry or serving meals? Visit with elderly? Drop coins in the red bucket? Donate old clothes? Pitch in to bring a meal to a family going through a hard time? Write a note to encourage someone? That's the church. That's church family. Beyond the doors. Parents, we've got this.
"Can we come here every week?!?" is not every child's reaction to Sunday service. But for all parents who make the effort to find a way to get them to church, it's worth it. We may never see the results of the youth staff that pour into our children, but we can trust God when He tells us that meeting together is important. In a world where it's easy to go to church online, we have to keep meeting face to face. It's in those communities that we become aware of each other and aware of how to make a difference …together …for God's kingdom. 
Photo Credit: Thinkstock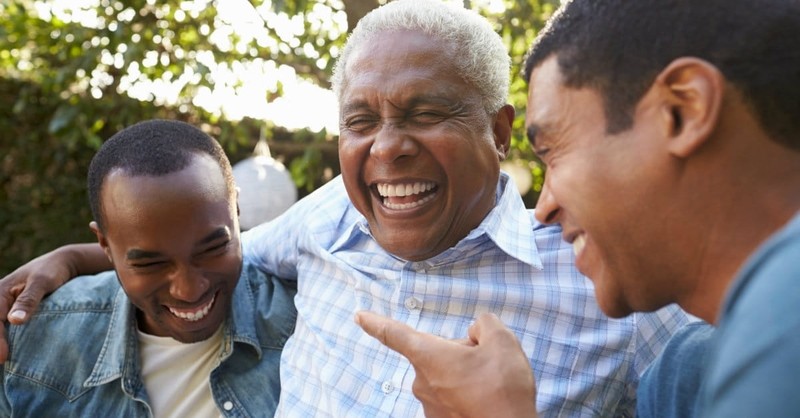 9. Showing Unconditional Love.
"Love never fails." 1 Corinthians 13:8
When our kids tax our patience throughout the day, do we refuse to tuck them in that night? Do we feed them regardless of whether they appreciate the food we prepare …or even eat it? Is there clean laundry constantly showing up in their closet? These actions show unconditional love to our children. Sometimes we have this notion that we have to love them perfectly. That's not the case at all. Only Christ is capable of complete and perfect love. 
Children quickly grow out of their adorable infant selves and into whirlwinds of challenging behavior. Unconditional love always separates the actions from the children. It sends the message, "You have done something wrong, but that doesn't affect my love for you at all." And it reinforces the Christ-like love that Jesus died to grant us.

We're all capable of mean moments and bad behavior, but our imperfections don't change who God says we are. Unconditional love reminds us that we are enough in Christ, mistakes and mess-ups included.
Photo Credit: Thinkstock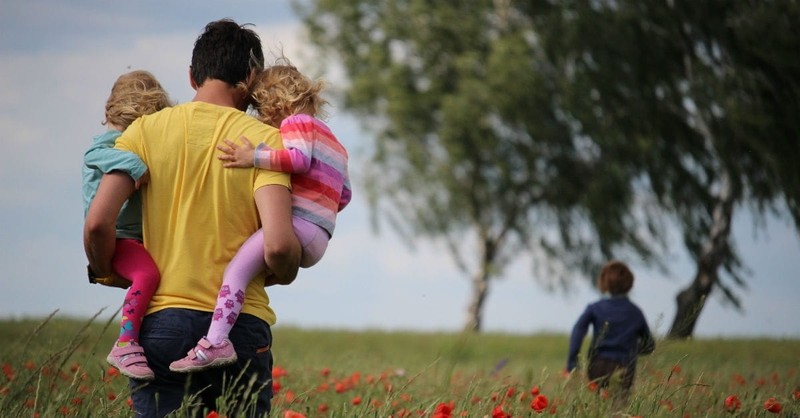 10. Giving Our Time.
Whether we like to play a video game with them, go out for ice cream, ride bikes around the neighborhood, or swing to sit and chit-chat; every minute we give to our kids matters. Even the last minute hug we grab before they are off to school and the extra tuck-in or drink of water we oblige at bedtime. It's time we choose to allocate to them, and it's special. 
Kids learn by what they see and by the examples they experience. When we are purposefully paying attention to their conversations, as painful and repetitive as they sometimes can be, we are teaching them to be empathic listeners. Taking the time to tuck them in at night, ask them how their day was, and help them through a sticky situation or a hard math problem shows that they can depend on us. And through that, we can point them to their dependable God. 
Megs writes about everyday life within the love of Christ on her blog, https://sunnyand80.org. A stay-at-home mom, freelance writer and blogger, Bible study and children's worship team leader, she resides in Ohio with her husband of ten years, two daughters, and their Golden-doodle.
Photo Credit: Unsplash/Juliane Liebermann
---