21 Principles: Victory for the Single Mom
Lori Little

Hope & Help for the Single Mom

2004

21 Jul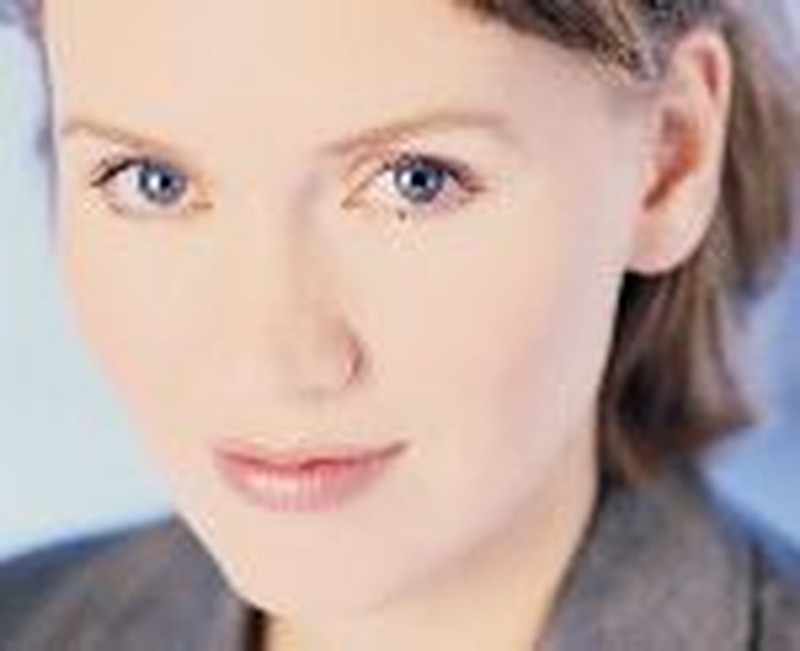 Editor's note:  In an effort to reach out to single mothers in the Body of Christ, Crosswalk is posting a series of articles by Hope & Help for the Single Mom based on their CD set 21 Principles of a Healthy Single Mom.  For more information or to purchase the full CD set visit: www.hope4singlemoms.com.

Victory for a single mom comes from having a clean heart. When we enter the Kingdom of God, we are forgiven of all of our sins, past, present and future. Even though we have a new life and we are a new creation in Christ, we have baggage from the past. We were people of the world before we accepted Christ. Because of that, we bring into the Kingdom our bad habits, wrong feeling and emotions, wounds and past hurts from others, along with negative programming of our minds.
God wants you to go on a new journey with Him. Creating a clean heart is somewhat like going to the airport. You are going to a different place with God; check the baggage in. Only this time, do not take the claim ticket with you. Leave it there.
For many of us when we enter into God's Kingdom, we don't even know that we have baggage. We are so used to our worldly life style, patterns and habits that we don't know we are carrying a load of things around that God does not want us to have.
Have you ever wondered why scripture just may not be sinking in when you read it? It is there in your head, but for some reason it is not moving down to your heart. You may have felt that you were not able to accept the truth of what God says about you. That you are a Child of God, or that you are the salt and life of the earth. Or you may still feel bitter, angry or unforgiving towards someone in your life. You may think that is normal; something you will just have to live with the rest of your life.
No! These are not the things God wants you to feel. He wants you to know the truth about His word and be free in Him, but for some reason that truth is not going from your head to your heart. The reason is what the Bible calls "strongholds". These are the things from the past that keep you from knowing and living out the truth of Gods word. These strongholds also keep you from being able to give and receive love from others and having an intimate relationship with God.
Have you ever done something like react in a harsh way to someone from something that they said? Afterwards, you may have wondered, "Where did that come from?" It came from strongholds. Strongholds are many things from our past, starting at even conception, with the main focus on our younger years of puberty, that affect the way we think and act today. Situations such as being an unwanted pregnancy, being born the wrong sex that a parent wanted, being adopted, a tragic event that occurred in your youth; maybe the death of a parent or loved one, a violation; perhaps you may have been sexually abused or raped, harsh words spoken from parents, parental neglect, involvement in the occult, exposure to pornography, transference from past generations, soul ties with past sex partners. Perhaps your parents divorced or you have experienced one yourself. Our own willful disobedience all cause strongholds in our lives.
David gives us the perfect example of how to deal with strongholds and have a clean heart. Psalm 139:23-24 says; "Search me, O God, and know my heart; test me and know my anxious thoughts. See if there is any offensive way in me, and lead me in the way everlasting."
We must accept that we all have baggage and you must deal with it to be free in Christ. Ask the Lord to search your heart and show you what worldly things you have brought into His Kingdom. Things like deceit, bitterness, heaviness, jealousy, confusion, rejection, pride, independence, rebellion, fear, insecurity, control, sexual impurity, unforgiveness or idolatry may be in your heart and you don't even know it. Once the Lord tells you what you need to deal with, stand in agreement with Him, ask forgiveness and ask the Lord to put your heart in alignment with His in this area.
Let truth go from your head to your heart. Galatians 5:1 says; "It is for freedom that Christ has set us free. Stand firm then, and do not let yourselves be burdened again by a yoke of slavery." God wants you to have a clean heart to experience His freedom and live in victory. Ask God to search your heart so that you can be a single mom on her way to everlasting!




21 Principles of a Healthy Single Mom offers meaningful messages, helpful advice and loving encouragement for every single mom. To inquire about and order the CD packages, call 1-888-430-HOPE, or visit the website at: www.hope4singlemoms.com.

Dr. Charles Stanley says of the 21 Principles:
"If a single mom will follow these 21 Principles, there is no way for her to fail. She will watch herself grow in her own strength and abilities and become more confident as the leader of her home.
The 21 Principles of a Healthy Single Mom is a practical asset for single mothers to apply specific, workable, successful guidelines to her life."


Receive weekly support and inspiration by joining the Crosswalk Single Moms Connection. To join,    click here.