5 Creative Ways to Get Outside with Your Kids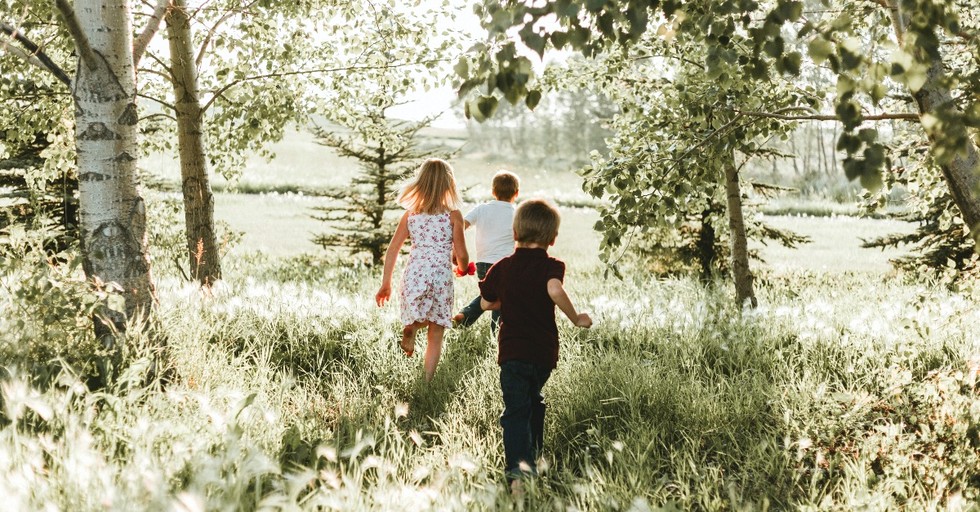 As a mom of two nature-loving young boys – outdoor play is a daily occurrence no matter the temperature outside. Now that spring is officially here and the days are longer, we spend most of our time outside. Plus, stepping outdoors is an easier feat without all of the added layers of winter clothes, so we are out the door quicker.
There are numerous health and developmental benefits of outdoor time for kids and adults. According to multiple studies, playing outside increases our Vitamin D levels and lowers cortisol levels, resulting in better moods and lower stress. It even improves your vision after staring at electronics and computers daily. There are also scientific studies linking outside play to improved mental clarity and concentration, which has helped children with Attention-Deficit Hyperactivity Disorder (ADHD). There's no excuse for not spending time outdoors, from lowering blood pressure to increased immunity and better sleep.
I love researching new activities to play with my kids, and I also love incorporating old-school fun that I enjoyed as a child. Most importantly, I need to stick to a budget, so employing free and low-cost activities is a plus. So, let's look at some creative ways to get your kids off the couch and enjoy family time outside without breaking the bank.
Photo Credit: ©Priscilla du Preez/Unsplash