5 Prayers for Your Graduate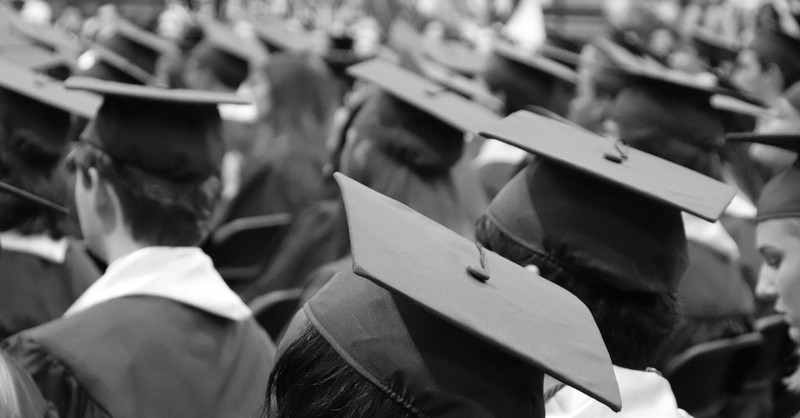 It's that time of year again when the school year comes to an end. The season of summer is upon us, and kids are ready to be out of school. However, for some this will be the last time that they are in their school. Graduations are right around the corner and many emotions come along with it.
Just the other day I spoke with two moms who have daughters graduating from high school. They were sharing how they thought they were going to be ok until they heard the sound of the graduation song. It is a beautiful moment of celebration and an emotional time at the end of a season.
Today we are going to pray Scriptures over the graduates in our lives, whether college, high school, middle school, or even kindergarten.
Joy Abundant
Lord,
We pray that this will be a season in this young person's life of joy in abundance. We ask that you will create a time of celebration and thanksgiving for Your continued faithfulness. We pray that this student will know their hard work has come to completion and that You have been present every step of the way. We pray that as this student reflects on the most difficult classes and the favorite ones, that they will know that they have finished this part of life and are able to move forward. We pray for blessings and excitement over what is to come and for a spirit of joy. We pray that ultimately their joy would be found in You.
Amen.
John 15:11 - "I have told you this so that my joy may be in you and that your joy may be complete."
Peace in Transition
God,
We know that times of change are exciting, but also very difficult. Please help this student to rest in Your peace. Give this student a special sense of your presence in this and help discouragement or fear have no place in this student's heart or mind. Many are a man's plans, but You Lord determine his steps. Help this student to remember that, although he or she has dreams, You ultimately have what is best for their life. Enable this student to remember that you are with them wherever they go. Help this student to know that they can trust in you with all of their heart and mind and that you will make their path straight.
Amen.
Proverbs 3:5-6 - "Trust in the LORD with all your heart. And do not lean on your own understanding. In all your ways acknowledge Him, And He will make your paths straight."
Humility in Accomplishment
Father,
We pray that this graduate knows that every good and perfect gift is from You. This includes intelligence, athleticism, creativity, and musical ability. Whatever awards or special recognition is given to this student, help this graduate to remember that this is from you and ultimately for Your glory. Help this student to honor Your name about his or her own awards. You tell us that we will one day lay our crowns at the feet of Jesus. We pray that this would be a foreshadowing of laying down their own honor for Yours. We pray for a Spirit of humility and kindness. We pray for a humble heart that overflows into actions.
Amen.
James 4:10 - "Humble yourselves before the Lord, and he will lift you up."
Forgiveness for Hurts
God,
We know that other students and even teachers or professors are human and can do a lot of harm. We pray for this student to have a heart of forgiveness to be free from any wrong that was done to them. Help this graduate to move forward into the next season without the burden of bitterness in heart. Lord we know that you have forgiven us so much and You ask us to forgive others. Help this student to remember this truth in order to close this chapter and move forward. We pray that this would be a relief to this graduate, that he or she does not have to be in that environment anymore, but that any hurts in the past would not prevent moving forward in the future. We pray that this student would be able to see that You have always been there, even in the difficulties, and that it would lead them to love others well.
Amen.
Matthew 18:21-22 - "Then Peter came and said to Him, 'Lord, how often shall my brother sin against me and I forgive him? Up to seven times?' Jesus said to him, 'I do not say to you, up to seven times, but up to seventy times seven.'"
Walk with Confidence
Lord,
We pray that this graduate would walk into whatever you have next for him or her in confidence. Help this student to remember that you are with them wherever they go. Give this student the courage to walk with you into the unknown and to trust you with the trajectory of life. We pray that your angels will surround this graduate in the days and months ahead when new opportunities and possibly even moving to a new city will take place. Please provide Christian community wherever this student lands. Help this graduate to pursue You personally and be surrounded by Christ followers who help this student grow in faith in You. Provide a healthy church home for this student to attend. Give this student honorary family away from home. Provide financially for this student and help this young person to find safe housing and wonderful roommates if needed. We pray for a strength that comes from You and for the ability to have focused goals and vision to accomplish all of the tasks in the coming days into this new season. Amen.
Joshua 1:9 - "Have I not commanded you? Be strong and courageous. Do not be afraid; do not be discouraged, for the LORD your God will be with you wherever you go."
More from this author
7 Ways to Improve Our Prayer Lives
4 Beautiful Purposes the Bible Has for Moms
Jesus Is Calling You to Your Own "Jerusalem, Judea, Samaria, and to the Ends of the Earth"

Photo credit: ©McElspeth/Pixabay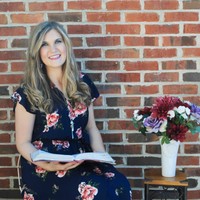 Emma Danzey's mission in life stems from Ephesians 3:20-21, inspiring young women to embrace the extraordinary. One of her greatest joys is to journey with the Lord in His Scriptures. She is wife to Drew for over two years and mom to baby Graham. Drew and Emma serve with Upstate CRU college ministry in South Carolina. Emma is an avid writer for Salem Web Network and provides articles on the Bible, life questions, and on the Christian lifestyle. Her article on Interracial Marriage was the number 1 viewed article on Crosswalk for the year 2021. All the glory to the Lord! She had the joy of hosting Her Many Hats podcast where she explored the many roles that women play while serving One God. Most recently, Emma has released her first Bible Study Book, Wildflower: Blooming Through Singleness.
Emma enjoys singing/songwriting, fitness classes, trying new recipes, home makeover shows, and drinking tea! During her ministry career, Emma recorded two worship EP albums, founded and led Polished Conference Ministries, ran the Refined Magazine, and served in music education for early childhood. Emma also had the privilege of having been a national spokesperson for Mukti Mission based out of India. Mukti has been working to restore shattered lives in India for over 120 years. You can view her articles through her blog at emmadanzey.wordpress.com and check out her Bible Study videos on Instagram @Emmadanzey.