5 Ways You Can Help Single-Mom Families Thrive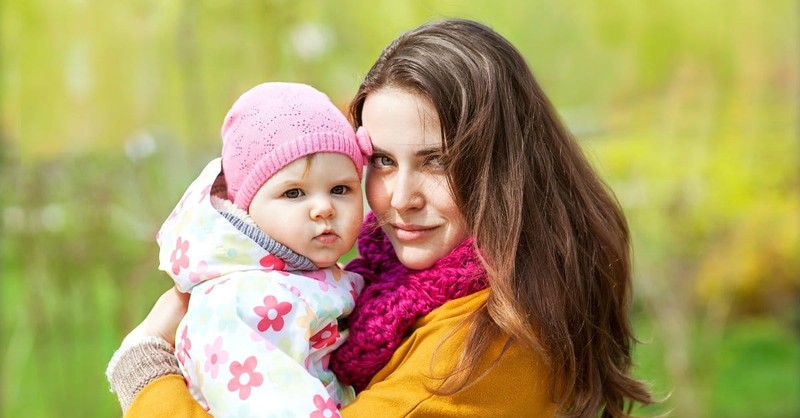 Now that I find myself filling a role that I never would have imagined – single mom – I'm much more aware of how other people can offer support to those of us in this challenging role.
What makes single mothering so difficult is not just that the roles of good-cop and bad-cop both fall on us, or that we are now responsible for all decision-making, but single moms are more than likely grieving a divorce or the death of a husband while trying to readjust their entire lives to no longer having a partner as their emotional back-up. It can be a lonely and daunting task.
So here are five ways you can help single-mom families thrive.
Listen. During the past few years, what I have needed almost more than anything is someone to listen to me as I process all that's gone on, in my failing marriage, my reconciliation attempt, my difficult separation, and my really hard divorce. Ask your hurting friend out for tea, and then let her talk. Or ask to spend one-on-one time with her children to help her fill in the gaps of what her children might be missing.
Don't judge. This will take a lot of grace, because most of us have preconceived ideas of why it's okay and not okay to get divorced, and what steps people should take to make their lives work better. But I'm finding that there aren't three easy steps to anything, let alone marriage or life. So as you listen, do so with an open mind and an open heart, handing over the judge's gavel to God where it belongs.
Feed them. Either bring them a meal, take them out, or invite them to have dinner with your family. Getting a divorce or losing a spouse is a hugely stressful time, and she might not be taking the best care of her health. Offering her family a meal will show her that you care for the whole of her and her children.
Offer to watch her kids. Odds are, she is with the kids on her own much more these days. And odds are, she's not getting time to herself, to think or just do something fun. Watching her children for even a couple hours will give her a much needed break.
Invite them to serve with you. Both the mom and the children need to know that their family isn't less-than without a father in the home. Asking them to join you on a serving project at a homeless shelter or maybe even another single-mom family in need will do wonders to boost their family self-worth.
Single-parent families are as vital and important as two-parent families, and they need to see God's love for them in action through you.
Elisabeth Klein Corcoran is the author of Unraveling: Hanging Onto Faith Through the End of a Christian Marriage, speaks several times a month to women's groups, and is a member of Redbud Writers' Guild. During her time at Christ Community Church's Blackberry Creek Campus in Aurora, Illinois she began and led their women's ministry for ten years prior to moving to the city's Orchard Community Church. As an outreach of her desire to help others, she has traveled to Haiti and Sierra Leone, and led a team of women to Liberia with Samaritan's Purse doing AIDS work. She lives with her children in Illinois. Visit her online at www.elisabethcorcoran.com or on her Facebook page. She is the moderator of two private Facebook groups: one for women in difficult Christian marriages, and one for Christian women who are separated or divorced. Email her at elisabethkcorcoran@gmail.com if interested in joining.
Publication date: December 26, 2013