7 Important Talks to Have with Your Children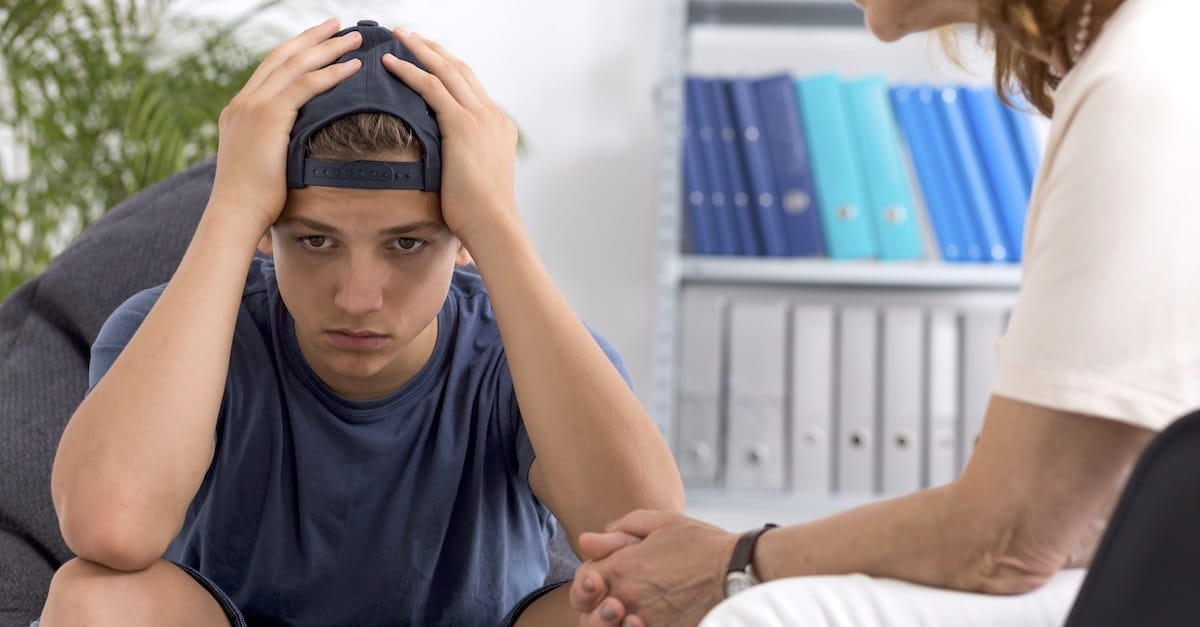 The Talk, the dreaded talk…but aren't talks classified by our children as lectures? And we all know, lectures don't work well. God's Word tells us these talks should be conversational, like our talks with Him. Every day, as we sit in our houses, ride in our cars, every time opportunities arises to dispense what my Dad called little pearls of wisdom. Jesus took Dad home almost twenty years ago, yet I still hear those treasured words in my head and in my heart.
Parenting isn't a part-time birth-through-high-school occupation. It's a full-time, life-long assignment given by God to husbands and wives. Children are gifts and blessings from Him, not nuisances. But these babies are little mimes who mimic what they see. What you want them to learn, they must see lived out in you each day.
"You shall therefore impress these words of mine on your heart and on your soul…and you shall teach them to your sons (and daughters), talking of them when you sit in your house and when you walk along the road and when you lie down and when you rise up…" - (Deuteronomy 11:18-19)
Here are 7 important talks to have with your children:
(*Image Credit:©Thinkstock/KatarzynaBialasiewicz)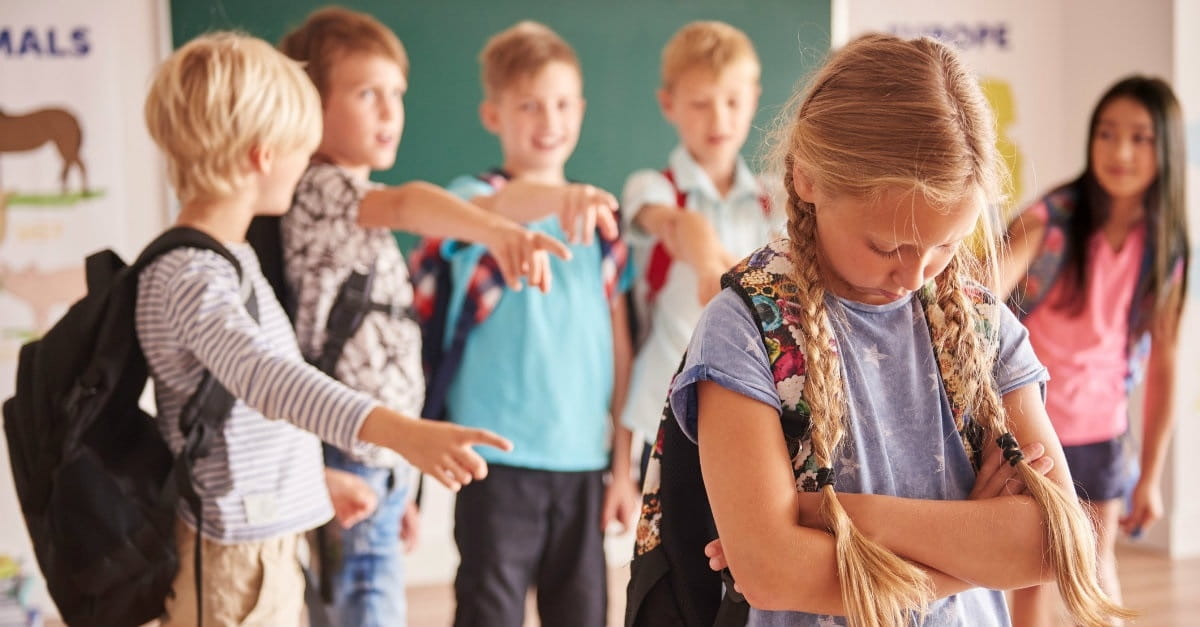 1. The Bully Talk
Bullying has invaded our schools, our homes, even our churches. Bullies are made, not born. Mom often quoted—Actions are caught, not taught. If you're dealing with a bully, it's probably learned behavior within their family, or attention seeking behavior. But if your child is being bullied make sure they understand they must act, not react, to remove themselves from the bully—seeking immediate help from the adult in charge and from you. 
What saturates our minds colors our reactions, and that applies to kids as well as adults. Explain to your child why you monitor what they read, see, and why you need to know their friends. But you're already doing this, right? Pray with your child each day, asking God to protect them, even if there isn't a bully in their life at the moment. There's great comfort for a child to hear their parent praying for them.
Trust is a key word in this discussion. Your child must trust you will be in their corner, ready to defend and protect them, even if it means facing the bully's parents or a judge. This trust building begins the day you bring them home from the hospital, while you are always listening and available. Guarding. Guiding. Able to discern, by your child's actions or attitudes, when they have a problem, or if they are the problem.
"By this the children of God and the children of the devil are obvious: anyone who does not practice righteousness is not of God, nor the one who does not love his brother" - (1 John 3:10)
(*Image Credit:bulliedgirl@Thinkstockgpointstudio)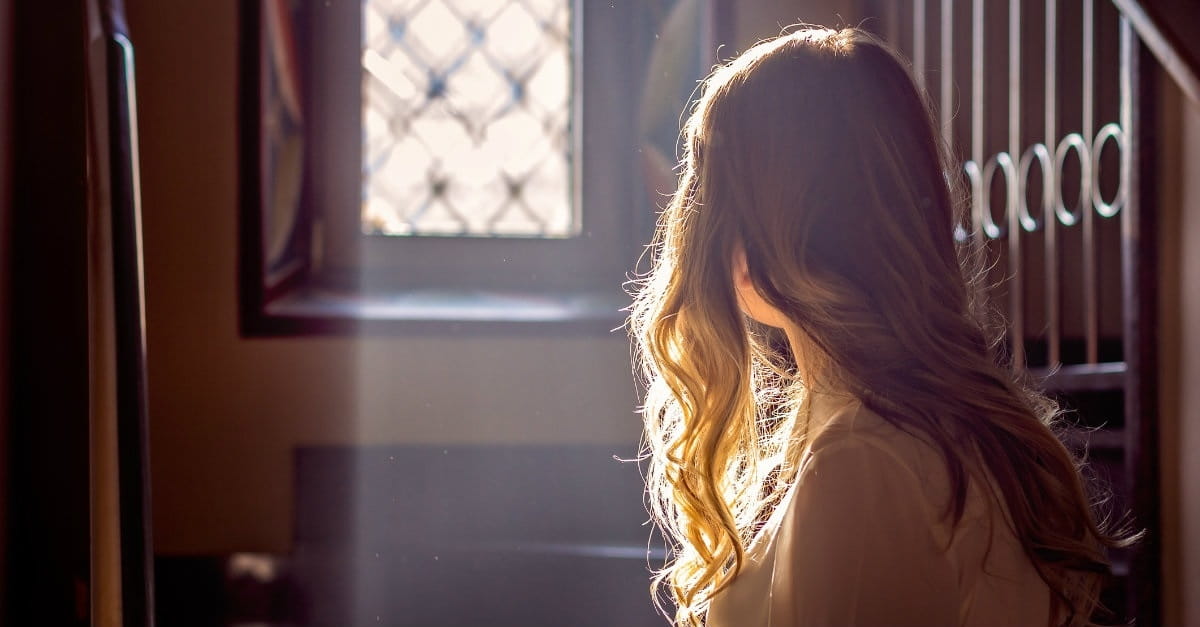 2. The Faith Talk
You can't teach what you don't know. But, in a Bible believing home, the best teaching tools are your everyday actions and reactions as your children watch you and your spouse love, respect, and honor each other, emulating Jesus with family, neighbors, friends, and in all circumstances. What's important to you, will become important to them. Because they are watching and absorbing what you say and what you do, even when they act as if you don't exist.
My grandparents often said, "The family that plays together, and prays together, stays together." But times have changed. TVs, computers, and iPhones have changed dinner time to a revolving door. The word together in most families is almost obsolete. Talk is cheap and your kids can spot phony when you're not walkin' with the Lord.
The best faith conversations happen when you carve out time with your child, and the three of you—mom, dad, and kiddo, talk with your Heavenly Father. Then read and discuss what God's Word means to them and how God has worked in your lives and answered your prayers Remember… "…teaching them as you walk in your house…"
"For the Lord gives wisdom; from His mouth come knowledge and understanding. He stores up sound wisdom for the upright; He is a shield to those who walk in integrity" - (Proverbs 2:6-7).
(*Image Credit:Thinkstock/FluxFactory)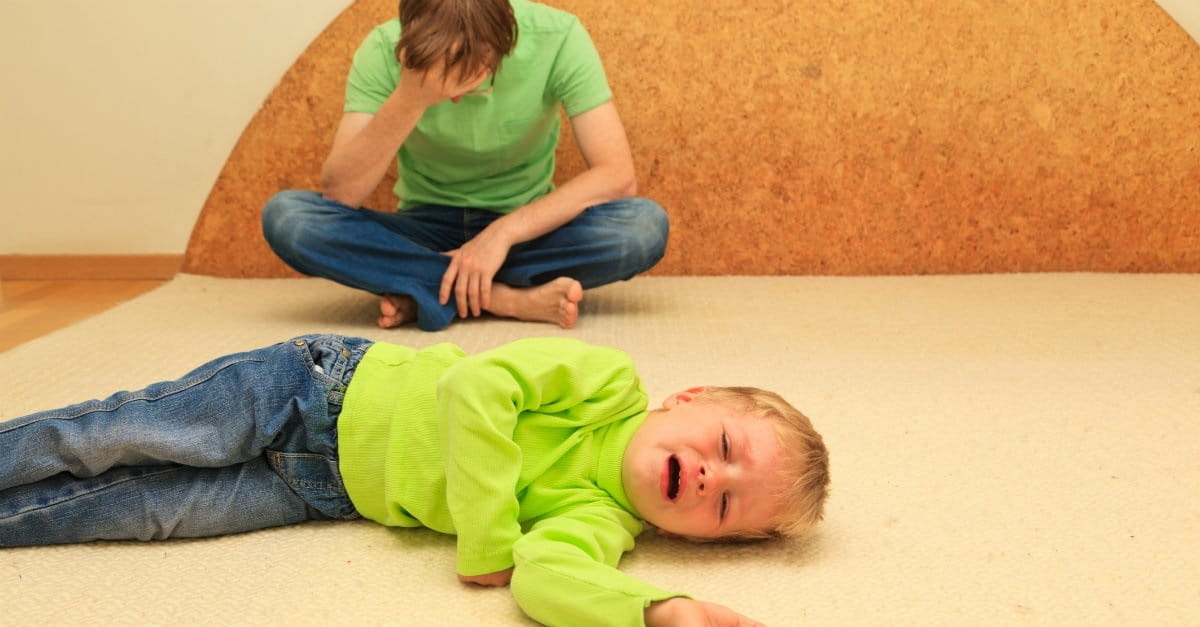 3. The Wants and Needs Talk
TV advertisements, together with propaganda from the internet, and input from their fad minded friends leaves parents burdened with guilt, struggling to keep the bills paid, unless you have this particular talk early and often. We've all seen kids throwing tantrums to get what they want. We've watched the embarrassed parent give in, and the rebellious child's belligerent behavior, ad nauseum.
My husband took control of the shopping battle with our teens. September school shopping prompted a trip to the mall. Husband guided son, daughter, and me to the food court where he handed each teen a specific amount of money and explained, "Y'all can determine whether to purchase what you need or what you want. You may shop for modestly priced outfits for school and have clean outfits for each day. Or you can purchase the latest fad, pay more, and end up with two outfits which you must wash and iron to get you through the week. Your mother will not be doing your washing. It's your choice." The younger sibling learned to distinguish wants from needs on that first excursion. It took the second shopping trip for the older one to understand. But if you struggle with the wants/needs concept, be assured your children will struggle with that same problem—they're always watching.
God promises to provide our needs when we obey Him…but wants always end up costing more than we're able to pay—check your credit card statements to verify this truth.
"Let your character be free from the love of money, being content with what you have; for He Himself has said, 'I will never dessert you, nor will I ever forsake you" - (Hebrews 13:5).
(*Image Credit:Thinkstock)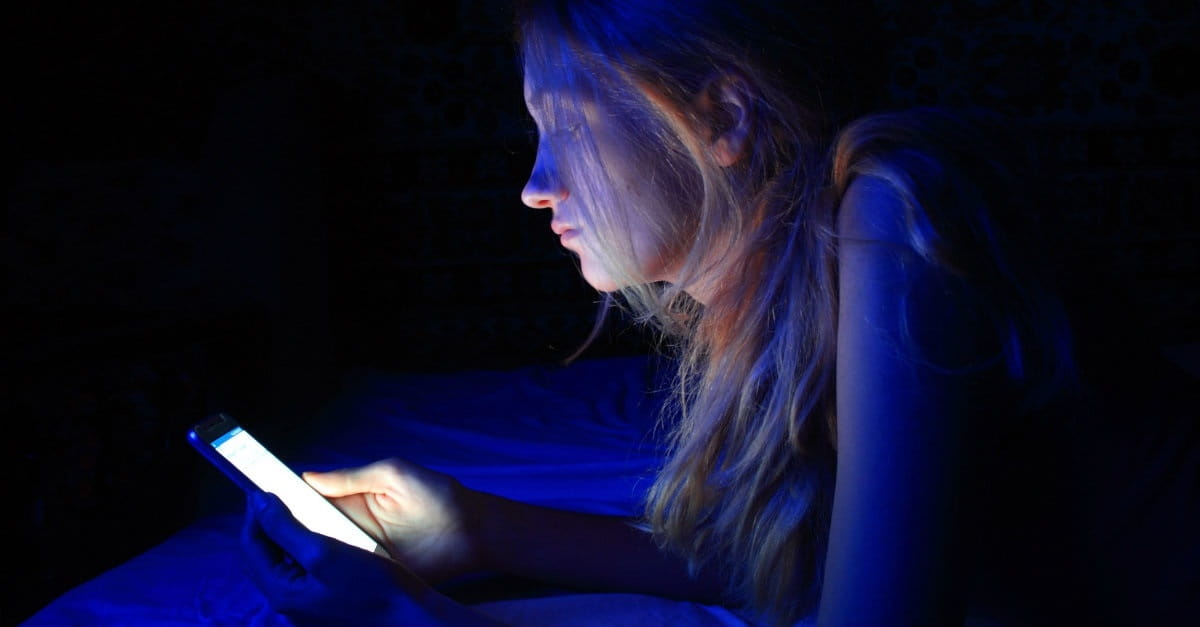 4. The Social Media Danger Talk
Facebook, Snap Chat, and other enticing social media pose real and dangerous threats to our children. Supervision and rules must be established in the beginning, and strict rules of supervision are necessary for the use of this often-treacherous technology. Children are gullible, rarely thinking beyond the thrill of the moment. But mom and dad…that's your job.
Our soon-to-be-graduated high school grandson is becoming a talented videographer, but like most teens, he's not been taught critical thinking—weighing the pros and cons of publishing in cyber space. Being from Texas, we have grown up with guns. Whether or not you agree doesn't matter. He had shot some footage at the gun range with his Papa and another teen and was ready to post them on U-Tube. 'Til kill-joy Mimi said, "No. Not without your parent's permission." He was miffed.
Your children do not have the wisdom to understand when you punch post, you lose control of your words and pictures forever. If others are the subject of your filming jaunts, you must have their parent's permission to publish, else your family could be held financially liable. And we've not even mentioned those lurking agents of Satan waiting to tempt and snatch your child into their web of destruction. Parents, please heed this warning and diligently monitor your child's use of social media—especially your teenager.
"A wise son accepts his father's discipline, but a scoffer does not listen to rebuke" - (Proverbs 13:1).
(*Image Credit:Thinkstock/sapozhnik)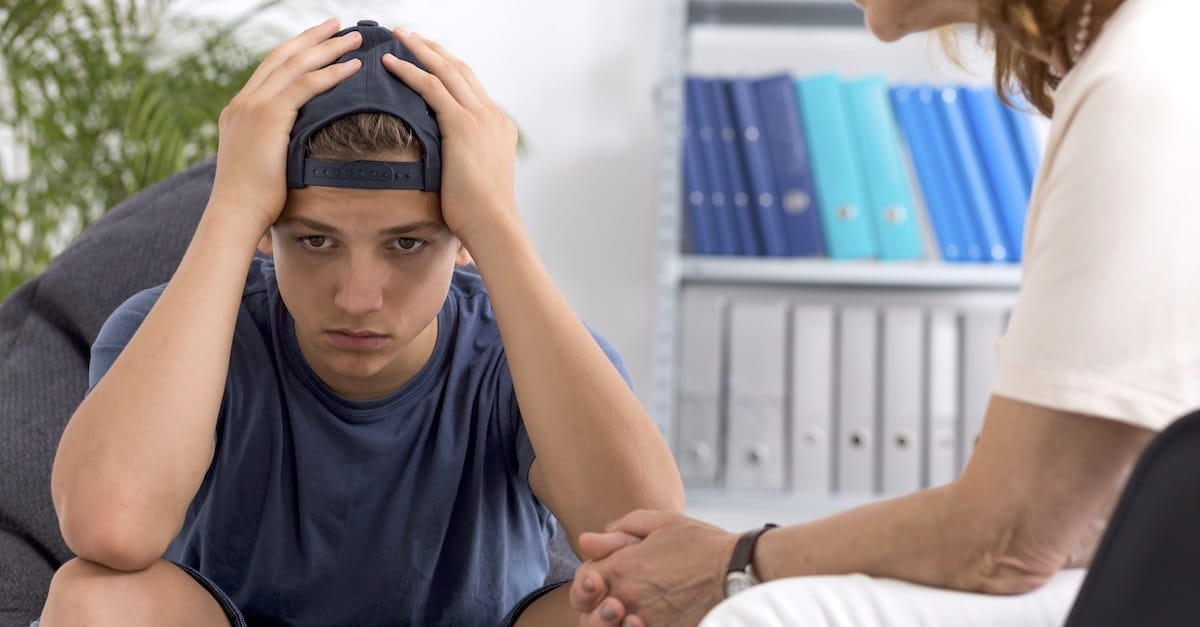 5. The Awkward "Sex Talk"
My children's pediatrician counseled me when they were young to never say my child would never…and having two adult children and two grand-sweet-peas, I affirm his statement. Our children are little sinners too, but Jesus is the answer. Don't wait 'til they're pre- teens to begin talking with them about their bodies and purity.
Teach them about God's amazing creation from A to Z when they're small. Show them what God's family plan looks like. Children understand the concept of a mom, a dad, and children. Explain God's marriage covenant between you and your spouse—His law—not an option. This is an ongoing conversation, not a one-time lecture. Children are curious. Be prepared to answer, with truth and in age appropriate language. If you don't teach them, one spoonful at a time, the world will sweep them into its wicked culture.
Things your children are being taught in school, former generations never experienced. Like, there is no such thing as absolute truth. They are urged to question what sex they are…encouraged to experiment…in early elementary school. While you have the opportunity, lay a foundation that will model and teach God's truths, so when they are confronted with lies, they will recognize, question, and ask you, if you've earned their trust. Be sure to investigate what your school is teaching your child. You have the parental right to look at text books and opt your child out of objectionable classes. Be Christ centered and pro-active—praying for everything concerning your children each day. God answers the prayers of His people.
"Children are a gift of the Lord; the fruit of the womb is a reward. Like arrows in the hand of a warrior, so are the children of one's youth. How blessed is the man whose quiver is full of them…" (Psalm 127:3-5).
(*Image Credit:Thinkstock)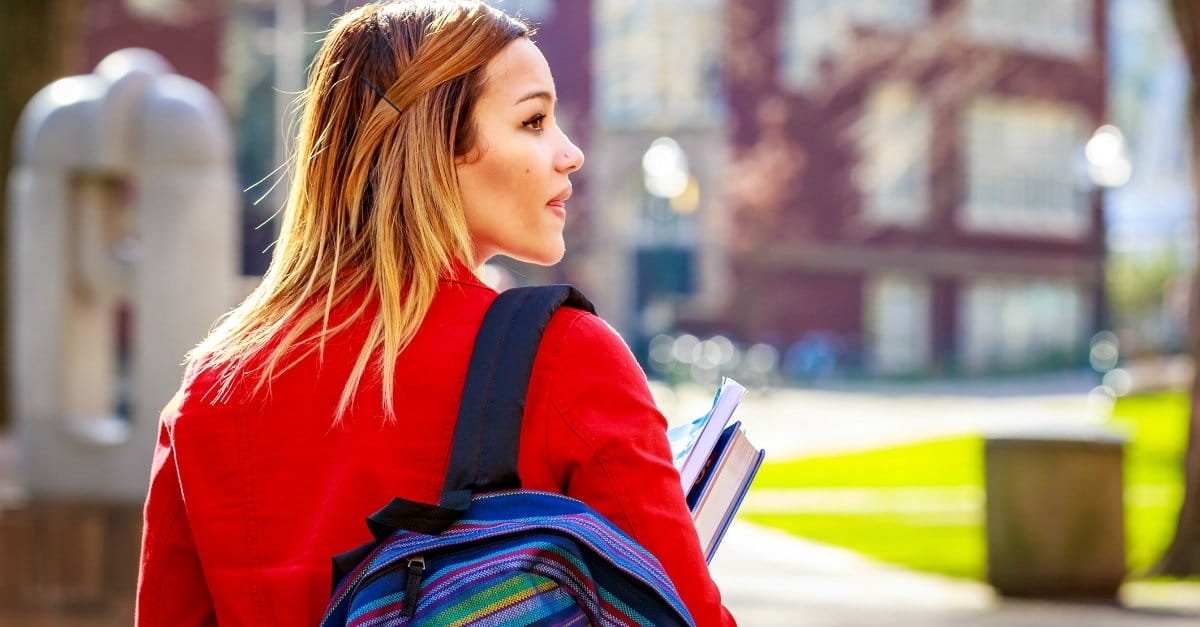 6. The Future Talk
Through your child's elementary and high-school years their personalities and bents begin to blossom. God says we are to encourage the talents we see in our children. Talk about these talents and compliment them when they exhibit an interest in pursuing—be it math, athletics, the arts—whatever. God is the giver of gifts and talents. Encourage your child to find his/her passion and pursue it…even if what lights their fire, extinguishes yours.
Encourage them to ask God what He has equipped them to be and do … then you make the same request of The Father. Research the education needed to help them accomplish their goals. Research grants, scholarships, and student aids. Unless it's against principle, zany, or corrupt—don't rain on their parade. Offer other options if they object, but keep the conversation going. If you've raised them with the truth of the Word of God you've given them roots, let God give them wings.
My son always wanted to fly. Dad took him up in a single engine Cessna for his eighth birthday. The pilot gave him the stick and let him fly the plane. He was hooked. As an Air Force ROTC college grad, he was awarded a flight slot, then with military cuts he landed in a missile silo way up north. He was distraught, but we prayed and encouraged him. Today he is a Commander having earned his rank as a fighter pilot. Was that my choice for him? Absolutely not. Scared me to death. But God opened the doors. And He will do the same for your child if you ask and obey.
"'For I know the plans that I have for you,' declares the Lord, 'plans for welfare and not for calamity to give you a future and a hope'" - (Jeremiah 29:11).
(*Image Credit:©Thinkstock/Png-Studio)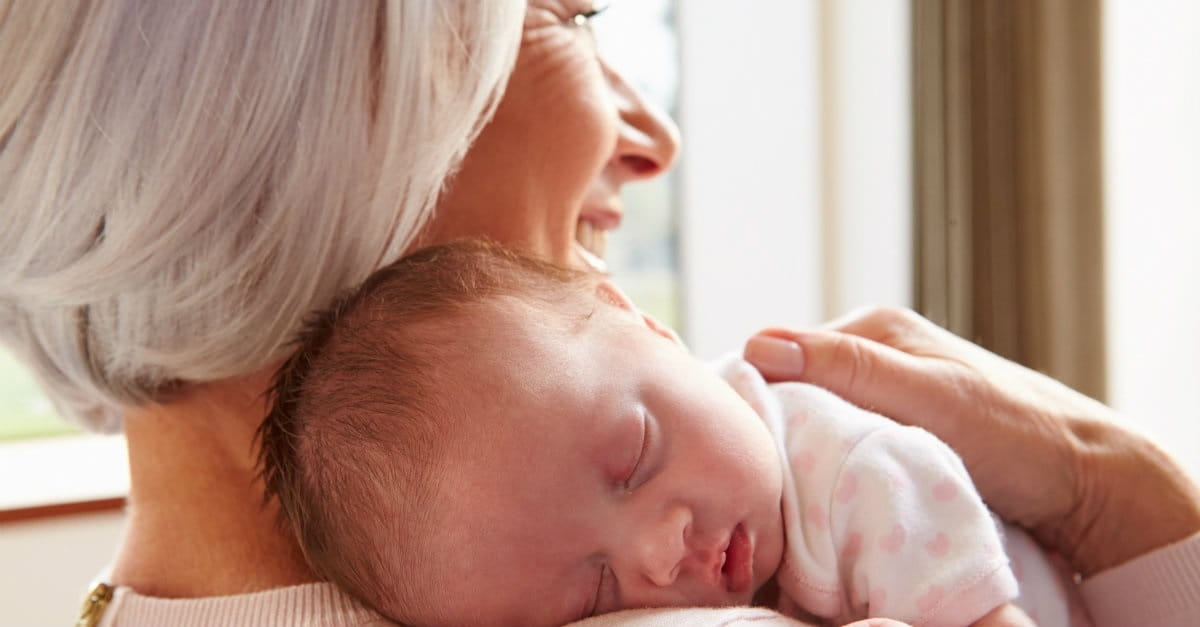 7. The Parent Talk
The longed-for moment finally arrives and you hold that blessed grandbaby in your arms—the child of your child! And all the problems, trials, and turmoil of parenting vanish in the presence of this little gift. You begin to understand God's life—death—life eternal plan. And your spirit sings! Grandchildren are indeed a reward for faithful parenting.
But your child's parenting journey has just begun. And Papa and Mimi must make a choice…the my-way-or-the-highway principle doesn't exist when you're the mimi or the papa. Your child is now the parent and you must accept his/her authority and the authority of your son or daughter-in-love. Again, the best way to contribute input is by on-going, non-confrontational conversations. Because confrontations are just like lectures, producing negative effects.
We have found by remembering good, bad, and comical occasions from these new parent's up-bringing, we can engage and become a part of reminding them we weren't perfect, but we're still learning. We made mistakes in their rasin' and continually point to how well they turned out. Helping them understand they will make mistakes too, but by depending on God's love and grace and by seeking His help, this new grand-sweet-pea of theirs will be an even greater blessing.
"The Lord bless you from Zion. And may you see the prosperity of Jerusalem all the days of your life. Indeed, may you see your children's children…" - (Psalm 128:5-6).
Wife, mother, and Mimi, freelance artist and photographer, DiAne Gates writes for children, young adults, and non-fiction for adults through her blogs,
Moving the Ancient Boundaries
and
The Southern Side of Flavor
. She also facilitates a GriefShare support group. DiAne's award winning,
ROPED
, first in her western adventure series released July of 2015, and the second book,
TWISTED
, released by Pelican Book Group July 14, 2017. Third book in this series,
UNTIED
, is her WIP.
(*Image Credit:©Thinkstock/monkeybusinessimages)
*Published 3/27/2018
---