A Heart For Single Mothers: An Interview with Lori Little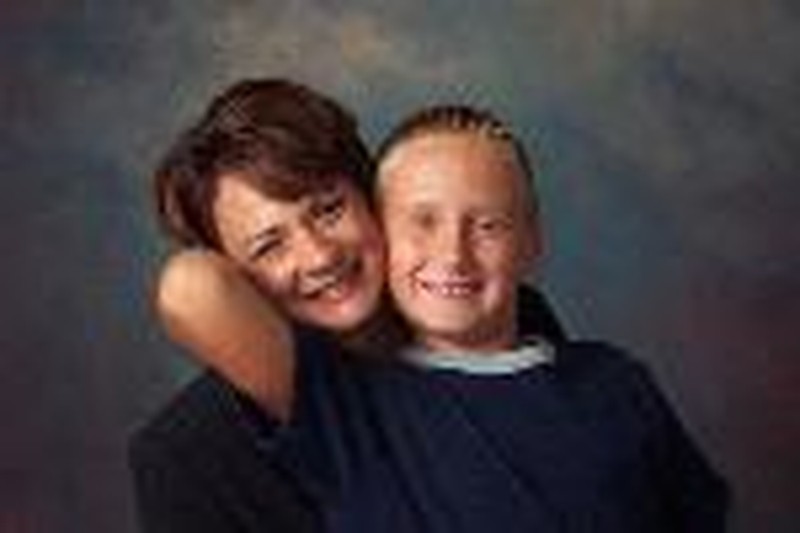 Lori Little, single mom and founder of Hope & Help for the Single Mom, shares with Crosswalk her passion for helping single mothers, and how God led her to start this ministry. Find out how you can have hope again as a single mother.
Q: Tell us about your ministry, Hope and Help for the Single Mom, Lori. What are the ministry's goals?
A: Our goal at Hope and Help for the Single Mom is to encourage single moms to flourish spiritually in the midst of her overwhelming circumstances, leading her to a life of purpose and meaning, focus and order and balance and harmony. Hope and Help for the Single Mom is designed to help single moms "press on" beyond what is happening now to become a healthy single mom raising healthy children.
Hope and Help for the Single Mom envisions single moms whose mind and spirit is transformed and renewed because of and through her relationship with Jesus Christ. This will help her understand how a healthy single mom thinks, how a healthy single mom acts, and the positive impact a healthy single mom has on her own children and other people.
Q: What led you to start Hope and Help for the Single Mom?
A: It was truly a call from God to take information I had put together for the last eight years for myself and use it to help other single moms find peace in their life. When I became a single mom, I had no idea what to do or how to handle this new life and the challenges that came with it. The only thing I knew to do was study and research other books to find the solutions to the issues I was facing. I had to pour through what seemed like hundreds of books just to make some sense out of the chaos in my life. I kept different files of information on the areas I needed help in and basically built my own library of how I used this information to flourish as a single mom.
In 2002, I was blessed to become the Director of John Maxwell's Thrive! Becoming a Woman of Influence. With the various speakers and authors I personally worked with, I saw my own library of the past seven years literally come to life. All of the sudden, the women's books that I studied, were now working with me on Thrive! As Thrive got off the ground, I felt the Lord call me to use the information I had gathered over the years and make it available to other single moms. Hope and Help for the Single Mom has been blessed with the friendships that I have with the very people that helped me along the way. And here we are today! This is truly the greatest joy of my life, to give back what other people have taught me and what I continue to learn from them and so many more.
Q: What do you think are some of the most pressing challenges single moms face today?
A: The challenges are many in the life of a single mom, especially in the area of parenting hurting and rebellious children, lack of finances and loneliness. From what I am hearing from single moms around the world and from my own personal experience, the greatest challenge is the feeling of hopelessness. Most single moms feel like they are all alone and at the end of their rope from the situation they are in.
I truly believe that single moms are looking for a way to rise above their circumstances to find purpose and meaning in their lives. The problem has been a lack of resources to help single mothers with the challenges they face.
Q: How do you hope to serve single moms in these areas of need?
A: Hope and Help for the Single Mom will be a complete resource center for single mothers, their children and for people that want to help a single mother, but don't know how. Hope and Help for the Single Mom will be the one place a single mother can turn to that will provide the answers to the issues she is facing. A single mother will be able to connect with other single mothers through our community and chat rooms. Single moms and their children will flourish from receiving positive instruction, premier products, resources and practical tools that will strengthen and encourage them to live a life of purpose and meaning, focus and order, balance and harmony.
Q: What is the best way for a busy single mom or someone who wants to help a single mom access all of these great resources?
A: The best way to access Hope and Help for the Single Mom is to go to our website and visit our on-line store at www.hope4singlemoms.com. We want you to know that all of us at Hope and Help for the Single Mom pray over our single moms and their children everyday. So please, sign up in the community so we can pray for you and keep you informed. We are also interested in knowing more about you, your children and the specific issues you are facing so we can provides answers to you. Please write me at lori@hope4singlemoms.com and tell me your story and let us serve you and your children in any way that we can.
Lori is very pleased to be a new contributor to Crosswalk and will be publishing articles regularly in the Parenting and Family sections of the site. Also watch for Lori's book Hope and Help for the Single Mom, which is being published by Waterbrook Press, in the fall of 2005.
Click here to read more of Lori's story.