A Mother's Investment Plan
Sharon Jaynes

Proverbs 31 Ministries

2004

1 Sep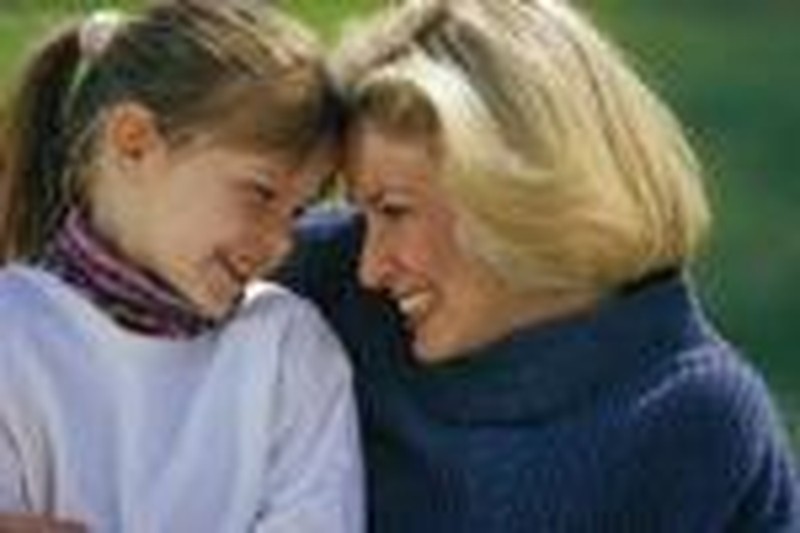 The wife of noble character in Proverbs 31 knew a great deal about investing. She purchased a field and with her earnings she planted a vineyard. She also had a home business making belts for the tradesmen. But I think one of her most notable characteristics was her investment in her children who rose up and called her "blessed." This is not an accolade that is earned overnight, but only after daily deposits into the hearts, souls and minds of children.
When I became a mother, I wondered what exactly this woman did to cause her children to bless her. To find some answers, I've observed mothers through the years, listen to what grown children have to say about their mothers and prayed that God would give me wisdom in raising my own child. Amazingly, I have seen seven key ways to invest in the lives of children that promise great dividends. The seven elements fit the acronym of BLESSED. She's a beacon who is available, a listener who tunes in with all the homing devises God provides, an encourager who instills courage and confidence, a self-esteem builder who lays a foundation of unconditional love, a seed-sower who sows seeds of scripture and prayer, an example setter who understands her children will imitate her actions and she's diligent - she doesn't give up, she doesn't give in, and she gives her children to the Lord.
That sounds like a pretty tall order, but no one ever said motherhood was easy. If it was, I don't think it would start with something called labor! And what is the value of such a mother who initiates such an investment plan? Her worth is far above rubies (Proverbs 31:10).
I read a book review recently in which the author lamented that she lost between $600,000 and $700,000 in possible income and pensions during the years when she stayed out of work to raise her son. She goes on to say, "I sacrificed more than half of my expected lifetime earnings."
But can you put a price on motherhood? Can you reduce the rewards and losses to dollars and cents? I think not. Tim Kimmel once said, "You can't leave character in a trust account. You cannot write your values into the will. You cannot bank traits like courage, honesty, and compassion in a safe deposit box. What we need is a plan - a long-term strategy to convey our convictions to the next generation."
I believe that motherhood is a high calling with the responsibility of shaping and molding the children that will one day define who we are as a community and a nation. But it doesn't happen overnight. It reminds me of the story of a world-famous violinist. An admiring fan ran up to him one day and cried, "Mr. Krieisler, I'd give my life to play as you do!" To that he replied, "Madam, I did." Some people treat being a mother like playing a slot machine, putting in as little as possible and hoping to hit the jackpot. But being a mother is a diligent investment of sacrifices that reaps dividends with compounded interest over time!
President Theodore Roosevelt said it well. "No other success in life - not being President, or being wealthy, or going to college, or writing a book, or anything else-come up to the success of the man or woman who can feel that they have done their duty and that their children and grandchildren rise up and call them blessed
The time you invest in your children today will be their inheritance for generations yet to come.
This article was previously printed in Larry Burkett's Money Watch. The acronym BLESSED is the basis for Sharon Jaynes' book, Being a Great Mom, Raising Great Kids (Moody Press 2000).

Sharon Jaynes is the Vice President of Proverbs 31 Ministries, Inc. and feature writer for their monthly magazine, P31 Woman. She is also the co-host for their daily radio program heard on over 900 radio outlets and conference speaker for women's events from coast to coast. Sharon is the author of several books including, Being a Great Mom - Raising Great Kids, Dreams of a Woman, Ultimate Makeover, Becoming a Woman who Listens to God, and A Woman's Secret to a Balanced Life. To learn more about Proverbs 31 Ministries, Sharon's books or having Sharon speak at your women's event, visit www.proverbs31.org.