A Mother's Surrender
Andrew Murray

2003

13 Mar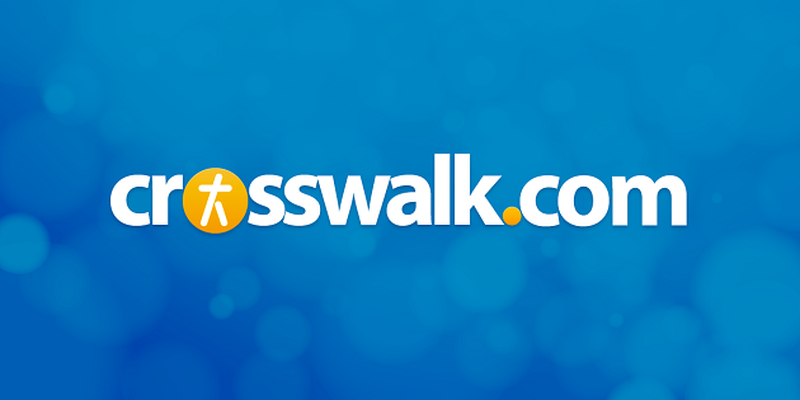 " 'I am the Lord's servant,' Mary answered. 'May it be to me as you have said.' Then the angel left her." - Luke 1:38
We have all had opportunity to observe the wonderful oneness between a mother and her child and the extent to which the relationship influences what the child will be. The life the mother imparts to her child is her own life, in the deepest meaning of the term. When God gave His Son to be born of a woman, this law was not violated; the mother He chose for His Son was doubtless all that grace could make her-the perfect vessel through whom He would receive His human nature and disposition.
Just as Jesus is in everything our example, so we may naturally expect that in His mother God gave us a woman to be a special example to mothers. She to whom the heavenly messenger said, "Greetings, you who are highly favored! The Lord is with you .... Do not be afraid, Mary, you have found favor with God" (Luke 1:28, 30), and to whom Elizabeth, filled with the Holy Spirit, said, "Blessed are you among women, and blessed is the child you will bear! ... Blessed is she who has believed that what the Lord has said to her will be accomplished!" (vv. 42, 45), will surely in her words and ways have left an example for every mother who yields herself as Mary did to the Lord. If there were more mothers like Mary, we could confidently say - without forgetting the infinite difference between her child and ours - there would be more children like the child Jesus.
From the human side, what constitutes the most remarkable feature of Mary's motherhood is the childlike simplicity of faith in which she surrendered herself to the divine purpose: " 'I am the Lord's servant .... May it be to me as you have said.' " She called herself the Lord's servant, she gave her will and herself up to Him to do what pleased Him, and in quiet trust and expectancy she looked to Him to do what He said.
The same spirit of obedient faith that once equipped Abraham to be the father of the promised seed prepared Mary to become the mother of Him in whom the promise was to be fulfilled. This is not to say that there were never difficulties or questions. In fact, we read, "Mary was greatly troubled at his words and wondered what kind of greeting this might be" (v. 29). When he spoke again, she wasn't afraid to ask, "How will this be ... since I am a virgin?" (v. 34). But once the angel had spoken to her of the power of the Most High's overshadowing her, she yielded herself to the divine word. She became an example to every mother who would, like her, share the benediction, "Blessed is she who has believed that what the Lord has said to her will be accomplished!" (v. 45). It is the surrender of faith that makes motherhood so blessed: "Blessed are you among women, and blessed is the child you will bear!" (v. 42).
Mary teaches mothers to yield themselves to God for the service of His kingdom, that through them His purpose and glory might be revealed. Though Mary's Son ushered in the kingdom of God, believing parents may raise children to be the stones in the great temple of which Jesus is the cornerstone. The birth of each of our children under God's guardianship is a link in the chain of God's will along with the birth of Isaac and every child of the chosen race down to Christ. Over all the impulses of human love and parenthood there hovers a divine purpose, the carrying out of His plan. Nothing will do more to sanctify the life of a wife and mother than the realization that she is the Lord's servant, that from her the chosen seed is multiplied and from her is born a generation to serve the Lord. Human love can be divinely consecrated; what otherwise appears to be only natural and earthly is elevated to God's will and God's favor.
When we say, "May it be to me as you have said," we are displaying the faith that is in complete submission to God's service. Rather than looking at difficulties or impossibilities, we count upon God to carry out His purpose and to give the grace and the strength for the work to which He has called us. And it is this faith that above everything else equips a woman for the blessed duties of motherhood and that gives her the quiet rest of body and spirit that promotes health and strength.
There is hardly an expectant mother who - as she first becomes aware of her condition - is not at times greatly troubled and asks the question, "How can this be?" And she finds no rest so sure or sweet as to cast her cares on her Lord, letting Him do what seems good. If the God of nature has created her for this calling, and the God of grace has redeemed her to fulfill it in the interests of His kingdom, she surely may trust His power and love to sustain her in her hour of anxiety, doubt, or need.
To fully understand the teaching of Mary's example, there is one trait of her character we must not omit. It is said of her, "Mary treasured up all these things and pondered them in her heart" (Luke 2:19). In the holy quiet of meditation and reflection on what God has said, the spirit of trust is cultivated. It is only as God's words are kept and pondered in the heart that they can quicken and deepen a living faith in Him who spoke them.
Every mother who searches the Scriptures will find words with reference to her sacred calling. When these are truly received and believed, they will fill her heart with confidence and joy. They will teach her to regard everything in relation to the birth of her child as a matter of deep interest to the Father in heaven and of great importance to His kingdom. She will see how all the great and precious promises may be claimed for her child even before it has seen the light of day. She will see how receiving the little one in the name of Jesus holds the promise of Jesus' presence with her and with him. She will find that the training of her child has been provided for in regulations of divine wisdom and love, and that all the grace needed for carrying out these commands is given to each one who, like Mary, will be a servant of the Lord and believe what He has spoken. All the care and fear, the vulnerability and pain in the anticipation of motherhood, all the help and joy and rich reward God has joined with it, is written in the Word; the mother who listens, waits, and believes will, in view of what she both fears and hopes, be able to say, "I am the Lord's servant .... May it be to me as you have said." As she waits her time, let quiet retirement open her whole being to the warmth of heaven, let thoughtful, trustful pondering of God's words engage the heart, and she will find how true the word is, "Blessed is she who has believed that what the Lord has said to her will be accomplished!"
What a holy and blessed event the birth of a child becomes when we ponder the birth of Jesus! What a joyous task it becomes in the light of the favor of the Most High God - the means of the fulfillment of His purpose, the promotion of His glory, the experience of His special grace and mercy.
As a mother contemplates these things, she will understand something of the deep meaning of Paul's words, "But women will be saved through childbearing - if they continue in faith, love and holiness with propriety" (1 Timothy 2:15). Just as labor by the sweat of his brow was given to man in his fallen state to be one of his greatest blessings, so the labor of childbearing was given to the woman that through it's discipline the
salvation
of Christ might more effectually be revealed in her whole character and disposition. It helps, to those who allow it, to form that perfect womanly character that is one of God's most beautiful gifts on earth. It is in this path of loving acceptance of God's appointment and trustful resting in His promise that the word will come true: "Blessed are you among women, and blessed is the child you will bear!"
Prayer of Consecration
Grant to your servant the blessed assurance that in this holy calling of motherhood she is indeed your handmaiden, called to the fulfillment of your purposes, set apart for the service of your kingdom. Let this thought teach me to look upon everything connected with the birth of my child as of great interest to my Father. Let it encourage me to cast every fear and burden, every care and pain on Him in whose service they come. Let it sanctify all the hope and joy with which you so wonderfully sweeten the pain of childbirth.
Let it be unto me according to your Word. In childlike faith, Lord, I would take your blessed Word with all its teachings and its promises as my light and strength. In the time of patient waiting and in the hour of deliverance, your Word shall be my strength. Let your Holy Spirit unfold to me the treasures of your Word that I may in my hour of need receive what you have provided for me. And may I be so prepared by it that the child I bear may be trained according to that Word and enter into the full enjoyment of all that it promises to the seed of your people. Amen.
Excerpted from:

Raising Your Child to Love God

Copyright 1975, 2001, Bethany House Publishers
ISBN: 076422462X
Published by Bethany House Publishers
http://www.bethanyhouse.com/
Used by permission. Unauthorized duplication prohibited.