Are Moms More Spiritual than Dads?
Paul Dean

Contributor

2007

28 May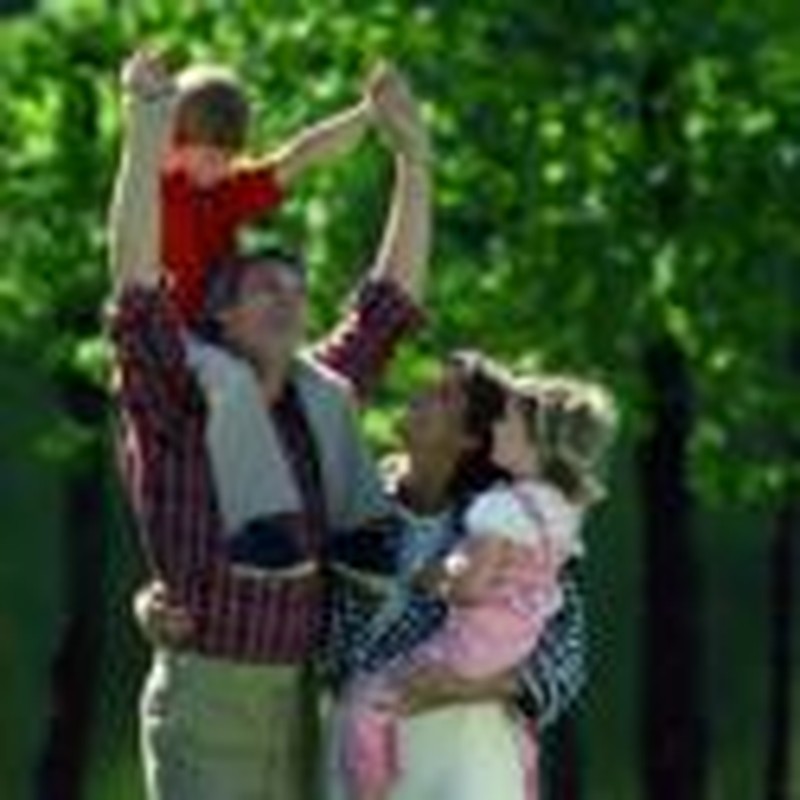 The culture war rages on many fronts. Consider the defection of men from the battle. In a recent
Barna Research study
, mothers reportedly outpaced fathers in terms of spiritual activity and commitment.
The study stated, "Men may enjoy advantages in physical strength, but they are much less likely than women to exercise their spiritual muscles. This gender gap extends to the typical family unit: mothers outpace fathers in terms of spiritual activity and commitment. In fact, the Barna survey examined 12 different elements of faith behavior and perspective. Mothers were distinct from fathers on 11 of the 12 factors."
Further, "when it comes to spiritual perspectives, a majority of mothers said they have been greatly transformed by their faith, while less than half of fathers had shared this experience. Also, three-quarters of moms said their faith is very important in their life, while this view was true among just two-thirds of fathers. Mothers were also more likely than fathers to be born again Christians, to say they are absolutely committed to Christianity, and to embrace a personal responsibility to share their faith in Jesus Christ with others."
"Moms are also more religiously active. In a typical week, mothers are more likely than are fathers to attend church, pray, read the Bible, participate in a small group, attend Sunday school, and volunteer some of their time to help a non-profit organization. The only faith-related activity in which fathers are just as likely as mothers to engage is volunteering to help at a church."
What should we make of this development?
First, we can praise God for women who are committed to Christ. Without them, far more of our children would not be won to Christ, the current level of Christian influence in the culture would be diminished, and the future would be bleaker than it is. A home that has a woman committed to Christ is certainly more enriched for it and for that we can be grateful.
Second, at the same time, with the defection of men, a commitment to Christ will increasingly be seen as something for women and children alone. Obvious consequences regarding the loss of more men and boys as they grow to be men will ensue.
Third, spiritual leadership in the home suffers when men do not take the lead. Women often violate biblical principles out of frustration, children are not parented properly as fathers are not involved or are involved in the wrong way, male spiritual leadership is not modeled, and the upshot is a spiritually dysfunctional home. Children grow up with no experiential understanding of a biblically ordered home not only in terms of the respective roles of fathers and mothers, but also in terms of family devotions, family commitment to the church, and family commitment to gospel advance. This lack will multiply exponentially as these children form homes of their own in adulthood.
Fourth, spiritually dysfunctional families lead to spiritually dysfunctional churches. The family is but a microcosm of the church both biblically and practically. As the family goes, so goes the church. Again, women often violate biblical principles in the context of the church as men refuse to assume their biblical responsibilities, the church itself is not shepherded properly, God's design for pastoral leadership and male leadership in the home is frustrated, and the upshot is an ineffective church. The members grow accustomed to the model before them and lose an understanding of and commitment to proper gender roles within the context of the church. A weakened doctrinal commitment is followed by a weakened commitment to the church as a large number of those who are supposed to be present are not, namely the men, and a weakened influence in the world for Christ results.
Fifth, when men are not committed to Christ and not engaged in the life and ministry of the church, the atmosphere of the church and ministry can become feminized. In such a context, more men are likely to misunderstand the nature of Christ and His church. An evangelical feminism can develop with its attendant dangers including that of jettisoning a biblical commitment to male leadership in general (not merely out of necessity). Further and more alarming, well documented is the fact that homosexual activists within the Christian church utilize the same arguments to support their involvement in pastoral leadership that were first set forth by evangelical feminists in regard to women's involvement in pastoral leadership.
Sixth, once a commitment to the authority of Scripture is rejected in any of these areas, a commitment to the authority of Scripture in general falls by the wayside. The end result is theological liberalism. In his book, Evangelical Feminism: A New Path to Liberalism, Wayne A. Grudem argues this very point: "I am concerned that evangelical feminism (also known as 'egalitarianism') has become a new path by which evangelicals are being drawn into theological liberalism." He points out that denominations move through "a predictable sequence" toward theological liberalism. The first step is the rejection of biblical inerrancy. Upon that rejection, the denomination begins to ordain women to the pastorate and goes on to abandon biblical teaching on male leadership in marriage. Pastors who oppose the ordination of women are then marginalized. At that point, the door is open for homosexual conduct to be deemed morally valid under certain conditions resulting in the ordination of homosexuals. Certain homosexuals are then elected to leadership positions in the denomination. The path to liberalism has been traversed. Grudem points out that the Episcopal Church USA is but the first denomination to proceed down this path. Others are following at varying points along the spectrum.
There are no doubt other implications connected to the fact that "moms are more spiritual than dads." However, these few should be sufficient to cause us to sit up and take notice. More than that, we must do something.
1) We must recognize that while the emotionalism of the contemporary church might appeal to women, it may be turning men off. Men tend to be more analytical. The move away from theological discourse not only weakens the church but eliminates a huge appeal for men. We must return to the careful and solid exegesis of God's word with an emphasis on theological instruction and application.
2) We must put the glorious goal of God in the world on display. As men are purpose focused and goal oriented, they are motivated to get behind a grand cause. There is no cause grander than the glory of God among the nations. We must hold out God and His purpose as the most glorious dynamic in the universe.
3) We must call men to Christ and teach them to be the leaders God has designed them to be in the church, in the home, and in the culture at large. Their wives and children will be better for it, the church will be better for it, and the culture will benefit from it. Men must engage. Only then can we begin to stem the tide of encroaching secularism in our world. Nothing less than the gospel and the church's witness are at stake.
---
Dr. Paul J. Dean is the pastor of Providence Baptist Church in Greer, SC, and hosts a daily, live, call-in radio talk show: "Calling for Truth." He serves as the Director of Applied Ministry at the Greenville, SC extension of the Southern Baptist Theological Seminary. He is also a Regional Mentor with the International Association of Biblical Counselors. Paul speaks at several conferences throughout the year and provides training for ministers and churches on a regular basis. He is married and has three children.
Sign up free for "Christian News and Views," a weekly e-mail newsletter highlighting relevant news stories affecting Christians. An editorial by Dr. Dean is included as well as a link to his comments on selected stories. The e-newsletter goes out each Friday and is sponsored by "Calling for Truth," a daily, live, call-in radio program co-hosted by Dr. Dean and Kevin Boling. Simply e-mail us at pauldeanjr@juno.com to receive your first issue this Friday.
To listen live to "Calling for Truth" each day from 1:00 pm to 2:00 pm Eastern Time, go to http://www.callingfortruth.org/ and click on the "Listen Online" button. You may listen to archived shows as well. They are uploaded each day after the broadcast.