10 Awesome Christian Y.A. Books You Should Gift Your Teen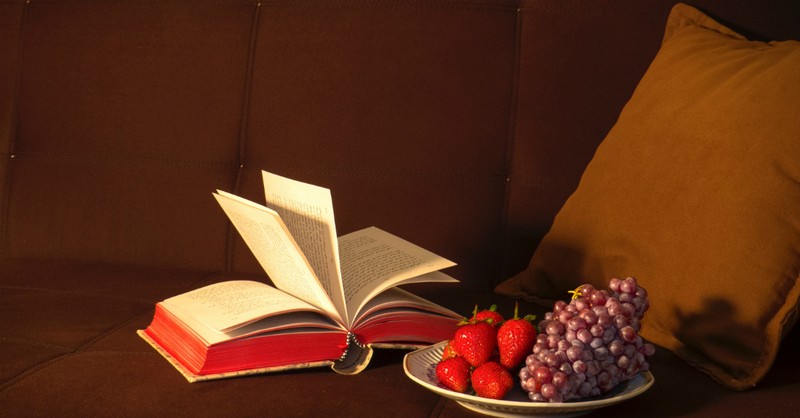 Looking for a good gift for your teen? Consider a book, says Hope Bolinger, an author and literary agent who was a teen herself just a few years ago.
"Reading strengthens your imagination, your cognitive process, and your ability to empathize," she points out. "In a world that increasingly tells our teens to hide their emotions and fit certain molds, reading provides a way for them to process complex emotions and circumstances and gives them opportunities to thrive, both emotionally and mentally."
Yes, There Are Still Teens Who Read Books. Lots of Them.
That sounds great, but don't teens spend every waking moment on social media? Do they actually read books anymore?
"Yes, teens still read books," says Bolinger. "The written word is alive and well with teens."
In fact, young adult fiction, or YA fiction, has been one of the hottest book categories for several decades. Aimed at readers aged 13-18, the same age as the typical protagonist, YA fiction novels have been flying off shelves and spawning successful movie sagas such as the Harry Potter, Hunger Games, Divergent, and Twilight series. Over 10,000 YA fiction titles are published each year, and annual sales are in the range of 3 million to 4 million units.
For "tweens", or readers aged 10-14, there is a category known as middle grade, or MG. There is some overlap between YA and MG.
Relevant, Edgy…and Christian?
Teens often identify with the characters and themes in YA novels. "Teens like books that tackle issues that are relevant to them," says Bolinger. "They want something edgy that doesn't talk down to them but meets them right where they are."
Of course, something that is relevant to teens may not be appropriate for them, especially if they are being raised in a Christian home. YA books can be like PG or PG-13 movies, with sexual innuendo, violence, swearing, and other content that parents may not want their teens reading. Fortunately, there are many publishers who produce books that avoid such objectionable content.
"Publishers such as Mountain Brook Ink, IlluminateYA, BlinkYA, Enclave, Tyndale Wander, and L2L2 Publishing publish books with a Christian worldview," says Bolinger. "Not every book features a lead character who becomes a Christian or talks about his or her Christian faith, but the characters hold strong to Christian moral values."
How can you tell if a publisher is "Christian"? Check the testimonial on their website, she says. Usually that testimonial will mention the Christian faith of the owner of the company or how the firm publishes books only from Christian authors. If you can't find a testimonial, then look at how a book from that publisher is categorized on Amazon. Some code words for Christian, or Christian-valued, are "clean" and "inspirational".
10 Christian YA Books to Consider for Your Teen
Here are 10 Christian YA books that Bolinger suggests you consider for your teen, with her comments for each:
1. The Crescent Stone by Matt Mikalatos: This fantasy, with a subtle faith thread, tackles issues such as racism and prejudice. The world that Mikalatos has set up is impressive. His sequel for this series just released. I recommend that one, too.
2. Something I Am Not by Cher Gatto: This story of a modern-day Joseph is by far one of the best books I've read. Gatto explores the issue of sex-trafficking head-on, and you can't help but fall in love with the main character.
3. Blaze by Hope Bolinger: The inspiration for this book was the realization that, when Daniel and his friends were exiled to Babylon, they were 14 or 15 years old. In Blaze, a modern-day Daniel and his friends are exiled from their Christian high school and must stand up for their faith in the hostile secular environment of a boarding school.
4. Porch Swing Girl by Taylor Bennett: This book was published when Bennett was in high school, so obviously she 'gets' teens. You'll fall in love with her relatable characters and unique voice.
5. DragonSpell by Donita K. Paul: Lovers of dragons and adventures will absolutely adore this book. It was recommended to me by someone who became a writer because of books like this.
6. Story Peddler by Lindsay A Franklin: This book's unique concept – a weaver of stories must find a way to become the storyteller to the king – has made it quite popular in the Christian community.
7. The Silence Between Us by Alison Gervais: This story of a deaf teenager who goes to a hearing school her senior year tackles themes such as identity and romance.
8. Purple Moon by Tessa Emily Hall: Like Taylor Bennett (Porch Swing Girl), Hall wrote this book when she was in high school, so she understands teens. The issues faced by the main character -- peer pressure, divorce, failed romance, and addiction – are those faced by teens every day.
9. Mark of the Raven by Morgan L. Busse: Lady Selene is a dream walker who has the ability to manipulate one's fears and desires. Think Inception. It has a fantastic gothic motif throughout.
10. Kill the Beast by Michele Israel Harper: This retelling of Beauty and the Beast tackles themes such as romance, beauty, and the ability to learn from one's past. I highly recommend it!
---
Chris Bolinger is the author of Daily Strength for Men, a 365-day daily devotional from BroadStreet Publishing. The book is available at Amazon, Barnes & Noble, Christian Book Distributors, DailyStrengthForMen.com, and other retailers.
Hope Bolinger is a literary agent at C.Y.L.E. and a recent graduate of Taylor University's professional writing program. More than 450 of her works have been featured in various publications ranging from Writer's Digest to Keys for Kids. She has worked for various publishing companies, magazines, newspapers, and literary agencies and has edited the work of authors such as Jerry B. Jenkins and Michelle Medlock Adams. Her column "Hope's Hacks," tips and tricks to avoid writer's block, reaches 6,000+ readers weekly in the Serious Writer newsletter. Her modern-day Daniel, Blaze, (Illuminate YA) released in June, and they contracted the sequel Den for July 2020. Find out more about her here.
Photo Credit: ©Unsplash/Reza Shayestehpour
---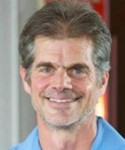 Chris Bolinger is the author of three men's devotionals – 52 Weeks of Strength for Men, Daily Strength for Men, and Fuerzas para Cada Día para el Hombre – and the co-host of the Empowered Manhood podcast. He splits his time between northeast Ohio and southwest Florida. Against the advice of medical professionals, he remains a die-hard fan of Cleveland pro sports teams. Find him at mensdevotionals.com.