The Best Kids Bible Study Recommendations for Each Child Age Group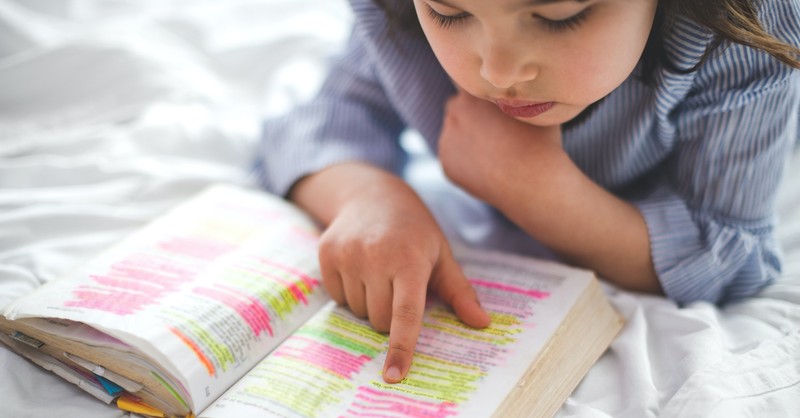 The world our children are growing up in is full of uncertainties. What they are hearing from the world doesn't always line up with what our God has spoken through His word. This means that it is imperative we provide our children with the training they need to live godly lives.
One way a parent can train their child up in the way they should go is through Bible study. Studying scripture and learning life application is powerful. It provides an important piece to the armor of God our children need.
Parents across the world are struggling to find quality Bible studies for their children. As a mom myself, I can relate. My children are in the tweens and teens, so I am always on the lookout for Bible studies that will keep them learning about God. But I know what a daunting task that can be.
In this article I am sharing with you what to look for in Bible studies for your kids and studies I think are fabulous options for children and young adults.
The Kids Bible Study Checklist: What to Know Before You Buy
Whenever you make a big purchase, you probably have a list of what you want from that purchase. You may want to buy only a certain brand, and it must be a particular color. You also will want your purchase to last awhile. As consumers, we know what we want, and that attitude should flow into purchasing Bible studies for your children.
With this in mind, what do you want from a Bible study that will be an important tool in raising godly adults? What should your checklist look like? My suggestion is to have a list of questions like the one below.
1. Is the study Biblically accurate?
2. Do all lessons point to Jesus?
3. Is the study age-appropriate?
4. Is the study engaging?
5. Is the study thought-provoking?
If you can check these off, most likely, you have made an excellent choice.
What are the best Bible studies for kids?
Now that you have your checklist in hand, it's time to check out the great options available.
Toddlers (ages 1-3) Bible Studies
Toddlers will not be reading yet and have short attention spans. Therefore, it's important to choose a study that has all the bells and whistles for engaging them. Parents should focus on devotional resources instead of studies.
Devotionals are a great way to begin and end your day. They are usually short and have vivid, colorful pictures included. A few I suggest are the following.
Jesus is Calling for Little Ones by Sarah Young
This devotional is perfect for little hands to grab ahold of. It includes colorful illustrations and is written as if Jesus is talking to you. Devotions are short and simple, which makes this one easy to fit the busy schedules we all have.
Bedtime Devotions with Jesus by Johnny Hunt
Bedtime Devotions is a collection of devotions written by pastors, pastor's wives, and children's ministers. Each one is short and has a beautiful illustration of teddy bears. Children will begin learning about thankfulness, obedience, and loving others.
The Beginners Bible – Kid Sized Devotions by Zondervan
Zondervan has been a trusted resource for Christians since the 1930s, landing them a spot on this list. The Beginner's Bible devotional can be used any time of day and has short, simple devotions perfect for the attention span of a two-year-old.
Preschool Kids (ages 3-4) Bible Studies
Preschoolers are enthusiastic little people. They primarily learn through fun and games, so it's important you choose a devotional that gives them the opportunity to engage.
Gotta Have God for Boys by RoseKidz
Little boys enjoy stories that feature similarities to their lives. The Gotta Have God for Boys devotional is perfect for that. Each story features a little boy and at the end, there are questions you can discuss together.
Each day is laid out with a short scripture, story, and prayer. Then your child can enjoy a fun activity related to that day's devotion.
God and Me Devotions for Girls by RoseKidz
Preschool girls will like this devotional because it includes all the things those sweet girls love. Each day has a Bible verse, story, and a prayer. There are activities to complete and colorful illustrations.
The focus of this devotional is understanding that God is in control and with you always. This devotional is a great tool for having helpful discussions with your preschooler.
One Year Daily Devotions for Preschoolers by Carla Barnhill
One Year Daily Devotions is a collection of devotions for the entire year. It is perfect to add to a bedtime routine. Parents say that it is easy to read and understand. The colorful pictures will keep your child engaged as well.
Pre-Readers (ages 4-6) Bible Studies
At this age, it is important for parents to continue reading to their child as they are just learning about words. I would suggest that you stick with devotional type material that has engaging characteristics and fewer questions.
Good Night Warrior by Sheila Walsh
When my son was little, he loved the William, God's Mighty Warrior book by Sheila Walsh. That could have been because his name is William, like the boy in the book. I can only wish this devotion had been available to us. This devotional is geared for boys and designed as a bedtime devotional.
There are 84 Bible stories that are paired with a devotional passage. Each devotion closes with a prayer, promise, or a praise. The pages have bright primary-colored illustrations that your child will love.
My Big Book of Five-Minute Devotions by Pamela Kennedy
When our family began homeschooling, this book was included in our curriculum package. Personally, I cannot say enough good things about it. My children absolutely adored this one and my husband and I even learned some cool things.
Each story is two pages filled with beautiful illustrations and a story about an animal, plant, or something related to nature. The author includes a Bible verse for each devotion, along with all the cool facts about nature.
God is With Me for Girls by Phil Vischer
Phil Vischer is the creator of the popular "Veggie Tales." Along with his videos, he has written many devotional books for children. I like this one for a couple reasons. First, it is one that is focused on girls and the other is that is bright and engaging for children this age.
Not only does the author include verses and stories, but he also includes prayer and thought for the day.
New Readers (ages 5-8) Bible Studies
New readers need a devotional or Bible study that allows them to read on their own with little assistance from you.
Devotions for Beginning Readers by Crystal Bowman
Crystal Bowman has created a devotional that helps new readers build confidence in themselves. Each devotional has a word of the day that is also used in the devotional story. The content is relatable with short sentences for ease.
Jesus Today by Sarah Young
This devotional does not have all the colorful illustrations, but it has devotions that new readers will enjoy. They are short and allow new readers to build their reading skills while learning about God. It is entirely written like Jesus is talking.
Hope for the Day by Billy Graham
Billy Graham has a legacy of leading thousands to the Lord. He didn't leave out children because he knew that our future depended on them learning about the Lord. His kid's devotional is easily paired with the adult version by the same title, making family devotions fun for everyone.
Tweens (ages 9-12) Bible Studies
This age group is experiencing so much change. They are entering a world where bullying, self-confidence, and peer pressure are prevalent. The following devotional will encourage and strengthen your tween.
Discover for Yourself Series by Kay Arthur
I am not listing a specific book because they are all good. Each Bible study focuses on an important element to living a Christian life. Right now, my children are working through the one entitled teach me how to pray.
Arthur uses an inductive study method where tweens learn to examine the context of scripture and interpret what it means. She also adds in some fun with an interactive story that runs throughout the study.
The Fruit of the Spirit by T.S. Dobson
This one specifically teaches the fruits of the spirit in a way that tweens can understand. The author has built a study based on what tweens are facing. She also teaches readers how to use a concordance and how we can better understand God.
Becoming A Girl of Grace by Catherine Bird
Catherine Bird has developed this study for moms and daughters. It is a great study designed to spend quality time teaching our girls what being a child of God is all about. Each study focuses on a woman in scripture to teach girls how to love themselves, deal with bullies, and handle emotions.
Teens (ages 13-18) Bible Studies
These are the final years before our precious little ones enter adulthood. This is the time when parents can have the most difficulties with their children and struggle how to keep them from straying away from God.
The following studies can help your teen navigate the changing tides of their lives.
Defined by Priscilla Shirer
Priscilla Shirer is known for her adult Bible studies, but this one is written especially for the teens in our lives. Her study will help teens discover their identity in Christ using the book of Ephesians. It is written to be used daily.
The Bare Bones Bible Handbook for Teens by Jim George
For teens who want a broader bible study, this is it. The Bare Bones Bible Handbook has a chapter for all 66 books of the Bible. Its purpose is to help teens understand the themes of each book, key characters and events, and lessons for everyday life.
YoUnique by Antoinette Sanders
This could be the favorite of every teen. In the front of the study, teens will find a supply list that includes their mobile device. Wow! Each lesson is partnered with an online video. Teens will focus on learning who they are in Christ and how to discern God's instruction.
Bible studies are important to the spiritual growth of our children. At each stage of life, parents need to find studies or devotionals that are age appropriate, engaging, and biblically sound.
I have given you just a sampling of the amazing Bible studies available for kids. My hope is that you can use this list to help make the best choice for your children and family. My prayer is that you can stay strong and persistent in your responsibility to train up a child in the way it should go.
Photo Credit: ©GettyImages/Tutye
---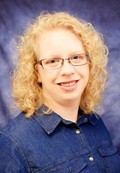 Ashley Hooker is a freelance writer who spends her time homeschooling her two children, ministering alongside her husband as he pastors a rural church in West Virginia, and writing about her faith. Currently, she is a contributing author for Journey Christian magazine. She has taken part in mission trips with the NC Baptist Men during the devastation of Hurricanes Katrina and Harvey in Mississippi and Texas. In her local church, she has served on various committees focusing in the area of evangelism along with traveling to West Virginia and Vermont to share the Gospel. Her dream is to spend her time writing and sharing the love of Christ with all she meets.
Parents: Need Help Navigating Our Crazy Culture with Your Kids? Listen to Our FREE Parenting Podcast!
Christian Parent/Crazy World with Catherine Segars is available wherever you listen to podcasts. Listen to our episode on battling for your kids in prayer by clicking the play button below:
The views and opinions expressed in this podcast are those of the speakers and do not necessarily reflect the views or positions of Salem Web Network and Salem Media Group.
Related video:
Are you in the trenches with your toddlers or teens? Read Rhonda's full article here!