Best Decisions a Grad Can Make: A Strong Foundation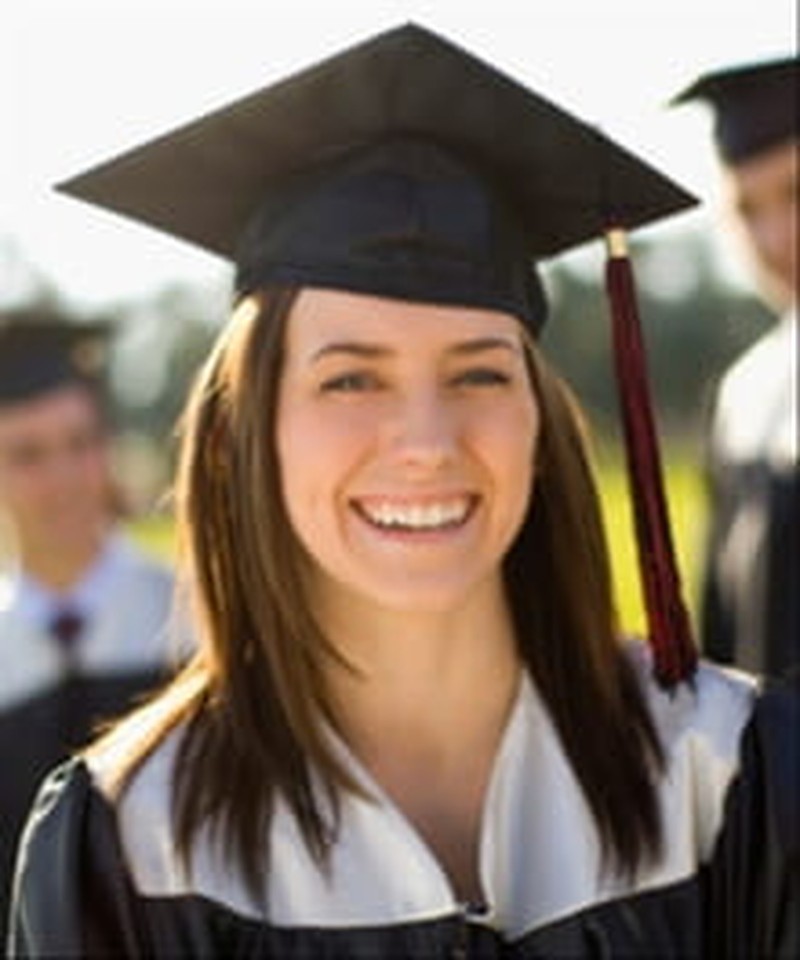 In one year, our youngest son graduated from high school, our middle son graduated from university, and our oldest and his wife graduated from graduate school with a Masters degree. We felt immersed in the mind of a graduate, so our family joined us to write 10 Best Decisions a Graduate Can Make. This small gift book is packed with advice to build a strong foundation for a life. I told one of my friends, "10 Best Decisions a Graduate Can Make is meant for high school and college graduates but it is really just smart advice for anyone who wants the best life God offers!"
One of the pieces of advice is to surround yourself with the best people possible, so here is some of the advice we have for graduates — or anyone who is looking for the abundant life Jesus has planned for each of us:
As a graduate, you have a web or network of key relationships that will provide insight and wisdom for your decisions. The Bible says there is victory in a multitude of advisers (Proverbs 24:6). Because this group of people is so valuable to your future, we'll call this your "successnet." Who are some of these key players and why do you need them in your life?
You Gotta Have Friends
Friends are key players in your successnet. Your friendship circle is a great source of energy, encouragement, and enjoyment. So how do you find good, like-minded friends who share similar interests and values? A few ideas are: church, Christian and service clubs, work, mutual interests and hobbies and volunteering.
Could You Use a Little Advice?
You will face some intense decision points in your journey when you will want trusted people to help you discern your best course of action. Some mentors you'll want as a part of your successnet are:
Clergy. A pastor, college or youth pastor, director of women's or men's ministry, chaplains, parachurch or campus staff workers, or professors are some possibilities for mentors. Be proactive. Go to the local Christian bookstore and ask which church in your college town have strong college ministries. Go to the college website and look at the list of clubs and email leaders. Get church recommendations from your denomination, then call the youth pastor or college pastor before you go and tell him/ her you'd like to meet up when you come to services the next week, or follow up after you attend church and take the youth pastor to coffee, or bring a coffee to his office for a quick hello. Don't wait for people to reach out to you, you reach out to them!
Caring leaders. Student small-group or Bible study leaders, upperclassmen or club leaders, business leaders, older women or men in your church, or mature Christians you meet during your college or early career years can provide guidance. Again, look for ways to make connections with these busy quality people. Enjoy a hobby, attend their study, offer to serve in their ministry — plug in!
Counselors. If you've experienced trauma or are lugging around emotional baggage from your past, it can be well worth the time, effort, and cost to interact with a counselor to rebuild the affected areas of your life.
"No matter what accomplishments you make, somebody helps you."—Wilma Randolph
Expand the Net
In your late teens and early twenties, you'll want to methodically take ownership of your life. These are some other professionals you will want to get to know:
Health-care professionals
Insurance agent
Financial adviser
Lawyer or legal help
Automobile dealer and mechanic
Realtor/mortgage broker
Contractor/home maintenance person
Have you identified all or most of the key people needed for your successnet? If you haven't, ask your parents, mentors, older friends who have made the step into college or grad school for their advice on which relationships need to be built and how to go about making those new connections.
Proverbs 3:19 explains, "By wisdom the Lord laid the earth's foundations ..." so if God thinks foundations are vital, so should we! Psalms 89:14 shares what is at the foundation of God's throne: "Righteousness and justice are the foundation of your throne; love and faithfulness go before you." Notice love is one of the main elements? Life is all about relationships!
Bill and Pam Farrel are relationship experts, international speakers, and authors of over 35 books including bestselling Men Are Like Waffles, Women Are Like Spaghetti. This article has been adapted from 10 Best Decisions a Graduate Can Make (Harvest House). Other helpful resources for parents of grads would be Teen Relationship Contract and the Freshman Foundation, which are a series of discussions you can have with your soon-to-be college student to dialogue on vital topics they will face in college. These helpful resources and more can be found at www.Love-Wise.com.
Publication date: May 22, 2012