Build a Fathering Support Team
Ken R. Canfield, Ph.D.

The National Center for Fathering

2005

15 Feb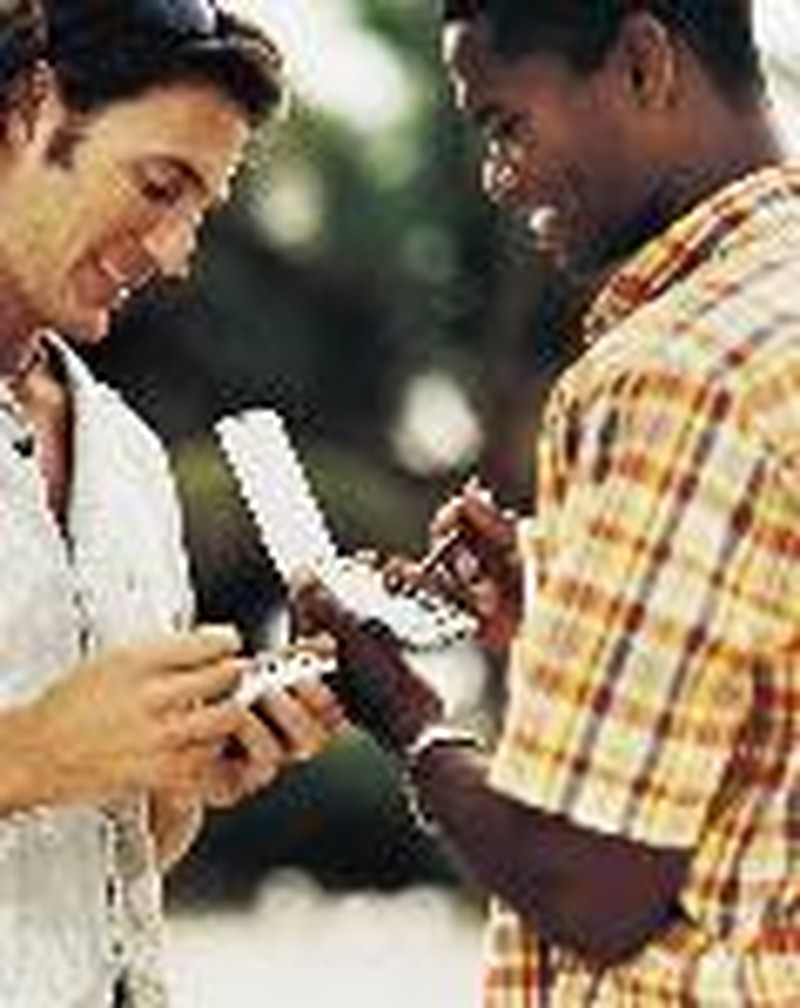 Fathering is not a one-man job. We need all the help we can get from a wide array of significant others. This great drama -- and comedy -- is never a one-man show. The support we get often determines how we do as dads.
Your wife is your most obvious colleague on your fathering team. You may not know how to handle each situation, but it sure helps when you have a partner who cares for your children just as much as you do. Being part of that team makes a huge difference. You share struggles, you discuss options, you brainstorm courses of action, and you gain confidence when there's someone there with the same goals and purpose who supports your efforts.
Other dads are also an important resource for you as a father. They're all around you -- in your church, on your block, and at work. They're walking treasures of experiences and insights. Some of them have kids who are hard to handle, or kids who strayed from the path they intended. Why learn by trial and error when help is so close?
Or, an older man might serve as a fathering mentor for you. He's been through his children's teen years. He's dealt with the discomfort that comes for a dad when he sees his daughter bloom into a woman; he's learned how to juggle his career and family life; he's overcame his fear of talking to his children about spiritual matters.
These guys are out there -- brothers, mentors, men like you who want to live a life pleasing to God. They'll share insights, listen during hard times, pray for you, and be available to help at any time. Get involved in a supportive, challenging small group of dads, and see how God can change your fathering.
And we must not forget -- nor take for granted -- God's place in our fathering. He's the most important Member of the team -- the heavenly Father who loves your children even more than you do. God wants you to succeed as a dad.
Our ultimate goal as Christians and as fathers should be to imitate God the Father, as it says in Ephesians 5:1. He's the ultimate Father, with the power to help us become the fathers our children truly need. As we meditate on the attributes of God, we can gain a better understanding of our own roles as fathers. We can no more fully grasp God's fatherly qualities than we can understand infinity, but we can begin to comprehend how He is present with us, how he is consistent, forgiving, accepting, generous, faithful, kind, patient, gentle, protective, and persevering.
We need to draw close to God, know Him personally, and use that insight to imitate Him in our own fathering. Like me, you probably fall far short. It isn't easy, but don't be discouraged. God doesn't call you to something without equipping you to succeed. A continuous effort to know Him better and be more like Him will have an impact on our lives and our fathering.

Benefits of Small Groups
Are you in a men's small group? If not, here are some of the benefits you're probably missing:
1. New ideas and perspectives to help you keep from falling into a rut in your fathering, and to restore a new, more flexible, optimistic perspective.
2. Practicality. It's invaluable to bounce ideas off other men who will help you ground your thinking in reality and brainstorm for positive responses to fathering challenges.
3. Friendship and trust. A fathering group allows you to share about what's going on in a confidential, supportive environment. Sometimes just being able to vent an emotion or relate a struggle is all you need in order to think more clearly about your family.
4. Accountability. You need to be held accountable for how you're living out the principles in God's Word -- someone who will look you in the eye each week and ask, "So, what did you do with what you learned last week?" You need other men to help you, to force you to be honest about your life, to apply the effective fathering practices you learn.


The National Center for Fathering was founded in 1990 by Dr. Ken Canfield because every child needs a dad they can count on -- someone who loves them, knows them, guides them and helps them achieve their destiny. Visit  www.fathers.com for more articles and resources to assist dads in nearly every fathering situation.