What Makes Citizenship Worth Celebrating?
Sharon Beth Brani

Crosswalk.com Contributor

2011

1 Jul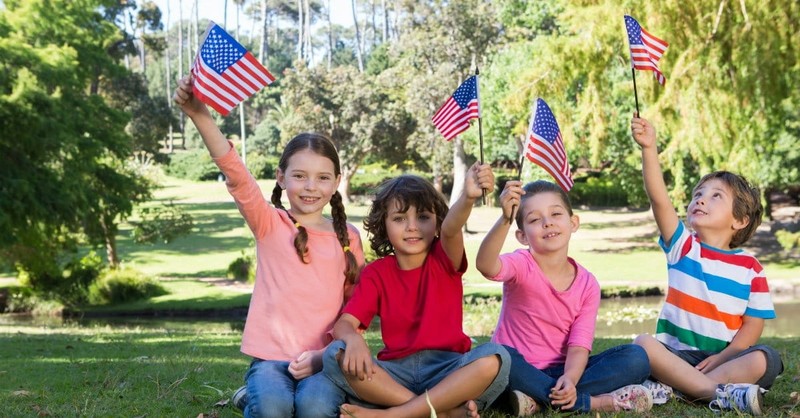 I have always enjoyed celebrating the Fourth of July. As a child I counted the days until the colorful parade with floats and bands. I liked the picnics and awesome firework displays. But as I grew older I became more aware of the importance of that day and all that it symbolizes. The year that my newly adopted daughter became a citizen of the United States of America crowned all of my Fourth of July's and moved me to grateful tears.
Noelle was adopted from Russia in 1993. When I brought her home to the States she received only temporary citizenship. A year later though she was invited to attend a ceremony with other adopted children to formally receive her United States citizenship. Families and friends gathered together on that warm day to witness the memorable event. And although I was so excited for her, my one year old daughter was oblivious to all that was going on.
First they gave her a small Russian flag to hold. She waved the colorful flag back and forth in her hand while numerous speakers explained the significance of citizenship. At long last the moment arrived when all the parents were told to bring up their children to receive their own American flag. I stepped forward with the rest and watched as they handed the small flag to my daughter.
She reached for it with the joy and gladness of a child. Her brown eyes danced as she waved her flag back and forth again and again. I took a picture to capture the beautiful moment.
Welcome my little American, I thought. You've come a long way.
On this Fourth of July I remember again not only the ceremony but also the privileges of being an American citizenship. My daughter does not take it lightly. Ask her today at eighteen and she would tell you that she is not only grateful to have been born in Russia but also to now be an American.
As Christians we too hold a priceless citizenship in heaven which cost our Lord everything. We not only have freedom from the curse of sin but all the riches in Christ Jesus are ours. Like my little girl, we too are often oblivious to how important that is. We live day after day taking for granted the awesome privileges of being free. We waved our little flags, so to speak, back and forth but have limited concept of all that our heavenly citizenship means.
But this Fourth of July let's take time to reflect on the gift of freedom that we have. Let's say our thanks to those who sacrificed themselves so that we could have these freedoms. And most of all, let's remember to thank our Lord for the life He gave so that we too can celebrate true freedom.

Sharon Beth Brani lives in Culpeper, VA..Her greatest treasures are her Lord and her two adopted daughters. She is a licensed professional counselor and a specialized adoption coach working with adoptive families. She helps the adoptive parent and their children to maximize the adoption process and to enjoy a lifetime of committed love and growth in a healthful family situation. Her website is www.heartprintsadoption.com. She can be reached at sharon@heartprintsadoption.com