Choosing God's Way: What Dads Today Can Learn From Joseph, 3
Eva Marie Everson

Author & Speaker

2003

17 Mar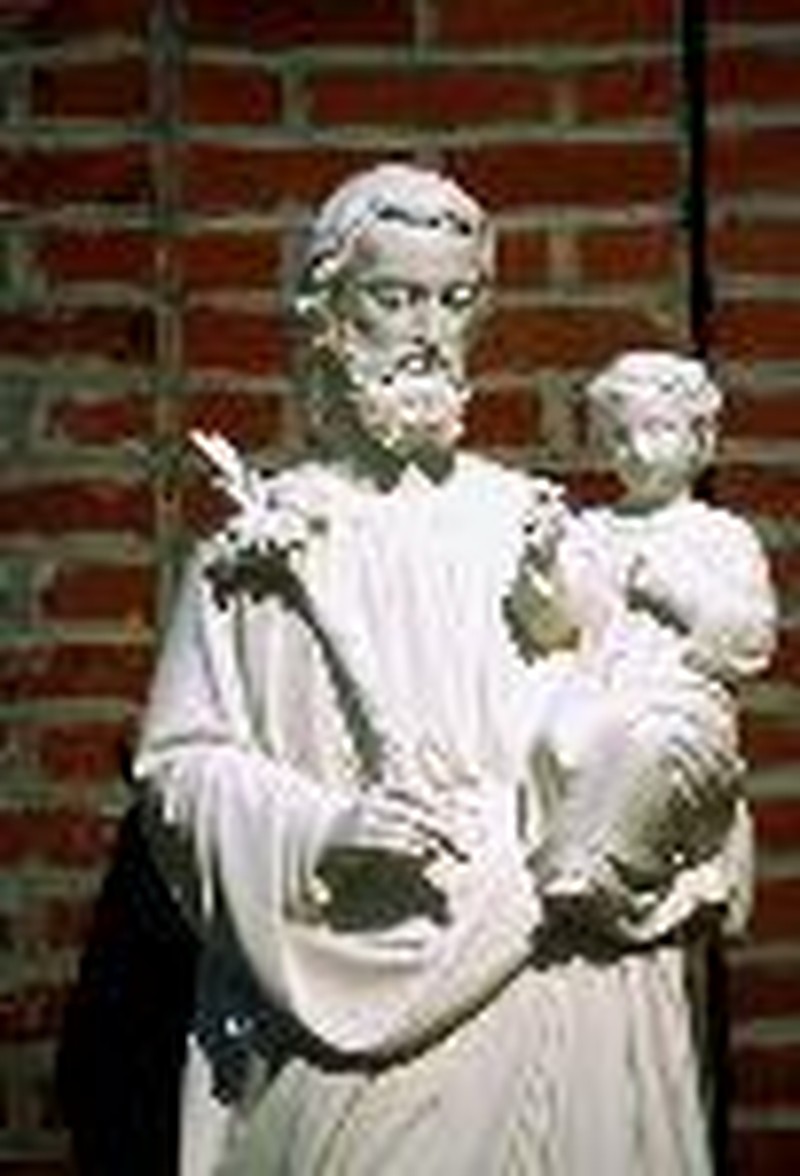 Sometimes we do what is right, but with selfish reasons. Other times we do what is right, in an effort to pay for our sins. We do not often do what is right because it is right. Such rare behavior shines like stars at midnight. ~~ Jeff, a dad
Brian stared at his wife in disbelief. They'd only been married a couple of years, he was months from finishing school, and he'd made careful plans for the rest of their lives. As soon as he graduated, he'd decided, they would take the money he'd been secretly saving and treat the two of them to an exotic island getaway. After they returned home, he'd begin his part-time job and head back to school to get his Master's degree. The job-which would take up about 30 hours a week-was fairly decent paying. Perhaps, given another year, they could move into a starter home. Maybe even buy that Sea-Doo he'd been eyeing over at the water sports store. Give it another couple of years and they'd be ready to start a family.
But, now...with this piece of news from his wife...the pieces of the puzzle weren't falling into place as he'd planned them.
"Pregnant," she had said. "With twins," she had added. And then, as though that weren't enough, the final, "The doctor says I can't work standing on my feet anymore...." Did Brian hear the word "complications?"
It took him awhile for it all to sink in. He didn't want to hurt his wife with the disappointment he felt at hearing the news. But, later that evening, when he went to the Lord in prayer, he confessed: "This wasn't what I wanted...but apparently, it is what you want. Help me to accept this, Lord...and I promise I'll be the best father I know how."
Biblical Background
We can't know for certain the kind of life Joseph had before we meet him in the Gospel story, but we can be certain he wasn't sitting around twiddling his thumbs. He was most likely a very busy man; after all, he was a carpenter (or a stone mason)- the kind of work that does not lend itself to leisurely lunches and golf on Wednesdays. This was physically stressful work, often conducted from early in the morning till late in the day, on the outskirts of town. 
He was also betrothed to a young girl named Mary. Perhaps, as he worked, he thought of her; of the life they would have together once he brought her home to be his wife. Maybe he thought about the children they would have. Sons to work along side him...daughters to bless their home, to be taught by their mother, and who would one day grow into young women and become the wives of a fellow Nazarene?
That would all come in time, of course. No need to rush things...first he must get his home ready for the day he would exchange vows with Mary. Then...after a season....
What We Do Know
We know from Scripture that shortly after Mary's betrothal to Joseph, she left Nazareth to visit her relative Elizabeth, who was in the sixth month of pregnancy, and that she stayed for three months. Do you wonder if Joseph was concerned about his intended? Did he find it strange or alarming that she would up and leave "in haste?"
Luke 1: 39-40(KJV): And Mary arose in those days, and went into the hill country with haste, into a city of Judea; and entered into the house of Zacharias, and saluted Elisabeth.
Or, did he figure she'd be home soon?
We don't know. But we do know that having Mary come to him with the news of her pregnancy wasn't part of his life's plan for the two of them. Who was the one who had impregnated her? How could she have done this to him? Hadn't she drunk from the cup, promising to be his wife forever?
Think About It
As much as the news must have shocked and disappointed Joseph, you can imagine that being the foster father for the Son of God never (or rarely, at best!) entered his mind. Yet, having just heard from Mary that she was pregnant, he is now told by God through an angel that his (Joseph's) entire life is about to change. Whatever you thought life would be like, Joseph, go 180 degrees to the opposite.
Matthew 1: 18-25(NIV): This is how the birth of Jesus Christ came about: His mother Mary was pledged to be married to Joseph, but before they came together, she was found to be with child through the Holy Spirit. Because Joseph her husband was a righteous man and did not want to expose her to public disgrace, he had in mind to divorce her quietly. But after he had considered this, an angel of the Lord appeared to him in a dream and said, "Joseph son of David, do not be afraid to take Mary home as your wife, because what is conceived in her is from the Holy Spirit. She will give birth to a son, and you are to give him the name Jesus, because he will save his people from their sins." All this took place to fulfill what the Lord had said through the prophet: "The virgin will be with child and will give birth to a son, and they will call him Immanuel" --which means, "God with us." When Joseph woke up, he did what the angel of the Lord had commanded him and took Mary home as his wife. But he had no union with her until she gave birth to a son. And he gave him the name Jesus.
This will not be the only time we read of Joseph bending his plans to the will of the Father. (In the above case, dads, if I may be so bold in my honesty, not only did Joseph swallow his pride-I think-to do the will of God, but we must all be certain that having "no union with her until she gave birth to a son" wasn't how he imagined his wedding night. Especially when we consider the customs and traditions of the wedding, the wedding night, and the morning after. This night was OH! so important!)
After the birth of Jesus, the visit by the shepherds and the magi, Joseph was once again visited by an angel, warned to take his little family to Egypt in order to escape the death sentence the fanatical and evil King Herod had passed down for the baby boys two years old and under.
Matthew 2: 13-15:  When they had gone, an angel of the Lord appeared to Joseph in a dream. "Get up," he said, "take the child and his mother and escape to Egypt. Stay there until I tell you, for Herod is going to search for the child to kill him." So he got up, took the child and his mother during the night and left for Egypt, where he stayed until the death of Herod. And so was fulfilled what the Lord had said through the prophet: "Out of Egypt I called my son."
Egypt? This certainly wasn't in Joseph's plan-to leave his home and family and all that he knew without so much as a chance to run his change of address card down to the post office? But did he object?
No. Our man Joseph, the Bible says, got up from his sleep and left with Mary and the toddler, Jesus.
When Herod died (4 B.C.), the angel again visited Joseph and told him it was safe to return to Israel. Joseph, ever compliant to God's divine plan for his life and the life of his little family, returned. Visited a fourth time by the angel, Joseph settled in Nazareth, fulfilling prophecy. 
Dads Today
"Deadbeat Dad" is a phrase we hear often these days. It describes a man who has biologically fathered a child, but who does not support the child or take part in the child's life. Rearing the child is left to someone else while, perhaps, personal dreams are pursued.
Joseph doesn't fall into that category. Joseph is one of the finest examples of a human being who placed his very life on hold in order to do the will of God; to raise a young boy into manhood; a man who was the Son of God.

What a treasure! Can you imagine the heavenly homecoming Joseph received as the earthly father of Jesus by THE FATHER of Jesus? "Well done," hardly begins to describe it.
Personally, I can hear Joseph whispering, "Once upon a time, I had a dream of what my life might be...and then I had a real dream. I followed God's will, and in doing so, I held my Savior moments after he was pushed into this world...I played with Messiah when He was a boy...I taught Emmanuel the craft of building something out of nothing...I heard the Son of God laugh...and He called me 'Abba.'"
Dads, what greater reward, what finer plan, than to raise children of God?
 

Eva Marie Everson is the author of Shadow of Dreams & Summon the Shadows and an award-winning national speaker. She can be contacted for comments or for speaking engagement bookings at Bridegroomsbride@aol.com or you can go to www.evamarieeverson.com
Other Articles in This Series:
What Dads Today Can Learn from Joseph
Being a Dad of Quiet Wisdom Earns Respect of Kids