Create Teachable and Reachable Moments
Steve Diggs

Personal Finance and Life-Skills Coach

2011

26 Aug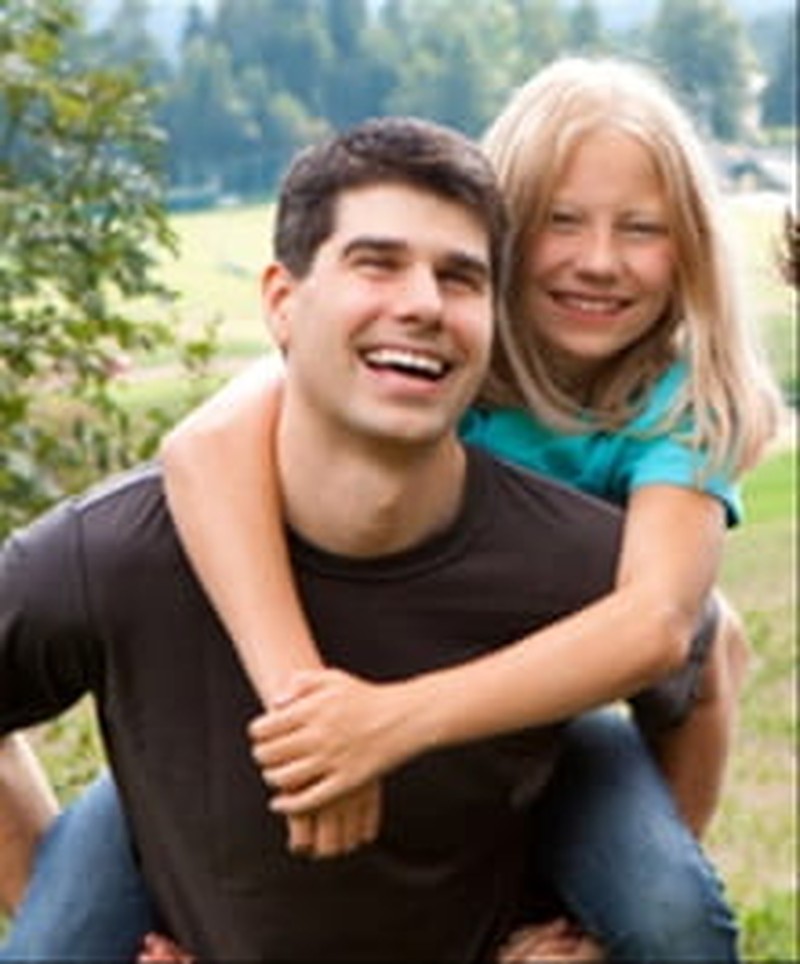 As I write this, it's about 7:30 am. I'm up, dressed, and ready for one of my favorite things—a bike ride. Now when I say "bike" I'm not talking about some wimpy, peddle-pushing, complete with a basket-on-the-handlebars model.
Oh no.
I'm talking about my black, fuel-injected, 1360 cc, Harley Davidson Road King. You may have heard about the Terminator. They call me the Sermonator! This is that moment when I wish I could make one of those manly grunts like Tim Taylor used to do on Tool Time.
Yeah, yeah. I've heard all the jokes about bikers: What's the difference between a Hoover and a Harley? The location of the dirt bag. Or how about this one: A motorcycle is a vehicle with two wheels and a nut on top. I'm not trying to convert you into a biker. This is simply an illustration to help me make a much bigger, more profound point.
In fact, I do like my motorcycle, but what makes it special is what it has done for my relationship with the kids. I talk a little about my kids in the No Debt No Sweat! Christian Money Management Seminar. All of our children have enjoyed riding with me on the bike. But the one who has really made these freewheeling miles most special is our youngest daughter, Mary Grace. In about forty-eight hours Mary leaves to go back to college.
This will be the beginning of her junior year at a university that is ten hours away from Mom and Dad! I'm bummed. But Mary won't know it this morning because in just a little while we're due to mount the old iron horse and go cruising. Mary has never lived a day of her life that wasn't overflowing with activity. She has more fun, friends, and things to do than any kid I know. She'll probably squeal in my ears as we ride—and serenade me with Beach Boy songs.
But there is another reason why Mary and I are going for this ride that she probably doesn't even realize. I'm hoping it will offer a teachable (and reachable) moment. Now, before I go further, let me explain why I put an emphasis on the word "reachable." There have been far too many times during my decades of fatherhood when I've been gung-ho about teaching an important principle, but I was stupid on how I went about it. I have a knack for picking the worst times to try to communicate important stuff to the kids.
Mary (bless her heart) has never been shy about pointing out this deficiency in my skill set. So hopefully, today I will find that sweet spot—a reachable moment that, in turn, can become a teachable moment. Maybe when we stop for a snack or to find shelter to let a rain shower pass, I'll be able to ask her about her walk with Jesus. Or maybe we'll discuss some of her spiritual questions. Possibly, God's Spirit will prompt me to share a nugget that will help her through a tough time that may arise in the next semester.
Ever since we had children Bonnie and I have looked for teachable moments. We did the formal stuff of course. When the children were smaller we had regular family devotionals and Bible studies. And since Bonnie home-schooled all four, she was able to weave biblical teaching into many of their classes.
For me, it's been a bit of a challenge to find the perfect approach for each of these four strikingly different personalities. It's taken some real imagination. Joshua was always ready to talk about any spiritual topic. By the time he was about seven we would get up early some mornings and read the Bible, discuss what we were thinking, and have a cup of juice or coffee. For Emilee, some of our best conversations happened when some other life event had caused her to come home elated or defeated. Megan still teases me about how I would simply "pop up" at her college dorm or wherever she was on campus for a surprise visit, a cup of coffee, and some conversation.
We established this pattern of providing teachable moments very early in the kids' lives. One of the things that the kids loved the most was our "midnight fun runs." This practice raised the eyebrows on some of the more traditional parents in our circle of friends. But so what. I wasn't doing it for them. I was doing it to build relationships with Megan, Joshua, Emilee, and Mary Grace.
Midnight fun runs were a bit like what we used to call late-night refrigerator raids—on steroids. Here's how they worked: Occasionally, on a non-school night, I would wake up one of the children so we could "sneak" out of the house for a snack. (I found that using the word sneak added an extra dimension of excitement and intrigue). Once in the car, we'd head for that child's favorite all-night eatery—ice cream, donuts, burgers and fries—it didn't matter. The point was, this was our special, "secret" nighttime fling. And the best part of these nocturnal trips was that they gave me a chance to teach important principles in a positive atmosphere.
Too often we wait until the flood of life's problems has crashed through the dam and is overwhelming our homes and families. By finding teachable moments all along the way you can avoid many of the harsh, negative, combative, and destructive events of life. By pre-acting you will have to do far less reacting. If daddies would find moments to encourage their sons and daughters to be pure until marriage, there would be far fewer of those middle-of-the-night, gut wrenching, tearful conversations trying to decide how to deal with an unexpected baby. There wouldn't be as many frantic trips to the emergency room because of stupid behavior. In a phrase, we would spend far less of our time trying to put the toothpaste back into the tube of life.
From his earliest teachings to humanity, God has urged parents to parent: "These commandments that I give you today are to be upon your hearts. Impress them on your children. Talk about them when you sit at home and when you walk along the road, when you lie down and when you get up. Tie them as symbols on your hands and bind them on your foreheads" (Deuteronomy 6:6-8, NIV).
Well, Mary and I are back. We covered more than forty miles in the beautiful area south of Nashville. We stopped for soda and coffee. And we talked about lots of stuff. And no, I won't tell you what it was. That would be a betrayal of Mary Grace. But suffice it to say, I feel like we covered some critical topics—and grew closer to one another and God in the process. And yes, she sang to me. Plenty of Beach Boy music—with a nice sprinkling of everything else from Bill Haley, to Elvis, to Motown. All in all, it was a good ride. Actually, I'd call it one of the best rides of my life.
Steve Di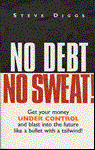 ggs has presented the No Debt No Sweat! Money Management and ReTooled & ReFueled Essential Life-Skills Seminars over 500 times at churches, colleges, conferences, employee groups, and other venues nationwide. Visit Steve at www.NDNS.org, www.RetooledAndRefueled.com or www.SteveDiggs.com or call 615-834-3063.  The author of seven books, Steve has been a TV commentator, syndicated columnist, minister, and, today, is a fulltime speaker.  For 25 years he was President of the Franklin Group, Inc. Steve and Bonnie have four grown children whom they have home schooled.  The family lives in Brentwood, Tennessee.
No Debt No Sweat! Christian Money Management Seminar teaches God's people
how to use God's money God's way. More at www.NDNS.org.
ReTooled & ReFueled: The Essential Christian Life-Skills Seminar shows Christians how to live for the beautiful bye and bye—while dealing with the nasty now and now.  More atwww.RetooledAndRefueled.com.