Cultivating Emotional Health In Our Children
Vicki Courtney

Virtuous Reality Ministries

2006

29 Nov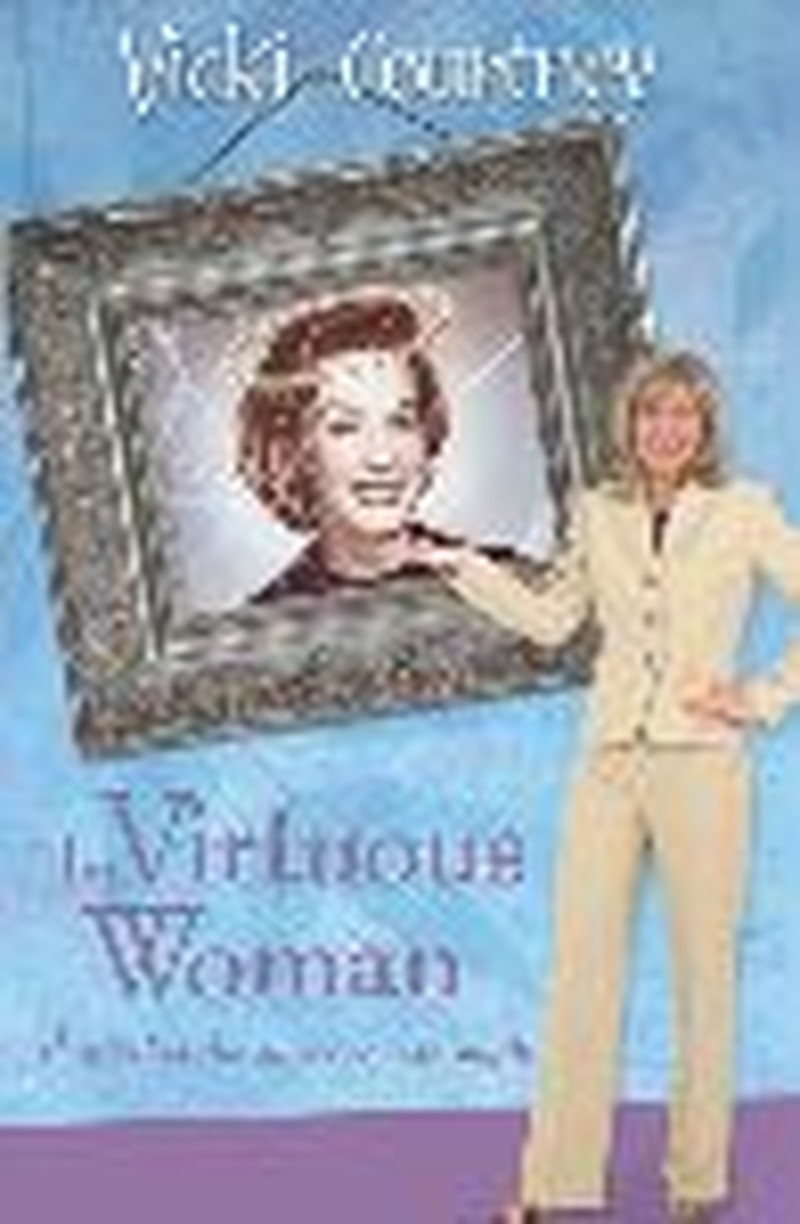 In a recent conversation with a friend regarding the challenges of parenting, my friend said, "When it's all said and done, I just want my kids to grow up and be happy." I'm sure we can all echo her sentiments, but as Christians, we must distinguish the difference between the world's brand of "happy" and God's brand of "happy." While the world aims for happiness through success, prosperity, and material possessions, Christians should, instead, aim for joy.

Years ago in my weekly young mother's group led by my mentor, Ada, it was not unusual for the group to turn into a "whine" fest at times over never-ending piles of laundry, sick children, unappreciative husbands, and you-name-it. Of course, Ada, being the godly woman she is, would listen emphastically but challenge us to live by Colossians 3:23, which says, "Whatever you do, work at it with all your heart, as working for the Lord, not for men." She made it clear that joy is a choice. It is not dependent on cicumstances but is rooted in the knowledge taht we are loved beyond measure by God.

I would go home encouraged by her gentle reminder, possessing a renewed commitment to find joy in everything. When my kids spilled juice on my newly mopped floor, I would try singing "The Joy of the Lord Is My Strength" over and over to brainwash myself while cleaning up the mess. It usually worked--until they dumped cereal on the floor before I finished cleaning up the juice. By that point my joy had taken a hike, dragging the song with it. Yet as I practiced this truth over the years, I began to notice that my attitude gradually changed, and along with it, so did my kids' attitudes. Now this is not to say that I don't still enjoy a good whine from time to time, but it's more the exception than the rule.

If we are to have homes filled with joy, we must first model joy to our children. Like it or not, we are the emotional facilitators of the home. You've hears it said: "If Momma ain't happy, ain't nobody happy." Being a mother is the most difficult job I have ever had. It forced me to address my own weaknesses. It forced me to become responsible. It forced me to get over my own issues so I could address my children's issues. It forced me to come to the end of myself. Praise God for children! Of course, my poor firstborn child got to be th guinea pig as I experimented with this parenting thing while trying to juggle my own emotional insecurities. Poor Ryan has the double whammy -- firstborn child of two firstborn parents. (In addition to setting aside money for his college education, we ae throwing in a little extra for therapy.)

If we are to look well to the ways of our households, we need to provide them with homes where their feelings are validated and treated with care. This will be difficult to implement for those mothers who grew up in homes where emotions were taboo or altogether ignored. I'm sure we all desire to raise children who feel comfortable trusting us with their innermost thoughts, fears, and feelings, but sadly, few of us have learned to trust anyone with our own. Take it from someone who stuffed her feelings and adopted a "buck up little camper" attitude early in life -- it's nearly impossible to address your children's feelings if you've built walls around your own. One of my greatest spiritual breakthroughs in my Christian walk came through a marriage course -- called Intimate Encounters -- offered by my local church. The course was based on the book by the same name authored by David and Teresa Ferguson.1 My clue to run should have been the word intimate. I was so antifeelings that my husband and I had to go through it twice (thanks to me, we flunked the first time!). We eventually graduatead and went on to lead marriage small groups in our church. We even led a "Parenting with Intimacy" group in our church that trained parents to implement the same principles with their children that they had learned in their marriage group.

In my "intimacy training" I learned valuable tools, such as asking my children, "How did that make you feel when such-and-such happened or so-and-so said that?" I learned the art of responding to my children's hurts with compassion rather than facts, logic, and reason. I learned that it was OK to go to my children and say, "I was wrong for such-and-such. I am so sorry. Will you forgive me?" I learned the importance of getting into their worlds versus spending time with them and expecting them to get into mine. I learned the importance of reminding my children that when they are hurting, their father and I do not desire that they hurt alone. We are available to hurt with them. When my daughter hit the teen years and became more resistnant to verbally sharing her feelings, I began to e-mail her occasionally and ask her open-ended questions. She found it a much more comfortable method of communicating with me (and more humorous at times -- especially when I would e-mail her from the next room!). It provided a creative means of staying in touch with her during a time when many girls pull away from their parents. However, before you try this with your fickle teenager, be warned that had her father and I not established the intimacy principles early in her growing up years, I'm not so sure she would have replied to my inquisitive e-mails! If upon reading this you come to the conclusion that you have lost touch with your older kids when it comes to communication, focus first on building the relationship. Have no other motive than that of spending time with them. Pray that they will eventually see you as a safe and trusted harbor to whom they can bring their hurts, frustrations, and fears.

Can you imagine if the majority of adults today had been raised with such healthy communication principles in place? If people were to learn healthy methods for sharing thier feelings, such as the intimacy principles I had the privilege of learning, I have no doubt that addictions and other forms of escape would decline. The need for counseling would decrease. Cases of depression would be reduced. Marriages would be more stable. Divorce rates would decline. Families would be closer. Churches would be healthier. And God's people would be equipped to move forward and tend to the needs of others.


Excerpted from The Virtuous Woman by Vicki Courtney, © 2004, pps. 163-166.  Used by permission of Broadman & Holman Publishers, http://www.broadmanholman.com/.

Vicki Courtney is the founder of Virtuous Reality Ministries and www.virtuousreality.com, an online magazine for middle school girls, high school girls, college women, and women. She is a national speaker and best-selling author of Your Girl: Raising a Godly Daughter in an Ungodly World, as well as several popular Bible studies. As a speaker and writer, she is transparent, humorous, hard-hitting, and practical. Her passion is to encourage women to oppose mediocrity and find fulfillment in the abundant life offered by Christ. She resides in Austin, Texas with her husband, Keith and their three children, Ryan, Paige, and Hayden.