Dad, Daughter Offer Advice on Surviving Troubled Teen Years
Mary Rettig

Agape Press

2005

20 Sep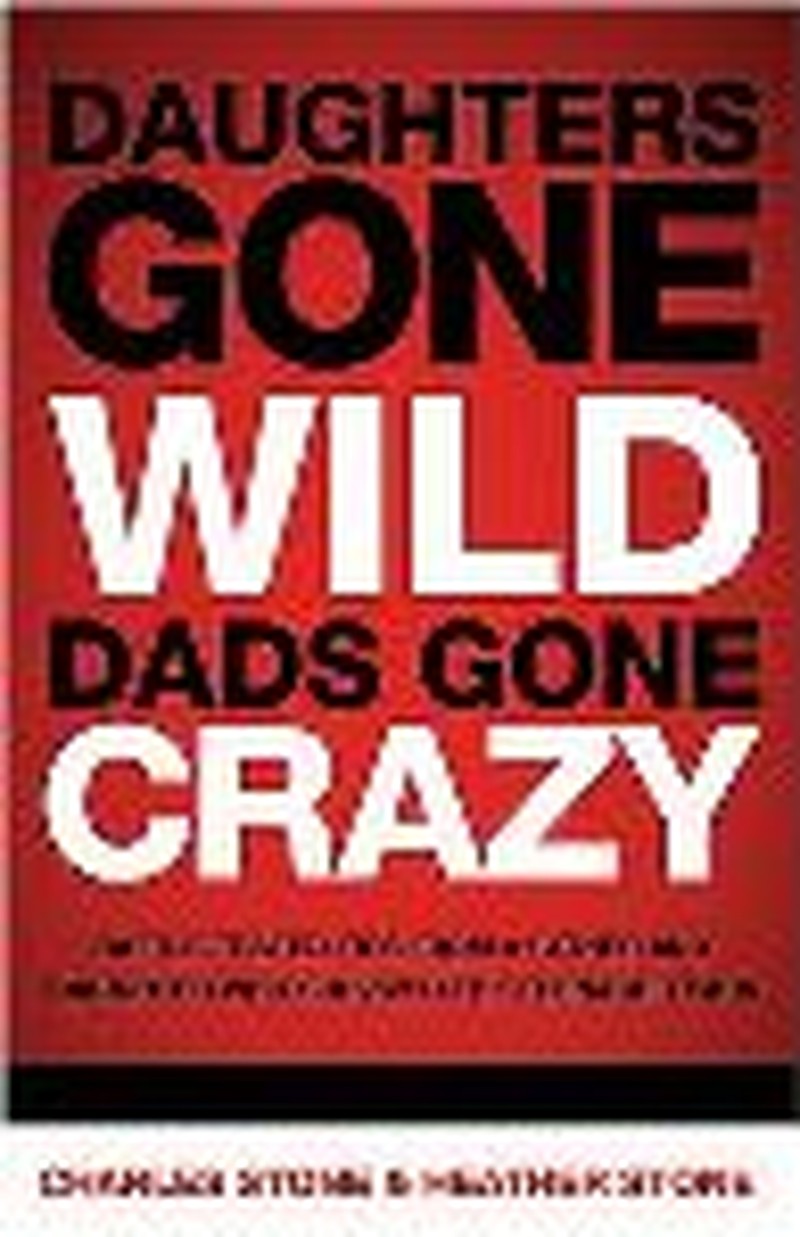 Illinois pastor Charles Stone and his daughter Heather have teamed up to share their testimony about how, with God's help, they made it through her troubled adolescence with their relationship intact. The result is a book called Daughters Gone Wild, Dads Gone Crazy: Battle Tested Tips From a Father and Daughter Who Survived the Teenage Years (W Publishing Group, 2004).
Many parents are in crisis today, Stone asserts, and his hope is that the book will provide them some solace and help. The minister, who serves as senior pastor of the Ginger Creek Community Church in the suburbs of Chicago, has written a number of magazine articles for parenting. And he has his daughter, a former rebellious teen, to thank for the rigorous field experience that honed his knowledge on the subject.
Stone says he can well relate to the popular television show "Brat Camp," after watching his teenage daughter go through 15 psychologists, 12 high schools -- four of which expelled her -- four rehab centers and two house arrests. "We went through six years of crisis with Heather," he recalls, "from 9-1-1 calls to brat camps to boys, drugs, alcohol -- all that sort of thing."
Although it was not always obvious at the time, Stone explains that the struggles and tests he went through with his wayward teen turned out to be real learning experiences. "And in retrospect," he notes, "we realized there were some of these relational life preservers that helped us sustain our relationship. So Heather and I both wrote the book together to give hope and help to parents."
But Daughters Gone Wild is not just for parents, Heather is quick to emphasize. Each chapter is divided into halves, one for daughters and one for fathers, she says, and there are small snippets for mothers of rebellious teens throughout the book as well.
Another thing Heather tends to emphasize is that, just because a child is raised in a Christian home, that fact does not exempt the child from rebellion. In fact, the minister's daughter adds, it can even happen in a Christian school. Her own rebellion did, as she vividly recalls.
The young woman, who describes her adolescent self as "the typical nerdy kid," grew up taking some flak. "And at one point the boys in the class all got together and wrote me this mean note," she says. "And this was, I mean, after years of kind of taking the abuse. So, I just thought, you know, I've had it with this Christian stuff, and I've had it with God. And so I just went the polar opposite way."
That was the catalyst. But Heather, now a college student and an aspiring nurse, is unsure now exactly why she rebelled. Trying to speculate, she says, "I just ... I don't know. I think I was just looking for something. I was looking for some sort of sense of belonging or acceptance."
According to her father, parents of teens going through a period of rebellion have to learn unconditional love during this time. Many times, he adds, this love -- along with patience, forgiveness and grace -- can help to bring the prodigal home.
Charles Stone and Heather Stone both agree that God's grace sustained them through those trying years and preserved their relationship, bringing them through difficult times to emerge stronger and closer than they ever could have imagined. Now, they hope the advice and encouragement in their book will help show other dads and daughters, and mothers and daughters as well, that God offers hope -- even amidst the storm of a difficult adolescence.
Mary Rettig, a regular contributor to AgapePress, is a reporter for American Family Radio News, which can be heard online.
© 2005 AgapePress all rights reserved.