Did You Know of This Single Mom?
Donna Stanger

staff writer for Hope & Help for the Single Mom

2004

14 Apr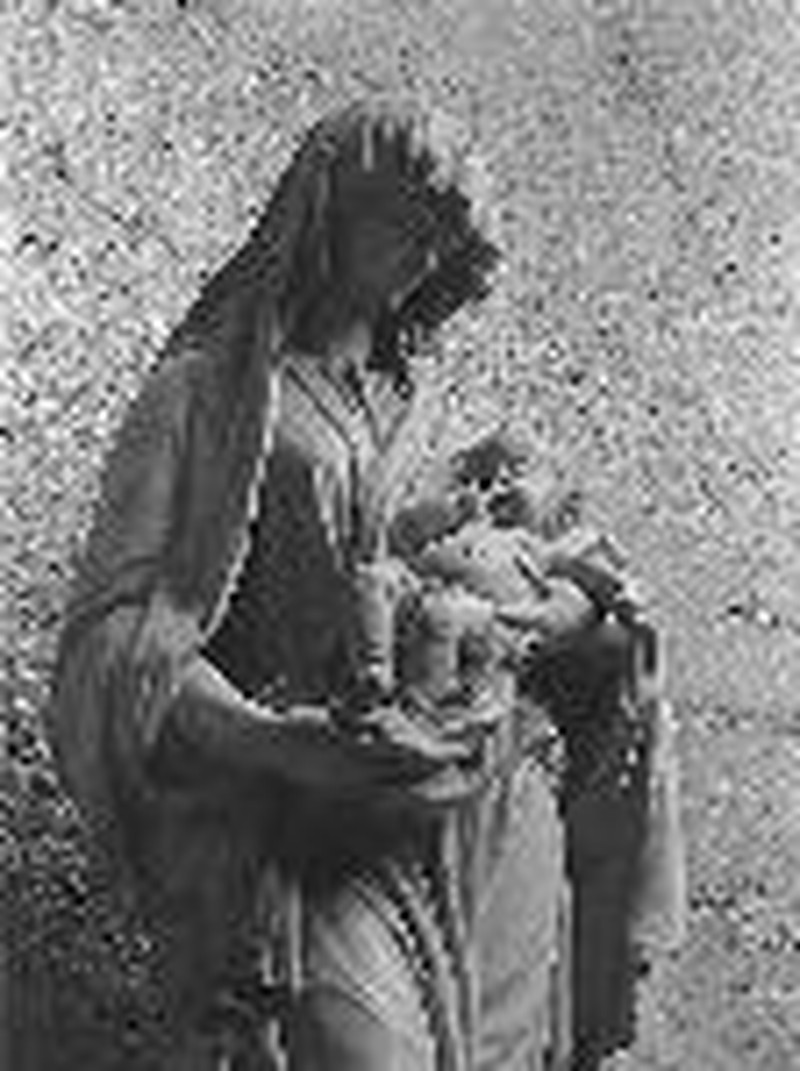 Have you each had an opportunity yet to go see The Passion of The Christ film?
If you have, how many of you moms were touched by the flashback scenes of Jesus and his mother Mary? Did any of you wonder where Joseph was? Both Mary and Joseph were divinely instrumental in Christ's life, but Joseph may not have survived long enough to share in much of Jesus' teen years and on. There is much documentation that lends itself to the belief that Mary, during much of Jesus' life, was a single mom too.
Various writings mention the age that Joseph may have passed away. The two events that most often get mentioned are shortly after the time when he and Mary were frantically looking for Jesus, only to find Him in the temple speaking with the elders of the temple. Jesus was about 12 when that event took place. Another time is shortly after the Jewish celebration where Jewish boys are recognized as young men at the age of 13. It is believed Joseph may have passed away shortly after this celebration for Jesus.
God had a purpose and a plan when he selected Mary to be Christ's mother. It was a divine appointment, and He knew she would be strong enough and faithful enough to raise His child His way.

God has a purpose and a plan for you too. He carefully selected you to be the mother of the child or children you are raising and He wants you to raise them His way. Careless mistakes are made when we try to raise them our way.
Being a mother is both an honor and a God-given privilege. Just ask any woman who does not have the opportunity to have any. Sure our days can be demanding and tremendously difficult at times, but keeping focused on God's plan and your responsibility to raise His children His way may help you through the tough times.
When needing guidance look to Psalm 25:4-5, "Show me your ways O Lord, teach me your paths; guide me in your truth and teach me; for you are God my Savior, and my hope is in you all day long".
God has a heart larger than the universe for mothers. He knows He gave a huge assignment to mothers in regard to raising children. When Jesus was dying on the cross one of His commands to the disciple that was standing at the foot of the cross with Mary, was that the disciple take care of His mother. There was much that she went through, to the extent that we cannot even imagine, in raising Jesus.
In raising our children, as a single parent, we must be a loving comfort to them, and God promises He will look after us as well. Psalm 66:13, "As a mother comforts her child, so will I comfort you".
All mothers, whether married or single moms, are magnificent in God's eyes. God had a purpose and a plan for selecting Mary to raise His son, Jesus. He also has a purpose and a plan for you in raising yours. It is by divine appointment that you are the mother of your child or children. God has selected you to raise the gifts He has blessed you with.

Receive weekly support and inspiration by joining the Crosswalk Single Moms Connection. To join, see the blue Newsletter sign-up box to the left of this article. 




For suggestions and gift ideas, Hope and Help for the Single Mom has several CD packages to select from that offer meaningful messages, helpful advice and loving encouragement for every single mom. To inquire about and order the CD packages, call 1-888-430-HOPE, or visit the website at: www.hope4singlemoms.com.