Dishing Up Nurturing
Lindsey O'Connor

Published

Mar 30, 2004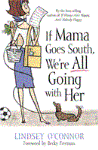 Food doesn't just meet our nutritional needs, it nurtures us. Last week my nine-year-old daughter Allison played one of her favorite games, "A's Cafe," where she is the sole proprietor, chef, and waitress. She told me the daily special, wrote down my order, prepared it with stylish presentation, served it, and brought me my bill. I munched on my chicken salad surrounded with strawberries, kiwi, and banana slices, and contemplated my colorful luncheon feast and the powerful role of food, both nutritionally and as a nurturing component. I was filled with and nourished physically, but playing A's Cafe with Allison also filled her cup as we pretended together. It reached that intangible that food often evokes-- the power to touch the body and soul.

Kitchen Moments for Children

My mother was an expert at nourishing and nurturing through food. I still remember her crust-free sandwiches and chicken noodle soup that were always waiting for me on snowy Milwaukee days when I walked home for lunch. I didn't walk home just to eat. I walked in the door anticipating my mother's love, which she always supplied as plentifully as she did the noodles in my bowl. She used her skill and art in the kitchen to create tangible expressions of love for us. Her cherry surprise pie wasn't just a dessert, it was a gift given with more heart than a Macy's gift-wrapped with a French silk bow. During peanut butter cookie baking sessions, she'd roll out the balls of dough in her hands and let me dip the fork lightly in the flour and press crisscross imprints in the cookies, which also left an indelible imprint on my memory. Dip. Crisscross. "How's that, Mama?" "Beautiful." Dip, Crisscross. "Better. These are your Dad's favorite, you know."

My mother's time in the kitchen was an extension of her love for us. Art, skill, and time melded into edible expressions of caring, food used as a tool for loving, no strings attached. Sadly I think we've lost so much of that in my generation. When my older girls were small, I remember reading them a children's book illustrating this. The beginning of the book showed an old-fashioned kitchen with kids in overalls holding bushels of fruit and wearing berry stains on their mouths. The mom rolled out dough, and they made a pie from the fruit they'd picked. Then i showed a slightly more modern kitchen with a pie baking and canned fruit containers on the counter. Toward the end of the book it showed a modern kitchen with Mom's briefcase in the corner, the frozen pie box in the trash, and the pie in the microwave. I've forgotten if the message of the book was the loss of an era or the empowerment of women. Either way, it saddened me as I thought of my frozen boxes in the trash, a testament to my generation's convenience and liberation, a crumpled contrast to the gifts of the heart that were created in my mother's kitchen. And her mother's before her. After that, I started making a few more pies and cakes from scratch with my daughters.

I remember one of my aunts once said, "I need to encourage my daughter to make cookies with her daughter. She seldom does that, and it's important." Reflecting on thirty-plus years of memories, I know what she means. Though I'll never be able to make a from-scratch piecrust as good as my mom's, creating in the kitchen with my children touches me in secret places. Who knows what delicious memory or feeling will be released in them thirty years from now by an unexpected scent, a familiar taste, or a long-forgotten photograph capturing kitchen moments of crafting love? Kitchen moments expressing love through the nurturing aspect of planning, cooking, and serving food are worth the effort. Like my feast from A's Cafe, we can use food as a tool to express and enhance our walk in the spirit of love, joy, peace, providing memories, traditions, comfort.

Go ahead. Keep a couple of frozen pies in your freezer, but dust off a recipe and plan a kitchen moment with a child you love or a kitchen gift for a person who needs a tangible expression of caring.

Adapted from "If Mama Goes South, We're All Going with Her" by Lindsey O'Connor © 2003 by Revell. Used by special permission of Revell, a division Baker Book House Co. For any other use, please contact Revell for permission. All rights reserved.