Do Children Need a High Self-Esteem?
Jeremy Lelek

President of the Association of Biblical Counselors

2008

2 Sep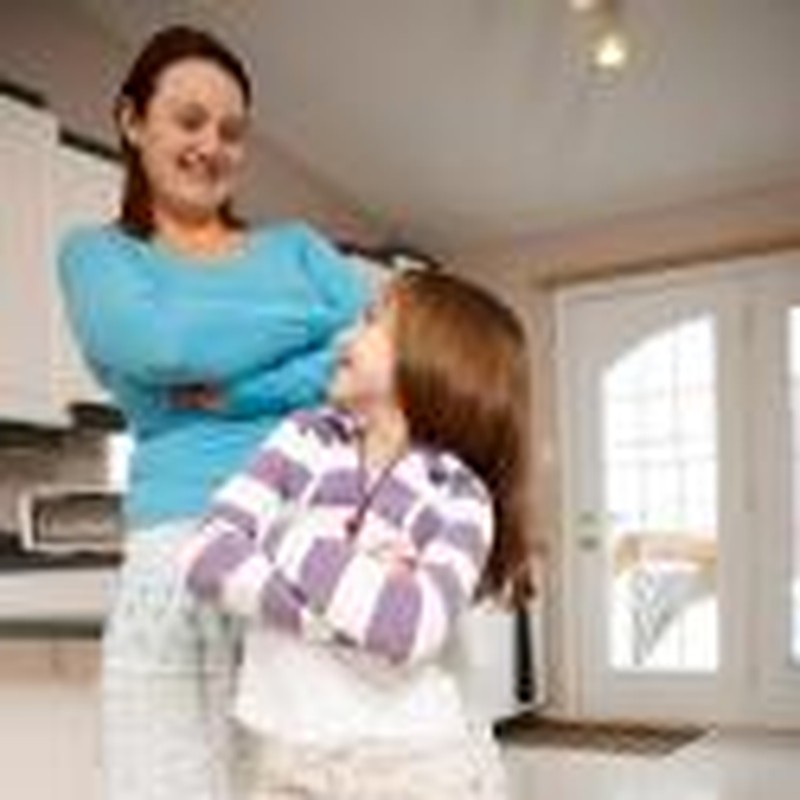 The Right Kind of Fear Brings Confidence
In what do Americans typically believe children find refuge and security: a healthy self-image, self-worth, self-confidence, high self-esteem, accomplishments, or innate talents? The list is literally endless. In our individualistic and self-focused culture, children are continually bombarded with the message that they hold great significance in the universe, and must therefore believe in their significance so that they may reach their ultimate potential as human beings. Even the popular Christian animated series featuring very cute and alluring vegetables consistently sends out the message to children, "You are special". While children are certainly special to parents and family, and should be treated as such, parents are wise to recognize the dangers of the cultural "You are Special" message, and its potential to foster a deep sense of self-centeredness, even narcissism. With such a realization, parents also need biblical alternatives that will ultimately point their little ones to God as the center of all things.
The "You Are Special" Message Aims at the Wrong Affections of Children
The bishop of the North Alabama Conference of the United Methodist Church, William Willimon once commented, "Jesus doesn't meet our needs; he rearranges them. He cares very little about most things that I assume are my needs, and he gives me needs I would have never had if I had not met Jesus. He reorders them". The core value of "You are special" does not emanate from the believers' reordered needs, but from the needs of "self-significance" that once ruled the former "self' (Genesis 3:4-6; Ephesians 4:22). It resonates profoundly with the message of such esteemed humanists as Carl Rogers and Abraham Maslow who teach that mankind must develop a more positive attitude towards himself (Rogers, 1989), and contradicts the teachings of Jesus Christ who encouraged followers to make themselves less significant if they want to follow him (Luke 9:23).
Additionally, it sets the stage for a child to develop a very strong attitude of entitlement. A child quickly learns, "If I am special, then life must revolve around me, and I deserve to be treated specially." Not to mention it lays the foundation for the "self-esteem cycle" in which life becomes a journey where a person must continually strive for his or her sense of being "special", hence maintaining a healthy and high "self-esteem".
Christian's have attempted to squelch the humanistic bent of this worldview by saying such things as, "Since God died for you, you are special", but in so doing they remove the glory of redemption from God's merciful and graceful character and place it upon the significance of the one receiving such mercy and grace (i.e., self). Therefore, "Jesus died for me because I'm special" usurps the gospel message of "Jesus died for me, the undeserving, because he is an infinitely merciful and amazing God". The former diminishes a person's sense of desperation for their greatest need, God's grace, while the latter recognizes this desperation, and therefore fosters a deeper sense of gratitude for God's incomprehensible goodness. So what are parents to do?
Replace the message of "You Are Special" with "You are Blessed"
Parents should ask themselves, "Does telling my children they are special sound more like the teachings of the Bible or the messages of the media?" If they are honest, the answer clearly points to the media. Marketing experts have capitalized on this reality. Commercials, movies, and music all emphasize the theme "I am special, therefore I deserve"; "I deserve happiness", "I deserve luxury", "I deserve good", "I deserve (fill in the blank)". As a result, millionaires have been made. Why is this method such a powerful marketing tool? Very simply, it engages the universal tendency of all humanity to place self as center of the cosmos. It hinders the God-centered life, and promotes a deadly self-centered existence.
Contrast this to the Bible's call to humility and emphasis upon God: "If anyone would come after me, let him deny himself and take up his cross daily and follow me" (Luke 9:23); "For everyone who exalts himself will be humbled, and he who humbles himself will be exalted" (Luke 14:11); But we have this treasure in jars of clay, to show that the surpassing power belongs to God and not to us" (2 Corinthians 4:7); "but God shows his love for us in that while we were still sinners, Christ died for us. . .For if while we were enemies we were reconciled to God by the death of his Son, much more, now that we are reconciled, shall we be saved by his life" (Romans 5:8&10); "Do nothing out of rivalry or conceit, but in humility count others more significant than yourselves (Philippians 2:3).
The Bible is packed with passages that point not to man's special condition, but to God's capacity to love those whose condition by nature is nothing less than detestable. After all, what could be more awful than one marked as an "enemy" of God (Romans 5:10)?
So, are parents called to treat their children as detestable sinners? Absolutely not! Christian parents especially are the extension of God's grace and love in a child's life. However, parents have a responsibility to educate their children in the knowledge that they (just as we) are by nature "enemies of God" deserving of justice or condemnation. Humanity screams rebellion and hatred towards God (Romans 3:10-12). As a matter of fact, according to the Bible, people left to themselves have become utterly "worthless" (Romans 3:12). These are the words of Paul, and they are starkly contrasted to the modern "I am special" mantra.
Informing children of their true condition without God lays the foundation for them to recognize their true need: the love and grace of Jesus. It also reinforces an attitude of gratitude in the fact they have been so blessed. Rather than saying, "Suzie, you are special" (in order to boost self-esteem), parents can say, "Suzie, left to ourselves, we are worthless, but in Jesus, we are so blessed. In Jesus, we are counted as righteous!" (in order to boost the goodness of God). In so doing, parents highlight to children their unique capacity and responsibility, among all of creation, to actively and willingly worship this God who has so blessed them with his grace.
Replace the message of "You are Special" with "You are unique"
Children, understanding the true nature of existence without God, have the opportunity to recognize their uniqueness in Creation as the only creatures with the capacity to consciously worship the Lord. Humans are indeed designed for this very purpose. Man has been created in the image of God (Genesis 1:26), and with that comes the capacity to think, reason, learn, and believe. Lions, tigers, and bears are magnificent specimens of God's creativity, but none of them possess the capacity to read the text, "For God so loved the world. . .(John 3:16), and by God's grace come to a place of faith. That ability has been reserved for one segment of Creation alone.
And with this unique capacity also comes the profound responsibility to believe. Children who understand this unique ability among all Creation may then develop a sense of purpose for their existence that is summed up in Christ's own words to love God and neighbor (Matthew 22:37-40). Loving God and others overrides their natural tendency (fostered by our narcissistic culture) to love "self" above all else. Life, from an early age, becomes shaped by the God-given gift to worship from the heart, and to live for someone much bigger than self. This development minimizes the "self-esteem" message, therefore diminishing a child's tendency to live in the fear of man. Instead he or she learns the power and wonder of what it means to live in the "fear of God" (Welch, 1997). However, these messages are quite counter-cultural, and parents must recognize that teaching these lessons in words alone will not do.
Parents Living in the Fear of the Lord Brings Confidence and a Refuge to Children
The writer of Proverbs says, "In the fear of the Lord one has strong confidence, and his children will have a refuge" (Proverbs 14:26). If parents seek to instill a sense of security in their children, they will do so by living in the "fear of God". This certainly does not mean they teach their children that God is prepared to strike them with lightening every time they disobey. Rather it is living a life of gratitude and humility before God for what He has granted to them in His own begotten Son. Parents who live in the "fear of the Lord" are parents who do not live as "self-righteous" and "special" Christians, but as humble servants of Christ who openly understand and empathize with their children's struggle with obedience. They are parents who highlight the majesty of God as the One alone who "takes away the sin of the world" (John 1:29)!
This lays the foundation for a worldview that says, "Rules are important, but they will not change my child's heart. Only God and his finished work upon the Cross are sufficient for that." Parents who live in the fear of the Lord model to their children their own insufficiency and their complete dependence upon the Lord for all things good (including their own obedience). Such parents do not shame their children to no end when a child disobeys rather they extend genuine compassion as "co-laborers" in the war against disobedience. They edify the love and grace of God in the midst of discipline, and continually point children to the special love that resides in their heavenly Father. As parents create a home environment that is shaped by "the fear of the Lord", the Bible promises that it will serve as a child's place of refuge. Home becomes the context in which he or she recognizes daily that the only place where security and peace are truly found is to reside under the shadow of the Almighty (Psalm 91:1-2).
References
--Rogers, C. (1989). On becoming a person: A therapist's view of psychotherapy. New York: Houghton Mifflin.
--The Holy Bible. (2002). English Standard Version. Wheaton, IL: Crossway Bible.
--Welch, E. (1997). When people are big and God is small: Overcoming peer pressure, codependency, and the fear of man. Philipsburg, NJ: P&R Publishing.
---
The
Association of Biblical Counselors
exists to:
E
ncourage,
E
quip and
E
mpower all believers everywhere to live and counsel the Word.
The Association of Biblical Counselors offers resources designed to equip professional counselors, pastoral staff and everyday Christians to provide wise counsel that comes straight from Scripture—and only from Scripture. ABC believes that the Bible answers every single question that psychology tries to answer. Like a growing number of LPCs, ABC President Jeremy Lelek can testify to the true and lasting changes he witnessed in his clients when he decided to set aside the integrated approach used by most Christian counselors and began counseling from the Bible alone. ABC's dedication to counsel that reflects a biblical worldview has generated enthusiastic response.
The Association of Biblical Counselors provides a variety of services, including continuing education opportunities, reproducible resources that can be used in counseling sessions, scholarly reviews of popular books and a weekly newsletter. Perhaps most exciting is the group's emphasis on preparing pastoral staff and everyday believers to speak truthful, wise counsel into the lives of hurting people. For more information visit: http://www.christiancounseling.com/