Excel as a Single Mom
Lori Little

Hope and Help for the Single Mom

2004

23 Feb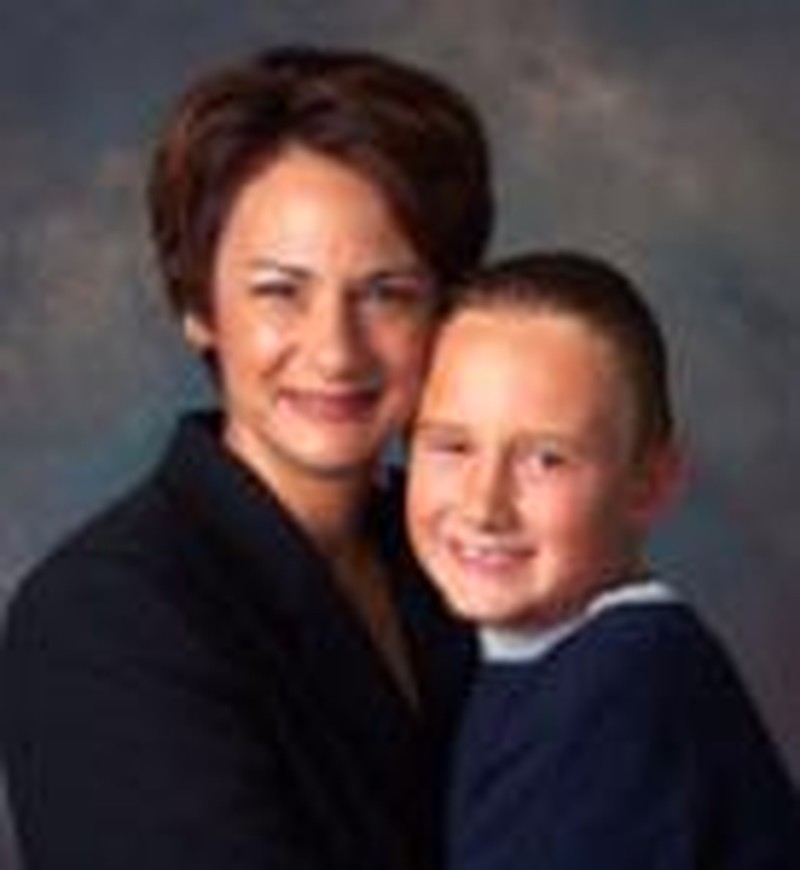 In most instances, a woman never dreams of becoming a single mom. The tale doesn't end with....."and she lived happily, as a single mom, ever after." But when we are handed the life experience of being one is when we must learn, for our children's sakes and our own, to rise up to the challenge and to excel at it.
You can excel as a single mother when you choose to believe the truth of Gods word instead of looking only at the overwhelming circumstances we face. Your life as a single mother can be rich with purpose and meaning by understanding a paradoxical spiritual principle: "Then you will call, and the Lord will answer; you will cry for help, and he will say: Here am I. If you do away with the yoke of oppression, with the pointing finger and malicious talk, and if you spend yourselves on behalf of the hungry and satisfy the needs of the oppressed, then your night will become like the noonday." (Isaiah 58:9-10)
Are you a single mother filled with hope? Do you feel fulfilled and satisfied? Are you confident and feel that your life has purpose and meaning, focus and order, and balance and harmony? If you were like me when I first became a single mom, you are probably thinking, Who is she kidding? I could never imagine feeling like that!


Being a Single Mom was the Pits
The first two and a half years of being a single mom were the darkest years of my life. It was a very frightening and lonely time. I understood how Joseph must have felt when he was thrown into the cistern in the desert by his brothers. My life reflected the verse of Genesis 37:24, "Now the cistern was empty, there was no water in it." I was so exhausted from all the new responsibilities I 'inherited" from the divorce, and being a new single mom. I felt there was nothing left in me to keep going. I had no hope for the future and I was at the end of my rope. Being emotionally exhausted, I knew my only hope was to turn to God. I needed to be spiritually restored and supported.

Turning Darkness into Light
"Then you will call, and the Lord will answer; you will cry for help, and he will say: Here am I."
I hit rock bottom one night in October of 1998. As I was laying face down on the floor, crying out to God for help, I told him that I could not do this by myself anymore. At that very moment when I called his name, the God of the universe paused just for me and said, "Here I am. I have been here all along with you; I was just waiting to hear from you". I couldn't explain it, yet I felt God's presence with me, and His arms of love enveloping me. Something inside of me whispered, "Don't give up. Don't quit. Be strong. You have a son that needs you and I have great plans for your life." I spent the rest of that night nestled in the arms of God, weeping. For the first time ever, I felt a great peace because I knew that God had assured me that everything was going to be okay.

Breaking Free
"If you do away with the yoke of oppression"
"You drove eight hours to tell me that?" was my mothers reply when I arrived at her condo in Tampa. I drove from Atlanta to tell her I was truly sorry for the turbulent relationship we often had as mother and daughter. I asked her to forgive me for my part in it and that I wanted to move forward in a loving relationship with her. I realized that until I was able to resolve the personal and spiritual conflicts in my life through repentance and forgiveness, I would never be free to experience the truth of Gods word to fully understand who I really am in Christ.
The bondage of rejection and bitterness kept me in a constant struggle with my identity, security, and sense of self-worth. I was letting Satan's lies influence my perception of myself instead of believing the truth of Gods words about me. I chose to do as Paul says in Ephesians 4:31-32, "Get rid of all bitterness, rage and anger, brawling and slander, along with every form of malice. Be kind and compassionate to one another, forgiving each other, just as Christ forgave you." It was the greatest decision I have ever made. A single mom with a pure heart is a single mom that will excel in all aspects of her life.

The Heart of the Matter
"with the pointing finger and malicious talk"
The forgiveness did not stop with my mother. I also needed to extend it to my ex-husband. I had to start with myself by taking responsibility for the part I had in our divorce. After repenting and asking God for forgiveness of my sins in my marriage, I then went to my ex-husband and asked for the same forgiveness. The Lord told me that I was to treat him as if nothing bad had ever happened between us.
We get along beautifully together now. He is the coach for our son's basketball team and I am the team mom. I build my ex-husband up in any way that I can when I speak to my son or anyone else about him. My son and I also pray and speak blessings over his dad every night in prayer. This was truly one of the hardest things that I have ever done in my life, but the joy and peace that have come from this for my son and me have been priceless.

A Fresh Start
"and if you spend yourselves in behalf of the hungry and satisfy the needs of the oppressed, then your light will rise in the darkness and your night will become like the noonday."
I found that as I re-directed my focus and poured out on others in similar situations instead of dwelling on my own sorrow, my heart was restored with a heightened sense of purpose and true calling. With the divorce statistics as alarming as they are, there are many single moms in varying stages of needs whether the needs are spiritual, emotional, financial or social. God's word says in Proverbs 27:17, "As iron sharpens iron, so one man sharpens another." God has graced woman with incredible nurturing strength to be shared with others.

He Lifted Me Out of the Slimy Pit
The truth of Gods word in the verse of Isaiah 58:9-10 was my answer to a very lonely, self-centered life as a single mom.

I went from living a life filled with despair, depression and hopelessness to a life filled with amazing joy, happiness and peace as a woman and as a single mother. My life now has purpose and meaning, focus and order, balance and harmony. My son is also relishing in the new joy his mother has found and in turn, has become a happier child himself. When we choose to put our trust and hope in Jesus Christ, God's words in Isaiah 40:31 come to life; "but those who put their trust in the Lord will renew their strength. They will soar on wings like eagles; they will run and not grow weary, they will walk and not be faint." The greatest gift a single mother can give herself and her child is to become spiritually and emotionally healthy in the life that only Jesus Christ can offer us.


Lori Little, A Woman By Design ministry's founder, is the former Director of John C. Maxwell's THRiVE!, Becoming A Woman Of Influence. A major focus of Lori's ministry is the Hope and Help for the Single Mom initiative. Lori supports Hope and Help for Single Moms with speaking engagements, personal appearances, and with her Web site  http://www.hope4singlemoms.com. Lori is very pleased to be a new contributor to Crosswalk and will be publishing articles regularly in the Parenting and Family sections of the site. Also watch for Lori's book Hope and Help for the Single Mom, which is being published by Waterbrook Press, in the fall of 2005.