Family Support : The special role parents play in missions
Scott R. Johnson

LAM News Service

2003

28 Apr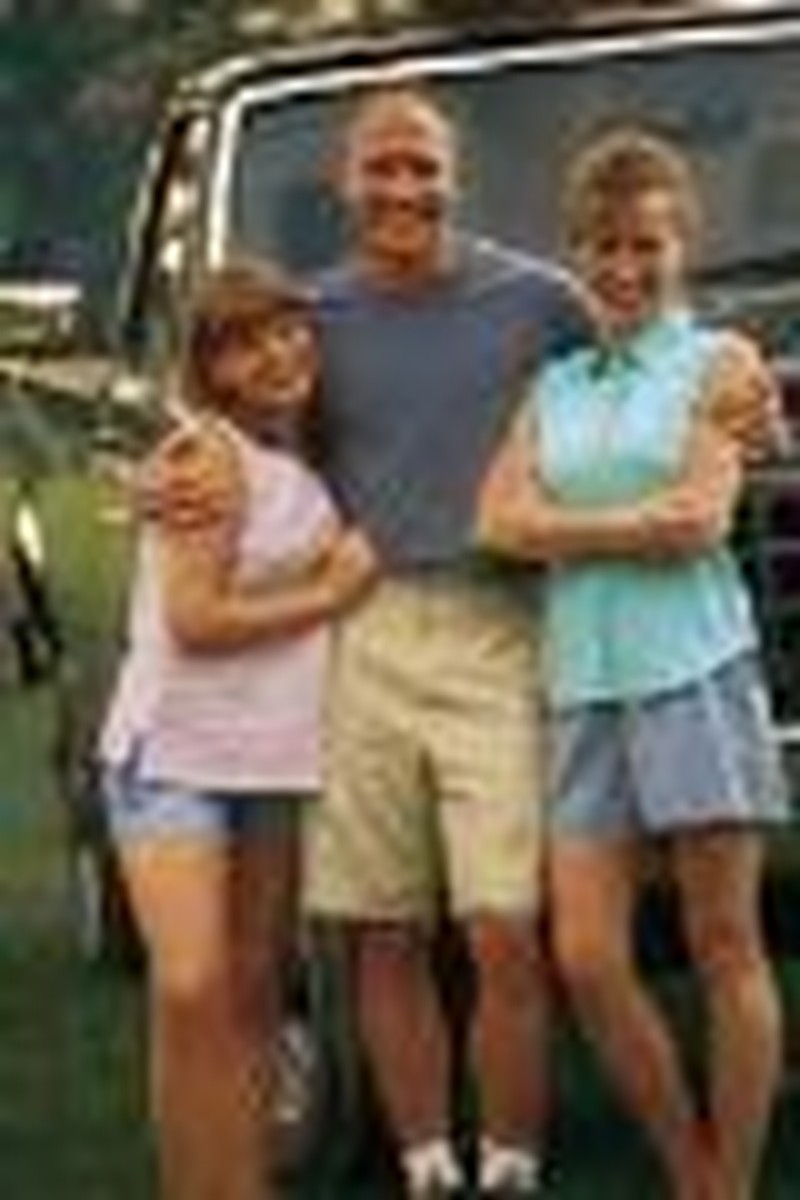 "Mom, Dad, I think God is calling me to be a missionary." Granted, I had already changed my major several times, so I knew what they were thinking. Was this just one more phase I was going through? They had always told me they would support me and be proud of me, no matter what I chose to do professionally.


If my parents worried or agonized about my decision, they never let on. True to their word, they have been nothing but supportive, proud parents. "When you were young, we dedicated you to the Lord, and recognized that you belonged to Him, and that He could do with you as He pleased," they told me.

"If this is where God is leading you, then we will support you all the way." Many times, a family's first real contact with the world of missions is when their child is called to the mission field.


Chelsea Dozier, who is a new Latin America Mission (LAM) missionary in Costa Rica with her husband Tomás, says that her parents thought at first that their daughter's desire to become a missionary was only "wishful thinking." Nevertheless, as Tomás and Chelsea's calling to the field was confirmed, her parents began to share in their excitement. They made many changes in their lives in order to support their daughter and son-in-law.


They flew across the country for several months to help them in the final departure preparations, helped pack up their house, and later on, even flew to Costa Rica to bring items to them and help them settle there. But, "the most important support my parents gave was faithful prayer. I know my parents pray for me. Nothing else can be given credit for our easy transition," writes Chelsea.


LAM missionary Tracey Pieters spent several years as a single missionary in Mexico, all the while enjoying the strong support of her family back home. While in Mexico she met her husband, John, who was also a career-minded missionary.


"When I got married and told them that I was marrying someone who wanted to spend the rest of his life in missions in Latin America," writes Tracey, "they knew that I had found what my heart desired and gave, and still give, their full support."


Tracey shares one of their most significant acts of support, saying, "two years ago, after I had a serious accident in our not-very-safe van, my parents raised money from among church members and family in Canada and purchased a 1993 Voyager for us. Between my dad, two sisters and brother-in-law, they drove it to Texas, where John flew to pick it up and bring it legally into Mexico."


Legacy of Love

Many families have encouraged children from a young age to consider missions as a career.


The grandparents of Tami Palumbo, LAM missionary in Mexico City, had wanted to be missionaries in their 30s, but at the time were considered "too old" to begin missionary service. Nevertheless, they never lost their heart for missions.

"My grandmother would always tell us missionary stories when we stayed with her," Tami wrote. "She had always hoped that one of her descendants would be a missionary." Tami and her husband Mike are an answer to a grandmother's prayer. "I wouldn't trade the spiritual inheritance that I have for all the money in the world," says Tami.

Christina Burch and her husband Greg are LAM missionaries in Venezuela. Christina's parents are missionaries, so they are uniquely suited to identify with them in the joys and trials of missionary service. "It's hard on them, of course, that we live so far away," she writes. "But they encourage us, support us, give us advice, and most of all, they understand us, because they have been there!"

Bonita Byler, LAM missionary in Colombia, also came from a mission-minded family. Bonita's parents had always wanted to be full-time medical missionaries, but things did not work out. Nevertheless, they continued to promote missions from their North American home, and even took their school-age children on several short-term mission trips. As a result, they have four children, including Bonita, who have been involved, or are working toward mission involvement. And now it is the parents' turn.


"Now that we are all grown up," says Bonita, "my parents are finally realizing their dream and are going with Africa Inland Mission next January to Uganda to work in church planting and medical missions!"


Randy and Tammy Smith, LAM missionaries in Costa Rica, share that Tammy's parents have been hugely committed to them. Randy says, "Undoubtedly the single greatest promoter of our mission work, outside of ourselves, has been Tammy's parents. Her father, Wade, (along with a few others), made sure one of our main supporting churches, where he was treasurer, remained faithful in their giving."


Sacrificial Love

Much is said about the sacrifices that missionaries make as they leave the comforts of their home culture and embrace a different lifestyle. Yet little is said about the sacrifices made by those they leave behind. Even the most supportive parents must face the fact that their children--and their grandchildren, will be far away. Parents, grandparents, brothers and sisters, aunts and uncles, best friends--anyone who knows and loves the ones being sent, must answer to the cost of following Jesus Christ. It requires  that they release their loved ones into God's hands in a way they may never have done before. Sometimes it requires the release of hopes and dreams.

Being so far removed from loved ones, often over long periods of time, is no small obstacle. It is ironic that the one thing that requires such strong family ties is the one thing that also promotes this physical separation.


Rebekah Meyerend, LAM missionary in Mexico, comments on the difficulties associated with separation. "I can sometimes see the tears in my dad's eyes after I've been home for a visit and am returning to Mexico," she writes. "I know they worry but they are reluctant to express that, as I prepare to leave long term for the field, they are very supportive and proud of me. They are among my most faithful supporters."


"Although my decision to be a missionary has not been easy for my parents," says Suzanne Emery, LAM missionary in Costa Rica, "their love for the Lord and for me has enabled them to be very supportive of me throughout this process."


As a nurse practitioner with the Roblealto Child Care Association, Suzanne relies heavily on prayer support and encouragement as she ministers to the physical, emotional and spiritual needs of many hurting children. "My mom had always dreamed of my being married, having children and living close by, sharing all those experiences with me.

Through the past years, she has told me that the Lord has helped her see that although that may not be the kind of experience that she shares with me, my dad and she are very rich for the kind of experience that they do share with me; she has told me on several occasions that really the most important thing to her is that her children are living for the Lord and in love with Him."


Likewise, LAM missionary Sharon Yount's parents encouraged her in spite of the struggles of separation. Sharon and her husband Shaw are both physicians working in Honduras with LAM.


When they first married, however, they lived in Africa. "Mom and I were always very close," Sharon writes. "The distance was hard on both of us. But we developed a system where she would call us in Zimbabwe once a month. This distance was hard on her, but her ready expression was always, 'Sharon, I'd rather have you on the other end of the earth in the center of the Lord's will than to have you right here with me, but out of the Lord's will.' Her heart's desire was that I be just where God wanted me to be."


Sad to say, not all missionaries have the support and blessing of their families.  For them the call to missions makes Jesus' words resonate more poignantly: "No one who has left home or brothers or sisters or mother or father or children or fields for me and the gospel will fail to receive a hundred times as much in this present age." (Mark 10:29-30). The rewards are very real, but so is the sacrifice.


There is perhaps no other vocation that so strongly challenges the myth of independence as that of the missionary. No one on the field would be there without countless demonstrations of support and sacrifice from people back home. And yet, it is God's missionary heart that propels them-not just those who go, but also those who send them.

---

LAM is seeking to place new missionaries throughout the region. The U.S. headquarters can be reached at Latin America Mission, Box 52-7900, Miami, FL 33152, by e-mail at info@lam.org, or by calling 1-800-275-8410. The mission's web site may be found by clicking here . LAM's Canadian office is at 3075 Ridgeway Drive, Unit 14, Missassauga, ON L5L 5M6.

Scott Johnson is a missionary with the Latin America Mission serving at the mission's headquarters in Miami. This article originally appeared in Latin America Evangelist, a publication of LAM.