Give Your Child a Head Start on the Arts
Barbara Curtis

Crosswalk.com Contributor

2011

16 Sep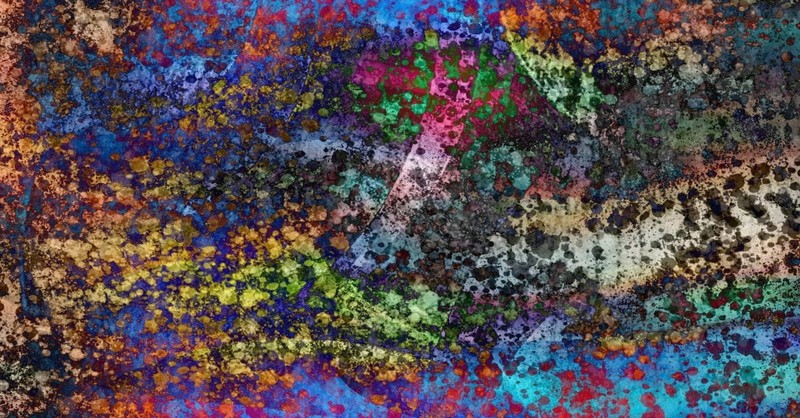 "I didn't grow up with the arts" a young mom named Shelley confided over coffee some years ago. "Now I wish I had. I'd like to give my kids some exposure – but I'm not really sure where to start."
Shelley didn't come to me for advice because of my music or art degree (I have neither), but just because I'm a megamom with a track record. Maybe she'd noticed my kids da-da-da-da-ing along with Beethoven's Fifth. Or rehearsing lines from Shakespeare. Or studying a book of Chagall. Maybe she was impressed that they seemed comfortable and unembarrassed – as though Mozart was as cool as Miley.
And Shelley's hunch is right – I have had a lot to do with my kids' love of the arts. But she'd probably be surprised to know I started out feeling pretty inadequate, asking the same questions she's asking now.
Then again, looking at my kids, how could she have known I grew up in a home where country music and black velvet paintings were the rule? That my mom was too exhausted from eking out a living to do much more than laundry on the weekend? That as a kid, I thought concerts and museums were only for school field trips?
But as a young mother, I knew I was in a position to change all that for my own kids. And I knew from my Montessori training that the best time to introduce my kids to anything was the early years – when all the windows of opportunity were wide open.
All this by way of saying – It's never too early to turn your kids on to the arts, and it's never too late for you!
Music
For nearly two decades, researchers have been investigating "The Mozart Effect" – which links children listening to classical music with increased intelligence. While there is no final word on the matter, as a mom who's learned to choose classical, I can say it's been a rich addition to our home life and broadened my children's interest in all kinds of music.
At Home
Try a little Mozart in the morning, a little Brahms at night. You'll find that a background of calm classical music will even out the tone at those cranky times of day – like when you're getting dinner ready. (I especially recommend harp concertos – remember how David soothed King Saul?). If you've always thought of classical music as something for older folks, you'll be surprised at how even the youngest family members will prick up their ears at the first strains.
If you're not sure where to start, check the music store's children's section for many new classical CDs featuring works which hold the most kid appeal. There are even opera selections bundled especially with children in mind.
An added blessing for believing parents – some of the most inspired classical works are part of our Christian heritage. Handel's Messiah, for example, is a major work (3 CDs) consisting solely of prophecies about Jesus and scriptures from his life, death, and resurrection. Listening to these verses set to rich music and sung by the world's greatest voices can be a powerful reinforcement of your family's faith – especially at Christmas and Easter.
Out and About
Check your local symphony box office for concerts aimed at children – sometimes called Lollipop Concerts. These feature short, compelling works that paint a picture or tell a story, often with commentary to help reveal what to listen for.
Look also for performances by young musicians. And help your children make the most of their symphony experience by an advance trip to the library for books with pictures of the various instruments, and tapes which teach how to recognize their sounds. If you know the concert program beforehand, listen to the selections a few times with your kids to familiarize them.
And don't forget dance. The Nutcracker at Christmas is a wonderful way to introduce your children to classical music. The vivid visual impressions will draw them into the music not just the first time, but each time they hear it and remember.
Art
If pictures are worth a thousand words to us, they're worth a million to children. Perhaps especially to those with not-yet-extensive vocabularies.
Keep in mind how children's thinking develops. Little ones' minds dwell strictly in the concrete. The capacity to understand abstract concepts develops gradually and is grounded in examples they've encountered earlier. So, for instance, a child does not understand the word bravery, but he can see it in a soldier going into battle; does not understand the word devotion, but can see it in the way a mother looks at a child.
At Home
For children, art education begins quite simply – by seeing art in his own environment.
As a Montessori teacher, I was taught to think of the environment through a child's eyes. Imagine taking a tour of your house on your knees – what surrounds your child at his eye level? Even if you have some interesting art on your walls at your eye-level, it will be years before your children enjoy it.
One easy and inexpensive way to surround your child with art is to collect note cards with famous works, especially those that have a lot of kid-appeal, like Renoir's Girl with Watering Can or Winslow Homer's Crack the Whip (or download and print free at the Web Gallery of Art). Buy small ready-made frames, then group your mini works of art here and there where your child is apt to spend time. If you have a reading nook, for example, hang pictures of people reading. By the coat rack, pictures of children playing outdoors.
Now and then, talk about the pictures and ask your child questions: "What are the boys doing? Why are they smiling? Does it look like it will rain?"
Out and About
If you're not familiar with nearby art museums, now's a good time to get to know them better. If you are familiar, just rethink them through your children's eyes.
When you make plans to visit an art museum together, prepare your child. Explain why you need to wear comfortable, quiet shoes, to use quiet voices, to look and not touch.
Don't plan on seeing the whole museum in one visit, and be sure to take a break for lunch or a snack. Let your child set the pace (unless you need to help her slow down). When he is interested in a particular picture or sculpture, read the label nearby for the title, the artist's name, the date, and the medium.
If there's a gift shop, let your child pick out a few postcards of the works she likes. These will be the ones she'll never forget, the first items in her own art collection.
And as with music, much of our Christian heritage is represented in classical art. There's something very gratifying about having your child instantly recognizing the subject matter of a painting straight out of the Bible.
---
"But she's not wearing any clothes!"
If your children are of a certain age, they're likely to display some embarrassment over artistic nudity. Though some Christian parents may decide nudity of any kind is unacceptable, others may want give their children guidelines to help them distinguish the difference between pornography and art.
With my children, I used the standard of the artist's intent. In classical Greek sculpture, for instance, the artist's primary motivation was interest in and appreciation of the human structure and form. Most familiar classical nudes are neither salacious nor vulgar. They are not manipulative, not intended to arouse lust in the beholder.
On the other hand, pornography is clear in its intention to arouse lust and manipulate the beholder. Pornography – including television commercials which use nudity to sell anything from soap to soda pop – can not be considered art.
---
Drama
I'll never forget the year five-in-a-row of my kids -- Josh, Matt, Ben, Zach, and Sophia -- put on The Wizard of Oz for our family. They did own production from the first idea to the last bow. Our family's big, so it lends itself to encouraging a flair for drama in our kids.
For smaller families who want to expose their kids to drama, you'll need to seek out opportunities. Check the phone book's yellow pages or your newspaper's weekly events pages for children's theater – classes, auditions, or current productions. If your children like musical theater – and what child wouldn't? – they'll probably enjoy a high school production of Sound of Music as much as a professional version.
Whatever you do, don't underestimate your kids' capacity. I've found children as young as nine to be very receptive to Shakespeare. Even if they don't understand every word, they understand the action and emotions.
Final Thoughts
Parents know that while most of us can learn more than one language, those who feel most comfortable with two languages were exposed to both from the earliest years. The same principle works in the area of the fine arts.
Early exposure, even the most casual, will enrich your children's lives now and as they grow. They'll be comfortable in the arts -- and who knows? You may discover – because God doesn't limit our kids to the same gifts he's given us – a budding Picasso or Pavarotti living right under your roof.
Originally published April 1, 2009.
---
Barbara Curtis is author of 9 books, including Mommy, Teach Me! and Mommy, Teach Me to Read! She is also mother of 12, including several pursuing careers in music and theater.