Graduation and Beyond: A Turning Point in Parenthood
Martin Babb

Author

2005

25 May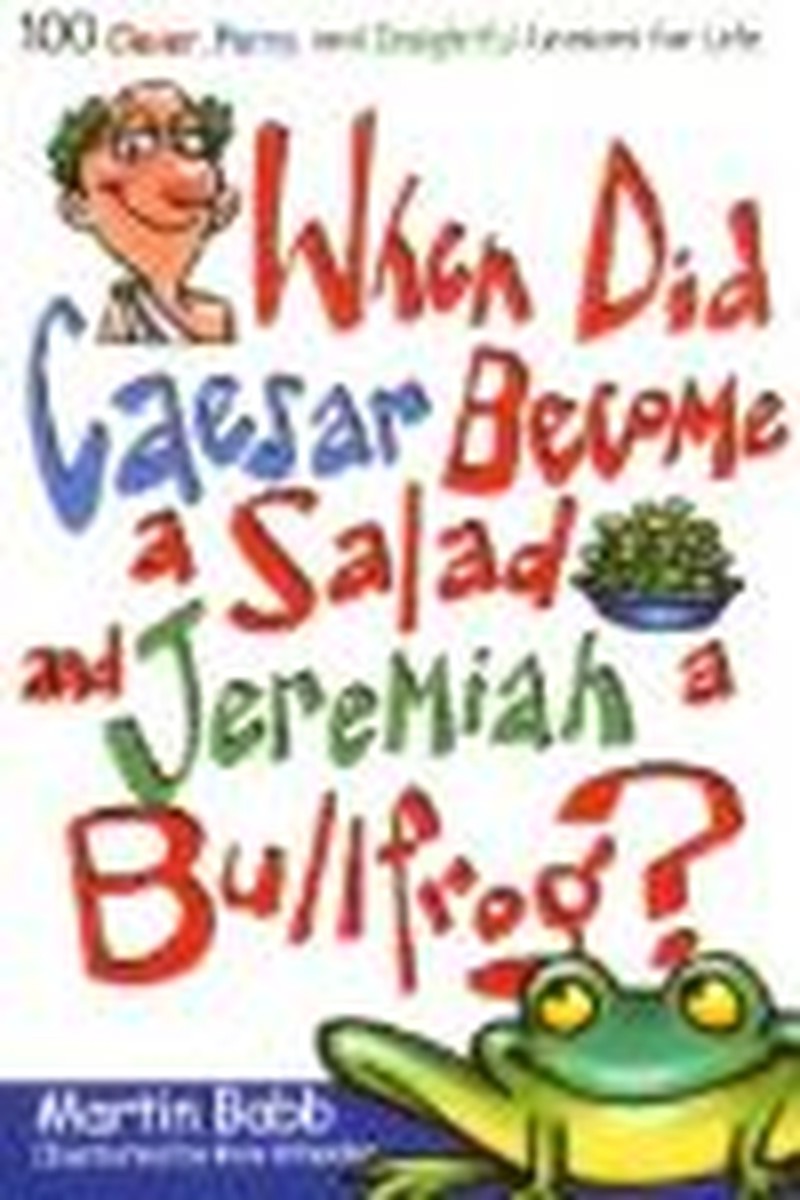 In much the same way as Patton invaded Sicily, and with almost as much equipment, we took our son, David, to college. When we took Meredith three years ago, she and her roommate planned their motiff for weeks. You say "motif" to David, and he'll look at you and respond, "Yeah, but hold the lemon."

That's the major difference between girls and boys. Girls have coordinating decorating motifs, with accessories from Pier 1. Boys have three thousand miles of wire and cords, and decorations that could have come from underneath a fishing dock. When we finished getting David settled, there was enough electronic equipment in his room to power a hair dryer that could dry the biggest, most hideous female hairstyle from the 1960s, or light up Pittsburgh...assuming one would want Pittsburgh lit up.

How could this happen? It seems like only yesterday I was taking him to the doughnut shop on the way to preschool. Then it was hard enough sending him off to first grade, even though he was twelve at the time. Now he's off to college? This is another reason that parenting should come with warning labels and air bags. My heart was not prepared for the impact. Where did the time go? Didn't I see him pitching Little League baseball last year? What about that learner's permit? Has it really been four years? I know he's only been at college a week, but I miss him. He may only be six hours away, but it seems like eighteen years.

It reminds me of the Andy Griffith Show episode where Opie accidentally killed a mama bird and became responsible for raising the babies. He bought a cage and spent the next few weeks nursing them, watching them grow, and listening to them chirp. Eventually it came time for him to let them go into the world...where they belonged. Andy convinced him he had done all he could do.

With tears in his eyes, Opie opened the door and the birds flew off to the nearest tree, striking up a chorus that could be heard throughout the neighborhood. He looked down at the empty cage and said, "The cage sure looks awful empty, don't it, Pa?" Andy thought for a moment, looked down at the cage and then up at the trees, and said , "Yeah...yeah it does. But don't the trees seem awful full!"

Like Opie and the baby birds, all we as parents can do is love our children, listen to them, nurture them, and watch them grow. We do what we can, with God's help. Eventually the time comes for them to go into the world -- where they belong -- adding their voices to the music around us, leaving their unique marks in God's wonderful creation. They have to fly away because if all the birds stayed in the nest, nature would have no choir. Go outside. Listen. The nest may be empty, but the trees sure do seem full.


Excerpted from: When Did Caesar Become a Salad and Jeremiah a Bullfrog? by Martin Babb. Copyright © 2005. Published by Howard Publishing Co. Used by permission. Unauthorized duplication prohibited.

Martin Babb is currently the associate pastor and serves in the education area at Springfield Baptist Church in Tennessee. He also has served as the associate pastor and worked with the youth at Calvary Baptist Church and Pulaski Heights Baptist Church in Little Rock, Arkansas. He has had articles published in many newspapers and magazines. He lives with his wife, Beverly, in Springfield, Tennessee, and they have two children, Meredith and David.