9 Ways to Impact Your Grandchildren with the Truth of Christmas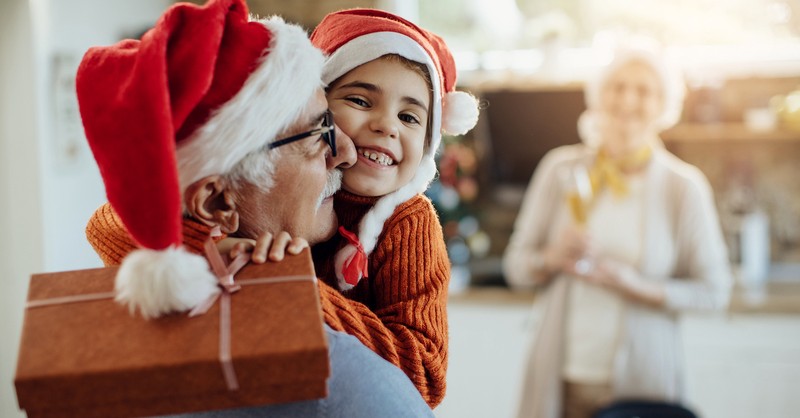 A couple of years ago, while speaking at a ladies' Christmas event, something unexpected happened. I had planned to read portions of the Christmas story from Matthew 2 and Luke 2. But as I began to read from my open Bible, I discovered I did not need it.
The words flowed from memory—KJV style.
Here's the truly amazing part: I've never worked to memorize those sections of Scripture. The passages were imbedded in my heart simply because my father read them to our family every Christmas Eve. My dad desired to keep our hearts and minds on the real meaning of Christmas. And God honored his commitment to impress God's truth on his children (Deuteronomy 6:4-7).
Although my husband and I intentionally worked to have a positive spiritual influence on our children, I know we also missed many opportunities to impact them with the truth. Often, the demands of daily life derailed good intentions. Sometimes, we allowed the urgent to overshadow the more important.
Photo credit: ©GettyImages/Drazen Zigic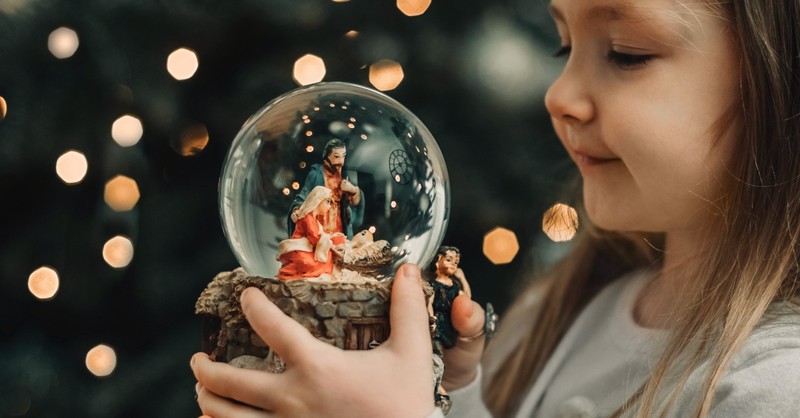 A New Generation, a New Opportunity for Influence
However, now our children have children. In His grace, God has given us a new opportunity to influence a new generation. And we don't want to squander it.
When my husband retired, we moved to be close to our family, so we get to spend time with our grandchildren regularly. However, you don't have to live in the same area to have great spiritual impact on your grandchildren. Don't let distance deter you. All it takes is commitment and a little planning. We have great technology tools that allow us to be "with" our family even when we aren't in the same place.
By the way, you don't even have to be a grandparent to influence the younger generations for Christ. We can all have the same kind of positive spiritual influence on all the children in our lives. Whether a parent, grandparent, aunt, babysitter, or Sunday School teacher, we can point them to Christ in Christmas with purposeful intent.
Even in the midst of the commercialization of the season, we can help them see the important. People over things. Spiritual over physical. Lasting over temporary.
Related: Listen to our new podcast, The Characters of Christmas with Dan Darling:
Photo Credit: ©iStock/Getty Images Plus/kipgodi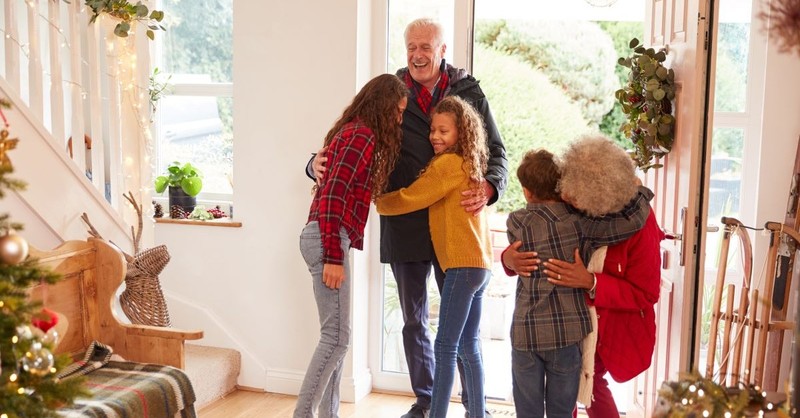 The Importance of a Spiritual Legacy
In recent years, my husband and I have lost three of our four parents. We've spent a lot of time combing through old photos and precious possessions as we've cleaned out drawers and closets. Not many of these things are valuable by the world's standards, but our parents left us something of eternal value. The most valuable legacy any of us can pass to our children, grandchildren, and other children in our lives is the invaluable legacy of faith in Christ.
Although every individual must make his or her own decision for Christ, there are things we can do to create an atmosphere where faith can thrive. God knew the necessity of one generation passing the torch of faith to the next. He even laid out a plan for us in His Word. When Israel was poised to enter the Promised Land, God— through Moses—told them how vital it would be to not only model faith to their children, but to also purposefully teach them God's Word.
Hear, O Israel: The Lord our God, the Lord is one. Love the Lord your God with all your heart and with all your soul and with all your strength. These commandments that I give you today are to be on your hearts. Impress them on your children. Talk about them when you sit at home and when you walk along the road, when you lie down and when you get up. Tie them as symbols on your hands and bind them on your foreheads. Write them on the doorframes of your houses and on your gates. (Deuteronomy 6:4-9).
This spiritual principle holds true for us today. It is both our privilege and responsibility to help our grandchildren know God's Word.
Photo credit: ©GettyImages/monkeybusinessimages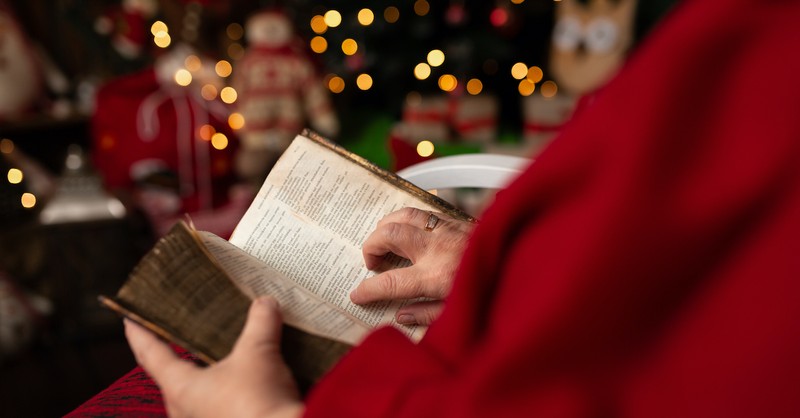 9 Ways to Point Your Grandchildren to the Real Meaning of Christmas
Although you can probably come up with a longer list, here are nine ways you can help impact your grandchildren—or any children in your life—with the truth of Christmas. We used them all with our own children and are now using them with our grandchildren.
Photo credit: ©Piotr Wójcik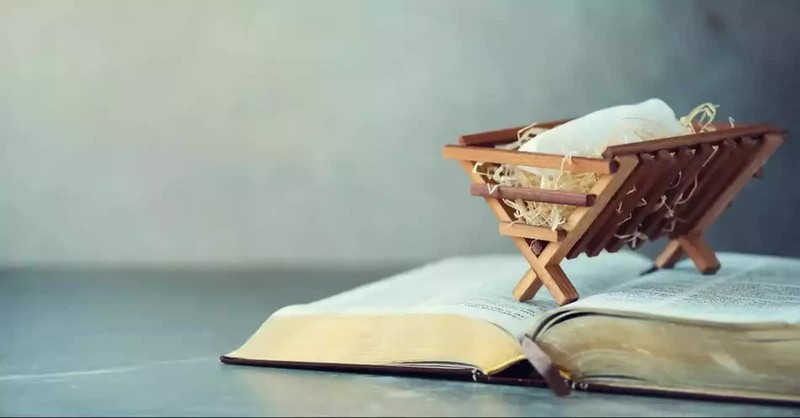 1. Start with ourselves
The best way to help our grandchildren focus on the real meaning of Christmas is to go through the season with that priority ourselves. If the birth, life, and mission of Jesus drives the way we celebrate Christmas, the children in our lives will be impacted by our example.
Photo Credit: ©iStock/Getty Images Plus/jchizhe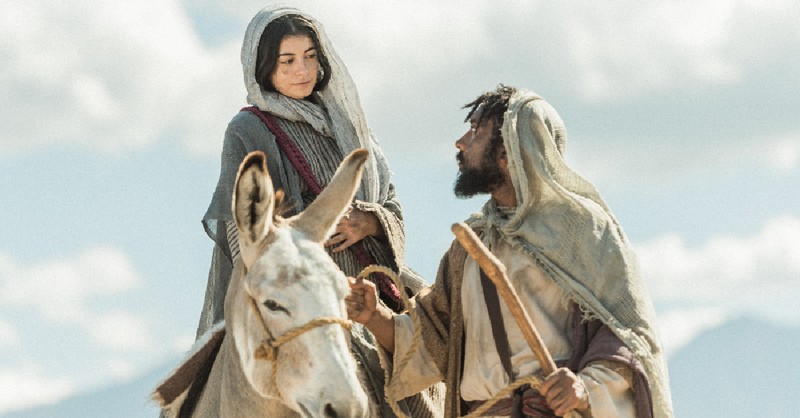 2. Tell the story of the 1st Christmas
And not just once! Let's use various ways to share it with them again and again. Advent devotionals is one great way. If you live close, perhaps you can do weekly devotionals with your grandkids. If you live far, send them a devotional book to use as a family or do "virtual devotionals" with them on the phone, Skype, or Facetime. For younger children, toy nativity sets can be used to play act the Christmas story. A few years ago, before we lived close, I bought a cloth nativity for our younger grandchildren. During a visit, I used it to tell them the Christmas story, then I left it at their house for them to play with. Finally, don't forget the most basic way to share the story of the first Christmas – read the biblical account to your grandchildren.
Photo credit: ©Loaves & Fishes Productions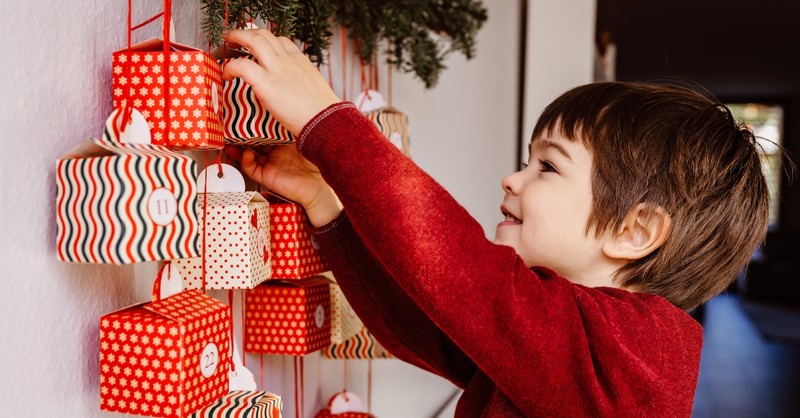 3. Provide a daily reminder
Our culture bombards us daily with the commercialized version of Christmas. Let's "fight" back by reminding ourselves and our grandchildren daily what the season is really about. Advent calendars are a quick, easy was to point the kids back to the real story each day (you can find several variations at ChristianBook.com). Your younger grandchildren would love opening the little window each day!
Photo credit: ©Getty Images/Tetiana Soares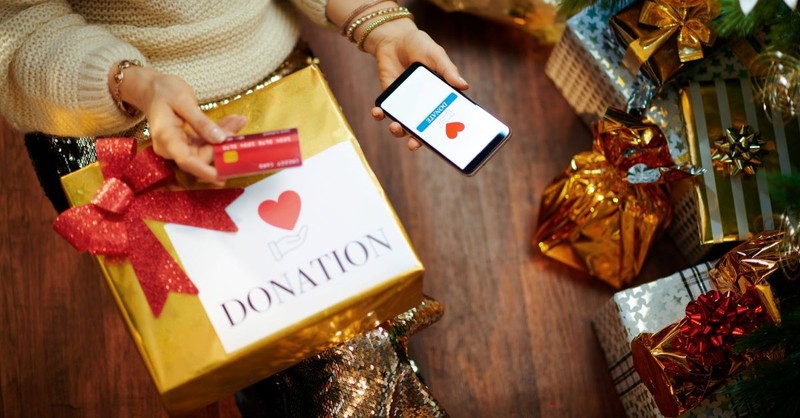 4. Give to someone in need
It is so easy to get caught up in the "getting" of Christmas. But the season is the perfect opportunity to teach our grandchildren the joy of helping others. When our children were young we involved them in filling shoeboxes for Operation Christmas Child. Since they've been grown, my husband and I have given in multiple ways including World Vision gifts, Angel Tree, and more. Now that our oldest grandchild is old enough to participate in the shopping, we've begun the tradition of helping him fill a shoebox for Operation Christmas Child.
Photo credit: ©GettyImages/CentralITAlliance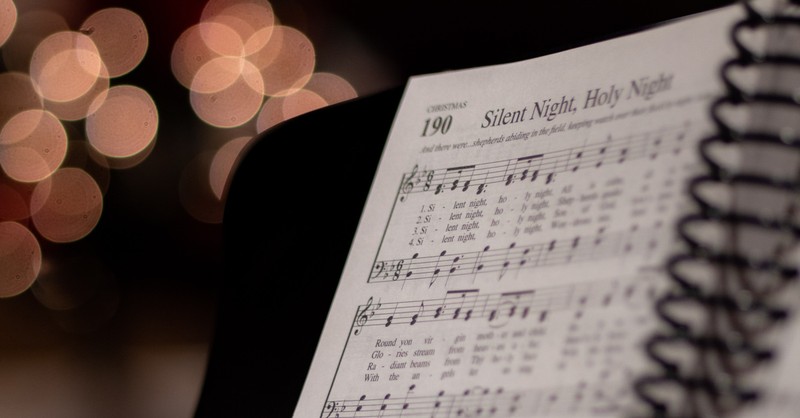 5. Sing the songs of Christmas
Most of our grandkids probably know "Jingle Bells" and "Frosty the Snowman", but do they know "Silent Night" and "Away in a Manger"? The "religious" Christmas songs tell the real story! Play these great songs of faith while baking cookies, wrapping packages, or just hanging out. Carol on your street or in a local nursing home. If your grandchildren live far away, send them Christmas CDs with the songs that sing the real story. For older grandchildren who have their own phones, text them links to videos of your favorite Christmas songs.
Photo credit: ©Aaron Burden/Unsplash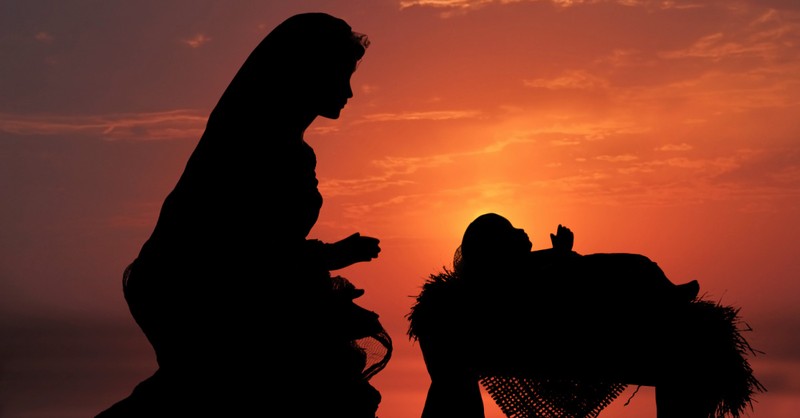 6. Tell someone about baby Jesus
I used to have one of those "Jesus is the Reason for the Season" pins. And I wore it too. But I don't remember anyone ever asking me about it. We must look for opportunities to tell others about the reason for the season. Let's begin with our grandchildren. Tell them and model for them how to tell others. Help them learn how to tell a quick, condensed version of the Christmas story, and then encourage them to share the story with others.
Photo credit: ©Getty Images/Liliboas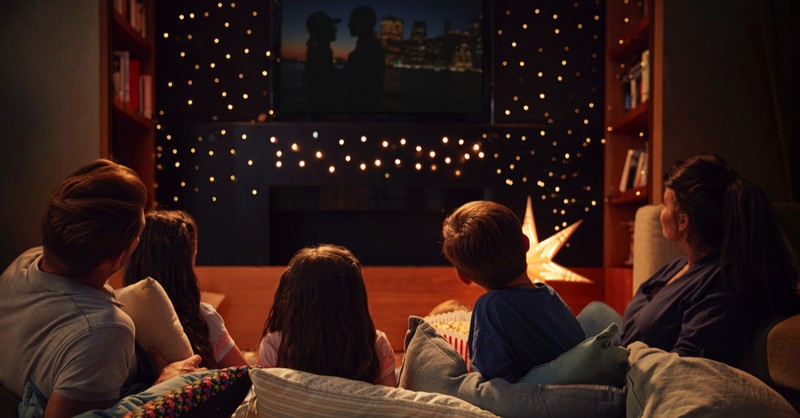 7. Watch a Christmas movie
I know the Hallmark Channel captures a lot of viewers during the Christmas season. While most of these movies are harmless, most don't tell the real story of Christmas. But there are great movies that share the message of Jesus. From VeggieTales to The Nativity Story, there are movies for all ages.
Photo credit: ©Getty Images/monkeybusinessimages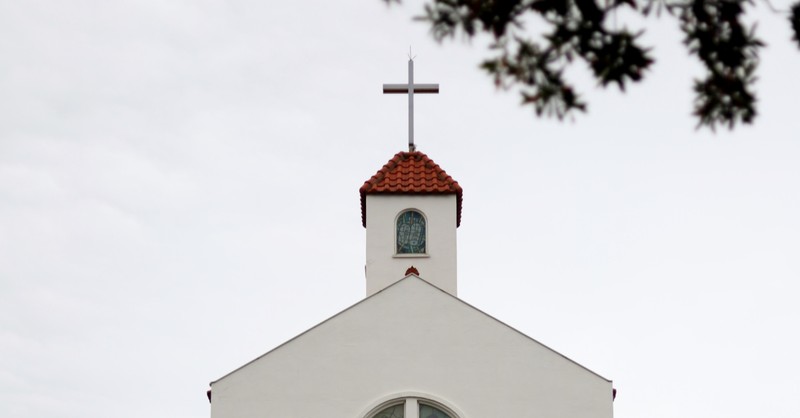 8. Attend Christmas services
Multiple opportunities pop up at our churches during the Christmas season to focus on the birth of Jesus. For instance, your church and others churches in your area are sure to have Christmas plays and musicals, Christmas Eve services, children's programs, live nativities, and more. Taking the time to attend one or more of these sends an important message to our grandchildren. "Jesus takes priority." "Christmas is about Him." Plus, the time in worship and fellowship helps put our focus where it belongs.
Photo credit: ©Nagesh Badu/Unsplash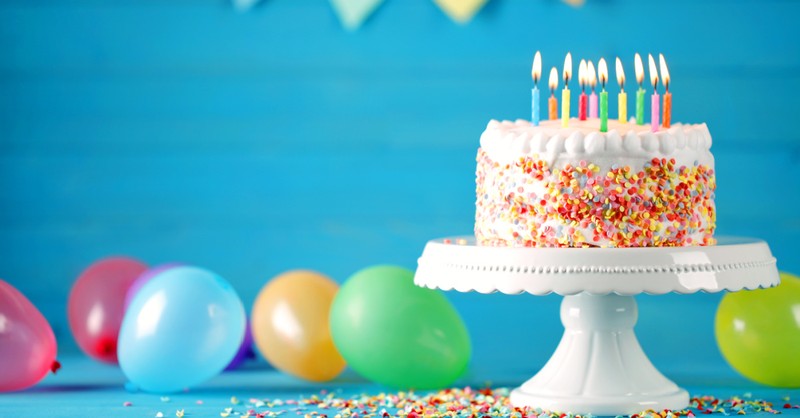 9. Birthday cake for Jesus
We began this tradition when our children were little, and we still do it. Now our grandchildren look forward to helping make the cake, singing "Happy Birthday" to Jesus, and of course, eating it! We usually enjoy Jesus' birthday cake on Christmas Eve, but you can do it any time during the Christmas season.
I would love to hear how you help your grandchildren focus on the real meaning of Christmas. Please share your ideas and traditions with us in the comments!
A former "cultural Christian," Bible teacher Kathy Howard now lives an unshakeable faith for life and encourages other women to embrace real, authentic faith. Kathy is the author of 8 books, including "30 Days of Hope When Caring for Aging Parents". Find spiritual encouragement and free discipleship helps on her website.
Photo credit: ©Getty Images/Pixelliebe
---