12 Great Gift Ideas for Grandparents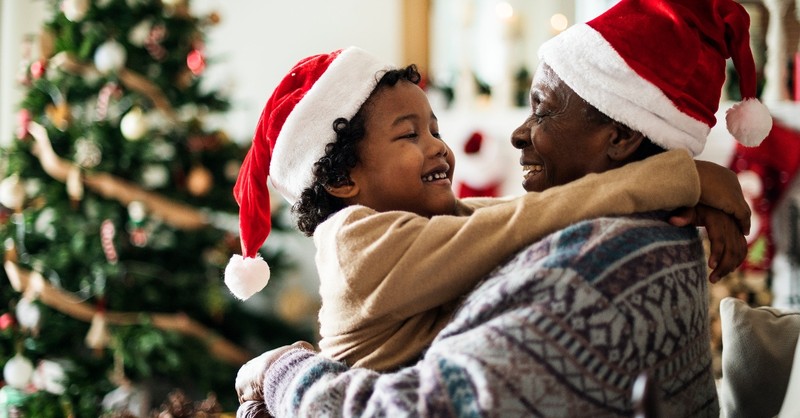 As Christmas approaches each year, two questions always arise in our large and generous family. The first question is, "What should we get the grandchildren for Christmas?" This question is usually answered quickly, and shortly after that, lists arrive with enough ideas that they spill over into the upcoming year as birthday gifts and "just because we love you gifts."
The second question is far more difficult and can cause even the best gift-giver to stare into the distance hoping for creative inspiration. It is the daunting question of "What should we get for grandma and grandpa?"
There is a secret that the most exemplary givers of gifts all share in common. They understand that a quality gift is not about the cost or the size of the present, but instead, it speaks directly to a deep desire within each human being to feel loved and known. For those in the golden years of receiving gifts, they often most enjoy the little ways they are shown comfort, time that is freely given from those they love, gifts that nourish mind, body, and spirit, opportunities to share their life and legacy, and a dose of good fun, grandparent style. To give richly to those we love, and in the tradition of the gifting generosity of the whimsical carol, "The Twelve Days of Christmas," here are twelve thoughtful notions for gifting the grandparents in your life.
One Gift Of Comfort
A gift of comfort comes straight from the heart of someone who has taken the time to truly get to know the needs of the beloved matriarch or patriarch of their family; no partridge or pear tree required.
While comfort may bring fuzzy slippers and cozy blankets to mind, one of the simplest ways that you can gladden the hearts of the elder generation is to share a memory with them of what they have meant in your life. This tender gift can be as simple as a handwritten note detailing sweet recollections and how these moments impacted your life. You could also choose to frame a photographic memory, or fill a small journal with thoughtful entries. Young children can create artwork or notes of special memories shared with grandma and grandpa. Quite truthfully, sharing how you love and value your grandparents is like the hug that keeps giving. Oh, and don't forget to give them a big embrace as well!
Two Gifts of Companionship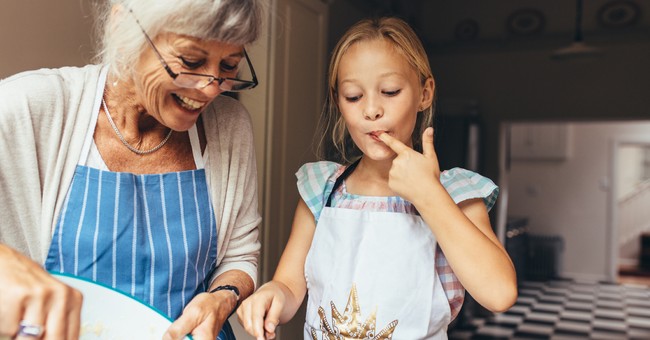 Photo credit: ©GettyImages/jacoblund
The holiday season is abounding with opportunities to get together with your loved ones of all ages. From trips to the local Santa's village to wonderful church activities such as live nativities, chorale programs, or a Christmas Eve candlelit service, there is no lack of offerings to be found through your city newsletter, website, or local churches.
If your grandparents are nearby, there is beautiful intentionality that comes when you find ways to include them in the holiday season's activities. It can be especially tender to show up for these loved ones in places with meaning for them. If the church they attend has a special service, you have found a glowing moment in time in which you can not only freely give the gift of companionship, but also the great joy of a grandparent being able to introduce (read show-off) their grandchildren to their friends. For grandparents that are homebound or who live in a senior community, taking time for an event or dinner at their community or baking cookies and decorating a small tree in their home is a meaningful gift of moments and love well spent.
A second gift of companionship, requiring neither turtledoves nor French hens, is the gift of planning ahead to visit your grandparents. This can be an incredibly well-received gift if your grandparent lives long distance, and they open a card at Christmas that tells them that you will be in town to visit in the upcoming year.
If your grandparent lives within driving distance, consider giving them an outing that particularly suits their interests to be attended in the coming year. My children have taken their grandmothers to musicals, fine dining, and even a special event on the Queen Mary that celebrated her interest in royal families. For the grandparent who loves travel, consider a weekend somewhere that you can show them the sights of a town. At 89 years old, our family had the privilege of showing my father-in-law the sights of New York City, a place he had yet to visit. Gifts of companionship give your grandparent the joy of anticipation and the knowledge that you have intentionally carved out time specifically to spend with them.
Three Gifts That Nourish
As the years are counted, grandparents often grow more attuned with the most important to them that can nourish their mind, body, or spirit.
The gift of a large print Bible is personalized when you take time to highlight verses that may encourage your beloved grandparent. A well-considered inscription in the front of the Bible recounting a memory, or how your forbear may have impacted your faith is a truly priceless treasure. Young children could create holiday-decorated "Verse a Day" mason jars filled with small notes that contain simple verses they have decorated with mom or dad's help.
Subscriptions to a monthly service that delivers fresh blooms to their door, a weekly meal service of healthful ready-made meals, or even to a book of the month club, can provide ongoing love and care in your grandparents daily life, and remind them that you truly know what they need and enjoy.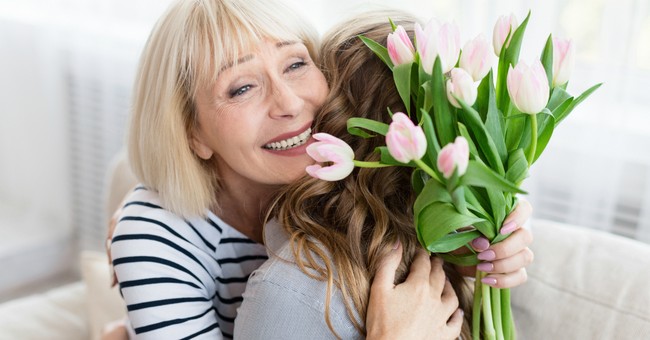 Nourishing your grandparent may also mean being aware of greater needs in their lives. A grandparent living on their own may need assistance with repairs or tasks around the home or paying for a bill. A whimsical way to give help could be to create a booklet like you might have as a child, offering things like "3 hours of garage clean-out" or "1 Free Day of Yard-work." Be sure your grandparent knows that you just love coming and helping them and that it is a privilege to spend time with them.
Photo credit: ©GettyImages/Prostock-Studio
Four Gifts Destined to Become Heirlooms
Every grandparent has a story to tell, and when it comes to gifting, there are many ways that you can show your grandparent that their story is important.
Several years ago, my youngest son had the opportunity to help my mother clean-out boxes that had long been left unopened in her garage. A move or two had taken place in the decade or so previous, and the once well-organized storage system had become muddled. In the process, my son came upon black and white photographs of his grandparents as young parents and some early color photos of my siblings and me. Current technology offers many excellent ideas when it comes to preserving a photographic legacy. My son chose to use this site to create a photo album focusing on their early parenting days. He presented it to my mother to rave reviews from her and the rest of the family.
Relics of photographs, slides, video, and cassette tapes that carry great personal value may be tucked away in various storage areas. My husband personally cherishes the football highlight reels from the boys playing days, which now sit on an unusable videotape. Treasures such as these can be easily converted by sending them away to a company. Converted family movies and memories can be uploaded for viewing enjoyment for granddad, grandma, and the whole family. This is a present that would delight any loved one with a few years under the belt.
For the grandparent who is never without a story to tell, consider a grandparent legacy journal for grandpa or grandma, or a "Q&A a Day" book designed specifically for grandparents. As our parents and our children's grandparents progress in years, we will realize that we have dozens of questions about their lives, our childhood, and the world as they knew it that we truly would like to have answered. Journals and Q&A books are a treasure trove of family history.
This past year, my daughter gave me the gift of Storyworth.com. Each week a question about some element of my life, from childhood memories to life philosophies, arrives in my email inbox. I can answer these questions at my leisure and upload photographs to the Storyworth site. This is an excellent legacy gift for the grandparent who is tech-savvy and enjoys journaling. You could also use the prompts to have conversations with your grandparent and then upload answers and photographs to the site yourself. The end result is a book created by Storyworth that tells the story of your loved one photographically and in written form.
Two Gifts Just For Fun
Never underestimate the capacity of a grandparent just to want to have fun. From birdfeeders to movie theatre gift cards, getting older doesn't diminish the desire for some good ole' fun-having!
Sharing a game or activity, from coloring or crafting together to question and answer games such as Our Moments Conversation Starters, is a great way to have fun with your grandparents. Find out what they like to play, and pull up a chair with a new backgammon set or Scrabble. A game enjoyed together is time well-spent building connectivity and relationship. As a young girl, some of my best memories include hours wiled away with my paternal grandfather playing the game of cribbage.
A final fun gift is a grandparent photo shoot. Getting the grandparents together with their grandchildren can be fun and memorable. Whether it's in the simplicity of their own backyard in their gardening gear, around a Christmas tree wearing matching pajamas, or even something a bit more staged and formal, choose your photo setting with their personality in mind. These photos can be framed and made into puzzles, mugs, or calendars, all adding to a gift well-loved for years to come.
Photo credit: © Getty Images/Rawpixel
Stacey Monaco has been speaking and writing since her first unpublished children's book in the fifth grade. Her journey as a writer has taken her from the depths of blue water exploration, to the simplicity of crafting words to encourage and educate in the areas of loss, legacy, leadership, and living life passionately with purpose. Stacey received her Masters Degree in Christian Ministry and Leadership from Talbot School of Theology, and has worked in many roles from slinging coffee to pastoring women. To find more on living the Christian life with intention, head over to her website at StaceyMonaco.com.