How to Stay Connected with Your Out-of-Town Grandchildren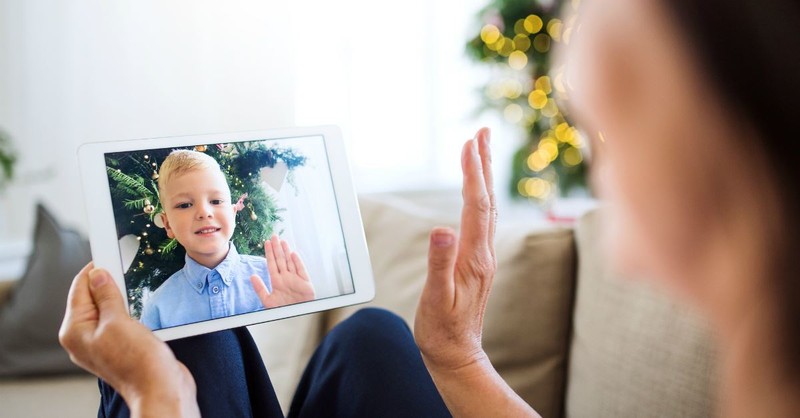 Wasn't it wonderful when you became a grandparent?! And then, if you're like me, your adult children--along with these precious new grandchildren--moved away. How can we keep in touch with them so that our relationships stay solid and strong?
Here are some ways I keep in touch with my granddaughter and I hope these tips can help you with your long-distance grandchildren:
Photo Credit: ©GettyImages/Halfpoint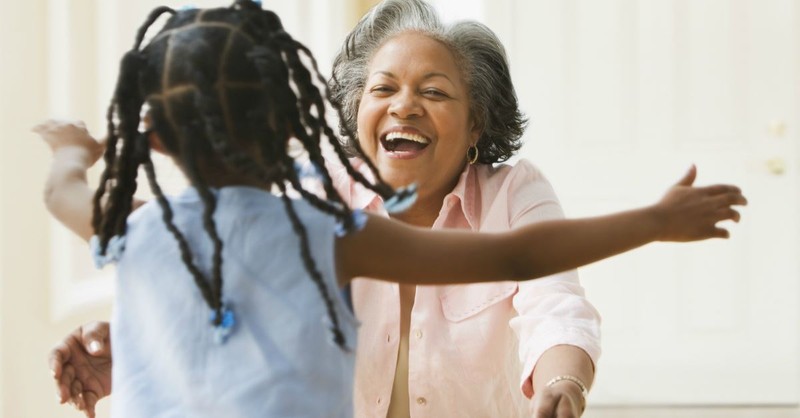 Start by asking yourself what's really important.
What's your motivation in your relationships with your grandchildren? Is it to be 'their favorite' or is it to be a godly influence in their lives? Is it to give you something to do or is it a heart desire to help their parents and be an influential part of the extended family? We are to put ourselves last and our children and grandchildren first, after the Lord.I truly believe that when our children see that we aren't trying to 'take over' but instead we are trying to be servants, our opportunities to be with our grandchildren will grow!
God has given us a great blessing by extending our family to include grandchildren. So, take your role as a teacher, a leader, and a spiritual presence in their lives seriously—it's an amazing gift!
Photo Credit: ©GettyImages/Jose Luis Pelaez Inc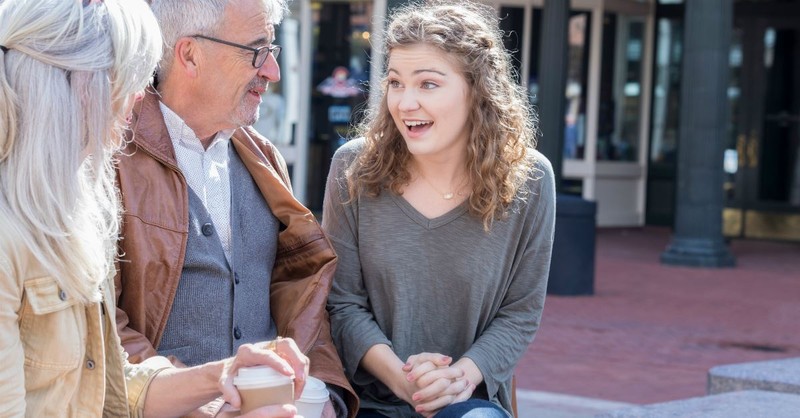 Continue to work on your relationship with their parents.
I know this may seem redundant to some, but many families are distant or estranged from each other. So how can we as grandparents keep in touch with our grandchildren if we don't have a relationship with their parents? It's a hard question and sometimes even harder to answer. But do all you can to keep an open conversation with the parents. Keep in touch either by text, calls or emails. Ask when the next ballet recital or the next softball tournament will be. Ask how you can help. Volunteer to babysit for date nights or extended time so the parents can take a trip.
Be willing to ask for forgiveness. If there is a separation between you and your grandchildren's parents, go to them and ask for forgiveness. You may not know what you did at all! But nothing is as important as keeping harmony in your family. One time my daughter was really keeping away. I called her and asked for her forgiveness for whatever I had done. It turned out to be something little I said, and she took it the wrong way. I immediately shared my heart and how sorry I was, and she forgave me. Who knows? Maybe she was having a bad day, so she took what I said falsely. But it doesn't matter. Lose your pride and keep the communication lines open.
What not to do? Do not tell the parents what to do/or not to do. Do not judge their parenting decisions. Yes, this is so hard! We love to get ice cream, but my granddaughter has issues with dairy. I promised my daughter we would abide by her wishes. This one act on our part totally caused her to trust us with her daughter.
Photo Credit: ©GettyImages/asiseeit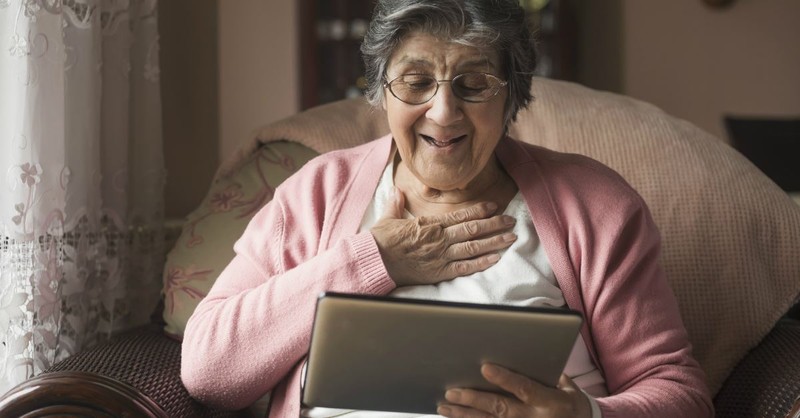 Stay involved in their daily lives.
This is the key to keeping a close-knit relationship with your grandchildren when you unfortunately live far away. Thanks to technology, there are several ways to make this happen!
Phone Calls. Probably the one tip for everyone is just the simple phone call. But first, find out the best time to call. A busy mom just doesn't have the time while cooking dinner or putting the little ones to bed. You may even want a special day and time each week so that your grandchildren can look forward to "the call from Papa and Nami!"
Weekly or monthly letters. My goal has been to send some article or picture I think my granddaughter would be interested in along with a letter each month. Once they can read and write you could even become pen-pals, which is a great way to teach writing.
Emails. Or, instead of mailing a letter, email! Especially once the grandchildren get older and have their own email address, email is a great way to keep in touch.
Skype or Fact Time. My favorite way to keep connected is to Skype or FaceTime with my granddaughter. When she was a toddler, I would even read books to her over Skype! It's just a miracle to actually see their little faces and talk with them in present time. It's also a way to babysit! Our daughter had to rush out of her house for thirty minutes and told her daughter she can call Papa if she needs anything. She knows how to Skype and called Papa! They had a great time talking until she returned.
Photo Credit: ©GettyImages/Sladic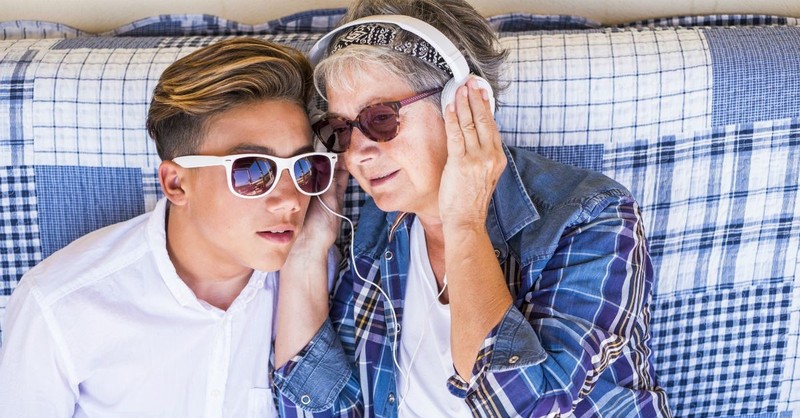 Share your love for them through small gifts.
I don't ever want my granddaughter to think grandparents = gifts but sometimes it's nice to send something small as seed packets in the spring for her to plant, an inexpensive book, photos of your dog or vacation, a magazine subscription or even a special food treat!
Gifts for holidays.Talk with their parents and find out something that the child really wants as well as a gift they need. For an example, I like to buy two presents: a practical gift that is school related and then a toy for my grandchild to enjoy. Raising children is very expensive, so I want my gifts to help in both categories.
Make a CD.This next tip may take some time but make a CD of you sharing some stories when you were a child as well as stories about their mom/dad when they were little. Children simple love to hear stories about our past.
Photo Credit: ©GettyImages/Simona-Pilolla-EyeEm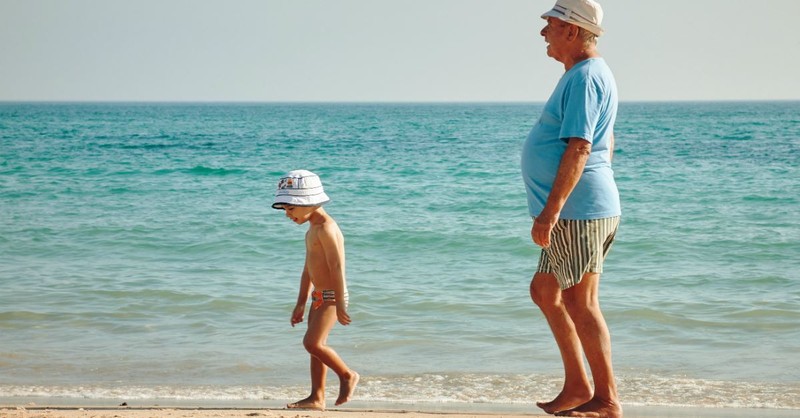 Plan visits to spend time with them.
I try to see my granddaughter every two or three months. Either they visit us, or we go and visit them.
My husband came up with the best idea for these visits: We ask her to give us a list of everything she wants to do when she visits as well as a list of what we would like to do with her. He types the list up in an email, sends it to her, and then she picks the #1 thing she wants to do, #2, etc. It's such a great way to communicate what we all want to do. We put it on the refrigerator and every time we accomplish something on the list, we cross it off. The items may be as small as going to get ice cream or large like visiting a theme park. Then, I save these lists in a file. One day, it will be fun to see all the activities we did together when we'd visit each other.
Another suggestion is to just ask your grandchild what he would like for you to do since you miss him so much. He just might come up with the best ideas!
Photo Credit: ©Unsplash/Vidar Nordli-Mathisen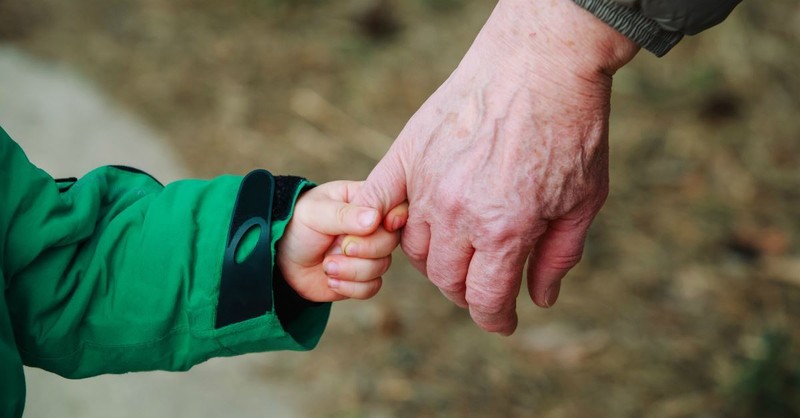 Always remember this last tip: Be present with them.
Put your cell phone or tablet away and turn the TV off. Let them see you totally involved in their lives, their feelings and their future. Be available to talk about problems they may have at school, with friends and especially the future as what college they may want to attend. Children don't know what is available in the world unless we help explain the way. We have the wisdom and the time to be there for them when their parents may not be able to. Guard the time you have with them, pray for them daily, and never forget to say and show them how much you love them!
I hope you can keep communication going with your extended family and grandchildren. I know they will be blessed by all the wisdom, love, and direction you can instill in their lives. It takes some planning but seeing their smiles makes it all worth it!
Children's children are a crown to the aged, and parents are the pride of their children. Proverbs 17:6
I am reminded of your sincere faith, which first lived in your grandmother Lois and in your mother Eunice and, I am persuaded, now lives in you also. 2 Timothy 1:5
But from everlasting to everlasting the Lord's love is with those who fear him, and his righteousness with their children's children. Psalm 103:17
---
Lane P. Jordan is a best-selling author, international motivational and inspirational speaker, singer, artist, Bible teacher, and professional life coach. She lives in Frisco, Texas with her husband who partners with her in ministry and waits impatiently for daughters and granddaughter to visit!  Lane's desire is to encourage, support, and motivate women of all ages to be better wives, mothers, and women of God by organizing their lives and time. You can find her at: www.LaneJordanMinistries.com and her blog at www.PathwaysToOrganization.com.
Photo Credit: ©GettyImages/Nadezhda1906
---